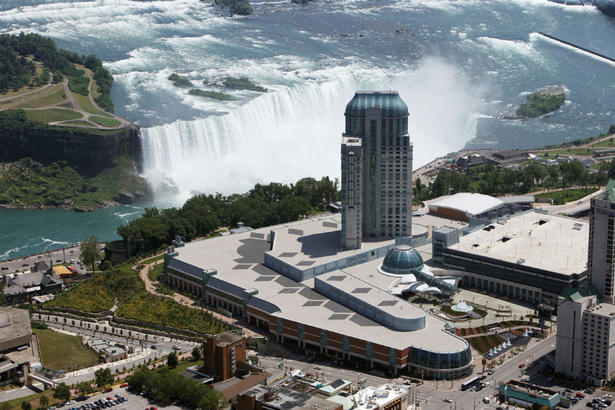 Canada has some amazing luxury casinos. Three of these casinos are River Rock Casino Resort, Niagara Fallsview Casino Resort, and Club Regent Casino. Each of these entertainment destinations offers patrons a fun and unique gambling experience. The facilities are top-of-the-line and the level of customer service offered by staff is exemplary.
After you have finished in the Canadian casinos you can also check out online Canadian games from the best iPhone casinos at Iphonecasino.ca who will keep the casino buzz going.
Niagara Fallsview Casino Resort
Niagara Fallsview Casino Resort is another amazing luxury Canadian casino. This resort, which is located in Ontario, is a huge skyscraper. The facility is actually a little over 2,500,000 square feet in size. There are numerous gaming tables and slot machines. The casino also has many other really neat amenities. There are 18 restaurants, a wedding chapel, and a nightclub. There is also a shopping center in the building. This shopping center has over 30 shops and is frequently visited by guests. Niagara Fallsview Casino Resort even has a fitness center, a spa, and a hotel. The hotel is definitely one of the nicest hotels in Canada.
River Rock Casino Resort
For truly expansive gambling and entertainment options, go west – all the way west to Richmond, British Columbia. Nestled along the Fraser River is the spectacular River Rock Casino, which opened in 2004 and which is owned by the Great Canadian Gaming Corporation. It measures 70,000 square feet, with 900 slot machines, 10,000 daily guests and an adjoining resort with 396 rooms. This hotel is complete with a spa and riverside marina. Inside the casino proper are two venues for Vegas-style entertainment: an auditorium called the River Rock Show Theatre and a cozy nightclub called Lulu's Lounge. For gamblers who multi task, there's the Racetrack, a pub where you can bet on horses as you eat.
River Creek Resort and Casino
Edmonton, Alberta, is home to the River Creek Resort and Casino, an enormous property that includes two professional-quality hockey rinks, rinks where the Edmonton Oilers hold practices. Meanwhile, the Venue – a large and tastefully-appointed space for dining and performances – often hosts A-list comedians and musicians. A thousand slot machines, 39 gaming tables and a room for high-stakes poker keep the action going day and night. If you want to spend the night, the fancy Edmonton Marriott at River Creek is adjacent this casino. The Enoch Creek Nation owns and operates River Creek, which opened in 2006 and which is situated on a reservation.