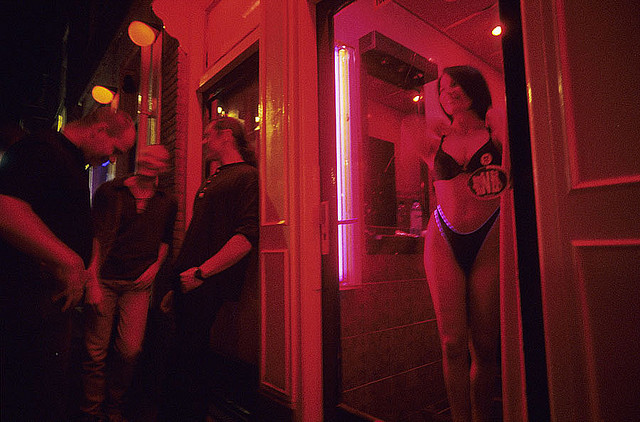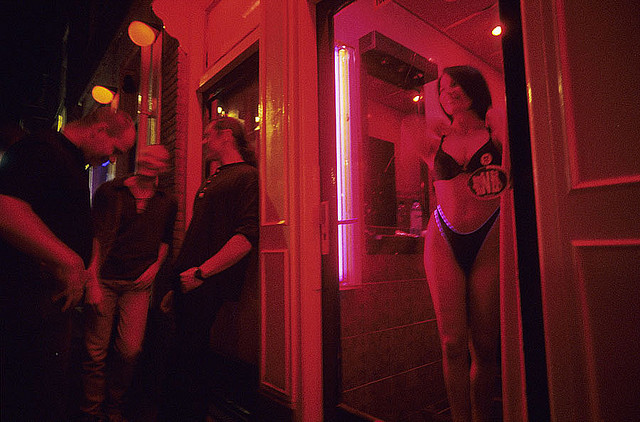 Speaking of Europe, it is usually associated with decency, intelligence, respectable and proper manners. Specifically, England is all about gentlehood, Franchmen prefer romance and emotive power of words; Germans are decent and organized, etc. However, after reading this article one can be sure these common views on the Old World could be turned down. It is clear as a day that bawdyhouses have never been highly estimated as travel attraction in Europe, perhaps except of Holland –European pillar of sex freedom and off-beat pleasures. In contrast, legal prostitution and recent arrangements of bawdyhouses can really alternate conventional Europe into a promising sex tourism destination.
At present, travel enthusiasts have already received a chance to visit some legal brothels in Europe.
As discussed, Holland is an obvious leader. Since 2000 bawdyhouses are legal in this country. To date, Jan Bik gained the most of popularity in Amsterdam. The girls are working for themselves, including non-natives, which is why it is also the cheapest bawdyhouse in the city. Therefore, both locals and rich foreign tourists are not averse to spend time in such a guesthouse. It is interesting to know that there are a big number of excursions around brothels of Amsterdam, guided by prostitutes specifically. In Holland tourists are also eager to examine girls from Red Light District (Amsterdam) and Keileweg Street (Rotterdam). These are historic centers of sex business.
Could you imagine a bawdyhouse for free? In very deed, Prague women could offer such an opportunity in Big Sister sex club. However, it was arranged on some exceptional conditions. Videotape with a customer and a prostitute "performance" would be broadcasted on certain Internet reality-shows and European satellite channels. In 2010 Big Sister was closed in order to be replaced with a conventional brothel. Such establishments are popular among tourists till nowadays: they are clean, neat, and girls almost exclusively Czech with good manners and knowledge of English. The most visited Prague bawdyhouses are Butterfly, Gentlemen's Club and Venuse.
Moderate temper of Germans cannot be compared to the number of brothels dispersed all over the country. The most famous is FFK World, located in woods 40 km away from Frankfurt. This facility is focused mainly on foreign visitors. In contrast, sex is not the only in the list. Bowling, erotic cinema, sauna bath and naked girls in a swimming-pool cannot but alert an attention of potential customers. The entire building of FFK World sparkles with luxury and gorgeous design.
Plenty of tourists' comments are left to "The sinful mile" in Hamburg. This is one of the most popular Red Light Districts in Europe, where both, arranged bawdyhouses and independent prostitutes, appeal to visitors' attention. Relax is considered the most fashionable and luxury nightclub in Germany, but in real it is a legal brothel. Masquerade parties, girls in stylish lingerie and VIP guests invested in fame of this erotic club in the Old World.
Sex industry in Europe continues to grow even today. One of the latest developments features the construction of the biggest brothel in Europe, which is planned in Austria. According to owner's words, this bawdyhouse will be ready to serve one thousand clients per day in 147 private rooms. Nearly 150 girls are likely to receive a job in FunMotel, the exact location of which is kept in secret for now. For all one knows, maybe it outstrips world-known Amsterdam brothels in future?
Guest post by Maria Kruk, an author for Holland
CC Saracino