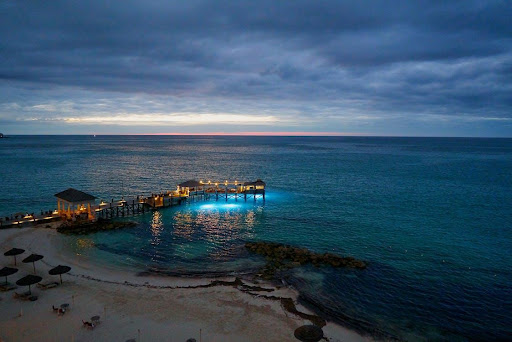 The Bahamas is one of those places that never loses its appeal as a holiday choice. It is part of the West Indies and is set within the Lucayan Archipelago.
It promises sunshine, blues skies and bluer oceans and that is a vision that attracts a lot of tourists seeking a vacation escape from their everyday lives. You will find stunning beaches, warm clear waters and exciting nightlife in the Bahamas, but the best way to get the most of out it is by chartering a boat.
The cost of that can vary considerably, but it is possible to charter a boat at a more reasonable price these days.
What sort of boat should you charter?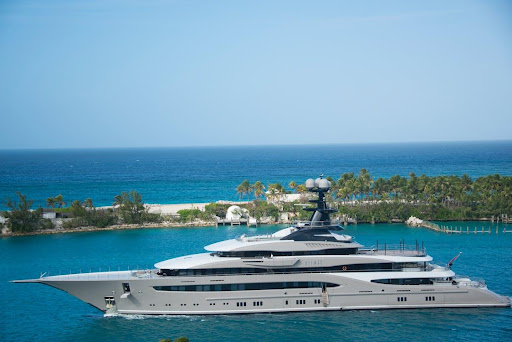 There are two types of boats that people most often charter for their holidays in the Bahamas: yachts and catamarans. There are some important differences between them, with a catamaran usually being a larger vessel and having twin hulls, whereas a yacht is a single hull boat.
That makes catamarans a more popular selection for people who are not all that familiar with sailing. The twin hull build of a catamaran makes it that bit more steady and stable when it is out on the ocean.
Of course, most companies that have catamarans available for hire will provide you with the choice of either a bareboat or crewed charter. That means you are deciding whether you want to have some professional crew members on board with you to actually sail the boat, or whether you can handle it alone.
Anyone who does not have a lot of knowledge and experience of sailing would be better off selecting a crewed charter. The great thing about catamarans is that they are sizeable and spacious enough to give you and anyone holidaying with you plenty of privacy even if you have a crew.
You can browse some of the Bahamas catamaran charter options available here and if you decide to go through the booking process online with a company like Borrow a Boat that will be easier and cheaper in the long run.
Things you can do in the Bahamas with a chartered catamaran
There are lots of benefits to chartering a vessel like this for your Bahamas holiday, compared with a land-based vacation. For one thing it will give you more options for moving around, rather than being restricted to a single place for the whole trip.
Here are some places and things to try out in your boat.
There are lots of great beaches in places like Nassau, but lots of noise and tourists too. If you want to get away from all of that for a while, Pink Sands Beach provides beautiful and peaceful sea and sunbathing.
It is at Harbor Island, on the east coast, so getting there by boat will be easy. The beach gets its name from the fact that the sand genuinely is light pink in shade, which is pretty unique.
Next you should take your catamaran to Blue Lagoon Island – which has the official name Salt Clay – to climb McCutcheon's Tower. If you get to the top you will be able to see miles out to sea.
This island also offers the Encounter Dolphins attraction that allows you to swim with those marvelous creatures.
This is on the edge of the harbor at Grand Bahama and it is where to pick up souvenirs of your visit. You cannot miss it, as all of the buildings are painted in bright and cheerful colors like green, turquoise and yellow.
There are numerous boutiques where you can pick up items that are distinct to the Bahamas.
No Bahamas boating holiday guide can miss this hugely popular eatery. Nassau has lots of places to eat, but the Fish Fry is a popular one among local people and will let you mix with them.
It serves conch salad and rum punch alongside the fish foods and both Friday and Saturday nights are real party nights at this venue.
Aside from the greater mobility that it will offer you, another great advantage of taking a catamaran to the Bahamas is that you can entertain yourself on board. It will allow you to enjoy all sorts of water sports.
These range from snorkeling and scuba diving to water-skiing and trying them out for the first time will turn your vacation into a memorable one. Water-skiing is a thrill, but scuba diving will let you explore the corals and creatures of the ocean up close.
The best times to sail in the Bahamas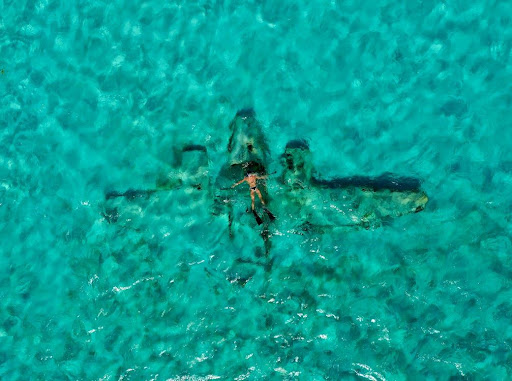 There is never a truly bad time to take a catamaran holiday in the Bahamas, but you may wish to avoid what is referred to as Hurricane Season. That runs from early June to late November, although the majority of these storms do not really hit the Bahamas.
The period between December and February should provide you with excellent sailing conditions of 21C to 24C winds. You will have a comfortable, and luxurious vacation, and if you want to make it even more luxurious, you can always experience the ultimate comfort with your very first private jet services.
The Bahamas is a well know and well loved holiday destination, due to its beauty and stunning weather. There is a lot to see and do there and by far the best way to take in as much as possible is to charter a catamaran.