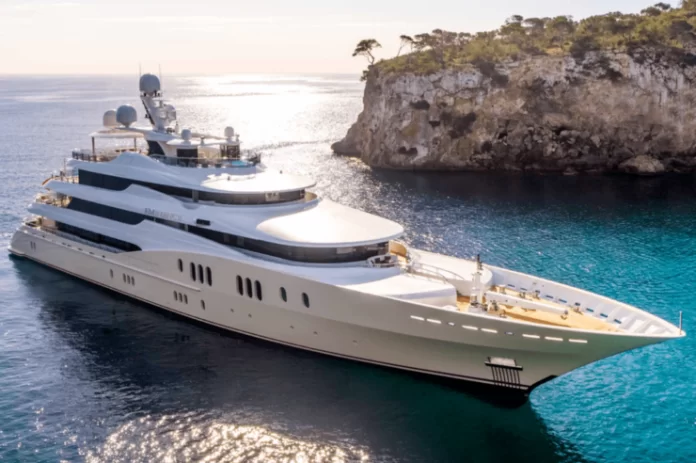 A variety of things influence the cost of a charter yacht. A week-long private yacht hire, on the other hand, may cost anything between $10,000 for luxury sailing yachts or catamarans to $150,000 large superyachts. Continue to read and we will help you to understand how much it would cost to rent a yacht.
What factors influence charter yacht prices?
There are various factors that determine the cost of your luxury experiences when you hire a yacht. The kind of vessel, charter location, trip duration, time of year, base cost, and local taxes all have a role.
What is the price of a crewed vessel?
When you hire a crew to go with your charter yacht, the price goes up. We offer two kinds of crewed rental experiences at Worldwide yacht: all-inclusive and extra expenditures. All passengers' accommodations, water sport activities, food and drink, and fuel expenses are included in an all-inclusive charter yacht, dockage taxes and fees are payable individually. The yacht's basic price is covered by a plus expenses experience. Food, beverages, gasoline, taxes, dockages, and other costs are paid individually and are often considered to be about 35% of the basic price.
What does an all-inclusive yacht charter include?
A dedicated and pleasant crew, food, water toys, beverages, gasoline, electric and water services, and sometimes diving adventures are all included in your all-inclusive rental experience with Worldwide yacht.
What are some extra charter yacht charges to think about?
You'll also want to consider delivery costs, crew gratuities, insurance payments, advanced Provisioning Allowance rates, and taxes once you've settled on a basic pricing and evaluated your package. Your team will perform the appropriate transactions in your behalf if you are accountable for these payments.
How much does it cost to hire a 100-foot yacht?
This is dependent on the sort of vessel and the length of time you'll need it. A 100-foot sailing yacht costs $50,000 to $100,000 per week on average. A weekly 80-foot yacht charter costs between $40,000 and $100,000, while a week-long 100-foot motorized yacht hire costs between $50,000 and 80,000.
Does the cost of renting a yacht vary based on the kind of yacht?
Yes. Sailing yachts, catamarans, or motor yachts are available from Worldwide yacht. All of these yachts have varied capabilities, but the price is determined by other criteria than the kind of yacht you pick. The year the yacht was constructed, the owner, the accessibility of onboard amenities, and the reputation of the ship may all influence the pricing.
When is the best time to book a yacht charter?
The cost of a yacht varies according on the season. The cost of a Mediterranean yacht charter climbs in the summer and falls in the winter, but the cost of a Caribbean yacht charter is higher in the winter and cheaper in the summer.
How does my location influence the pricing of a charter yacht?
The more remote a region is, the more costly a yacht hire will be. This is because in locations with fewer yachts, costs rise. If you were to go to the Galapagos Islands, which isn't a traditional yacht destination, you'd spend more than if you went to the Caribbean. Yacht Rental DC can give you options you prefer for your trip.