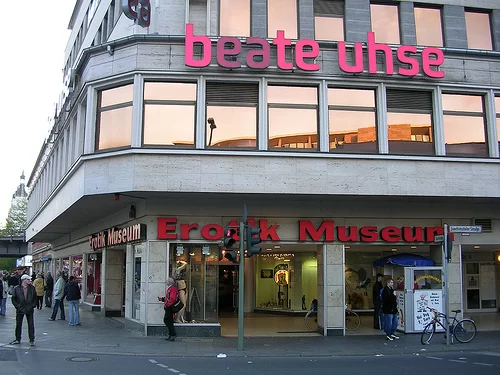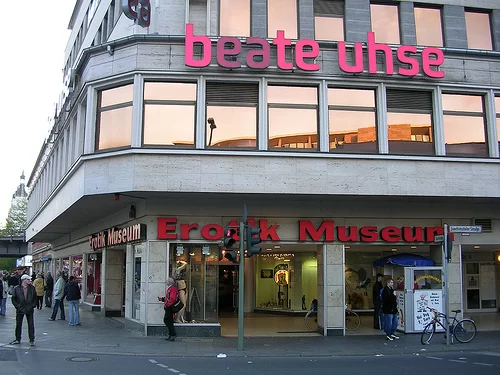 Berlin is an uninhibited city in many respects and especially when talking about the body and its pleasures. The Germans understand as anybody else that, besides working hard, men and women need to have fun. And no doubt they know it!
Contrary to what some people may think, Berlin is a very sexually open city. In addition to numerous sex shops, you can find among its streets some swingers clubs that advertise themselves without any shame, erotic book-shops and even the largest erotic museum in the world: the Beate Uhse Erotik Museum. This museum is one of the main attractions for the people spending a few days in the apartments in Berlin being one of the most visited museums in the city. And all of this thanks to a woman, Beate Ushe, a skilled fighter pilot who wanted to help women suffering of unwanted pregnancies during the post-war and which opened in 1962 in Germany one of the first sex shops known.
But Uhse was a pioneer not only daring to install on the market an erotic shop, but also because four years later, she opened the Beate Uhse Erotik Museum, which today has over 5,000 erotic gadgets that captivate its 300,000 visitors annually. Among them, an impressive collection of prints, paintings, sculptures, photographs, objects of sexual pleasure, literature, books such as Kamasutra sex positions and an area of extravagant aphrodisiac spices that awaken all the senses and fill the three floors of this non ordinary museum.
A very distinctive feature of this museum is that it's trying to highlight the importance of the history of sex and sexology literature, the scientists who conducted the first sexual studies such Iwan Bloch, Albert Moll, Magnus Hirschfeld and Max Marcuse.
If you are thinking of visiting the Uhse Beathe Erotik Museum on your next visit to Berlin apartments be aware that time will not probably be a problem, as the museum is open until 00:00 from Monday to Sunday to all the tourists older than 18 who are attracted by the world of sex and for those who are stripped of all taboos revolving around human sexuality. But before you leave the museum don't forget to visit the first floor, where you will find Beate Uhse's sex-shop and the most amazing gadgets which will make you think that paradise exists. Definitely a must!