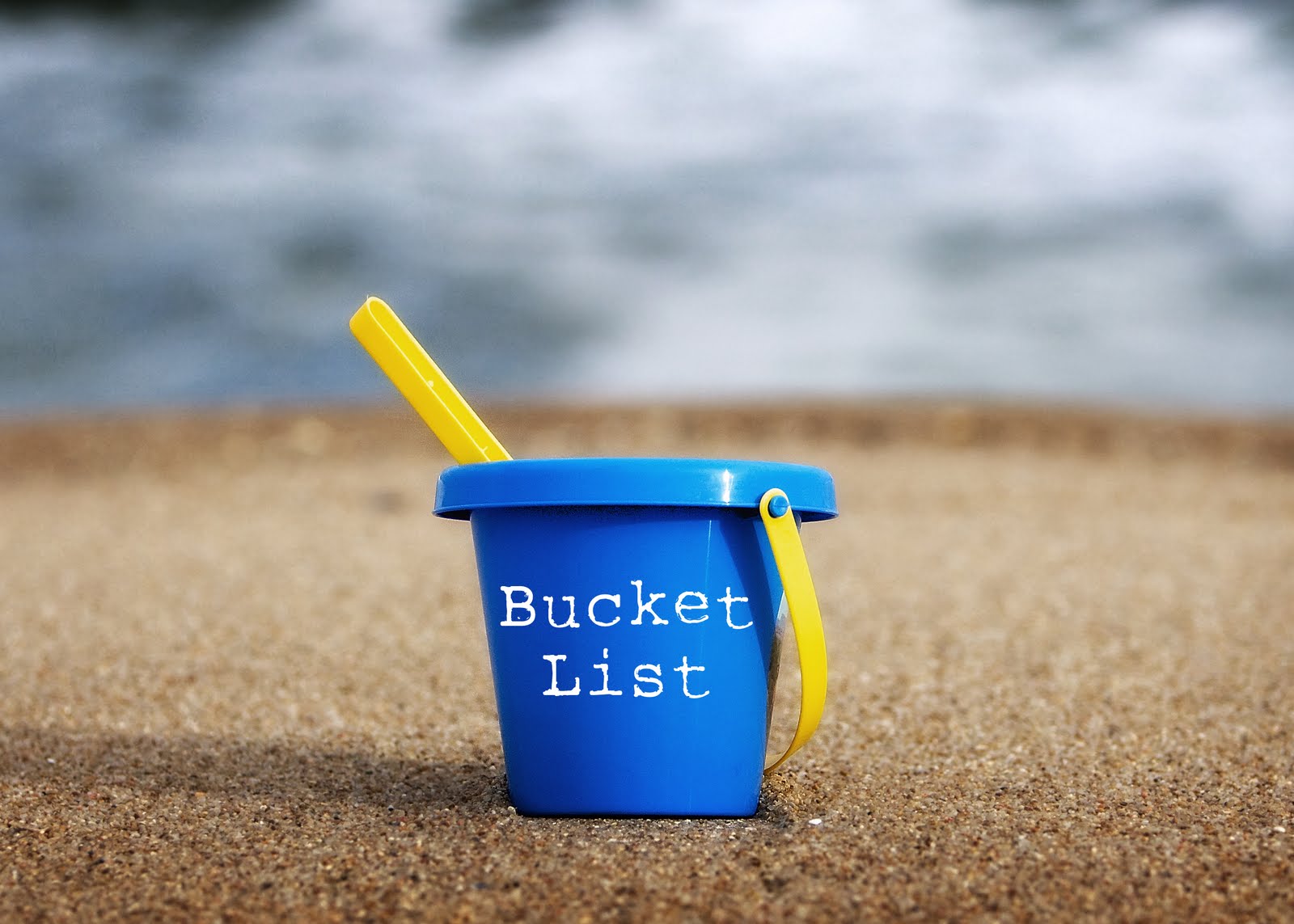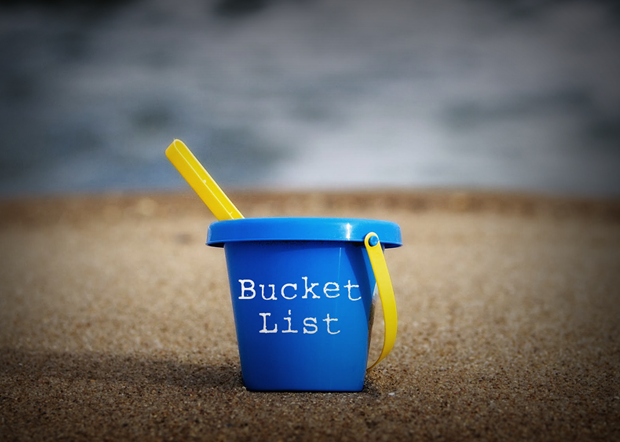 Seasoned travellers love nothing more than compiling, amending and flaunting their bucket lists. For those who like to travel with their other half we've compiled a list of the most romantic things to do around the globe.
We've tried to include a wide variety of activities from around the world but Europe seems to have accumulated more than it's fair share. Ones which didn't make the list include a boat cruise, horse drawn carriage ride and an island retreat. These were cut mainly because we couldn't come up with a definitive geographical location for them.
Leave us a comment letting us know how many you've ticked off.
1. Embrace Under the Eiffel Tower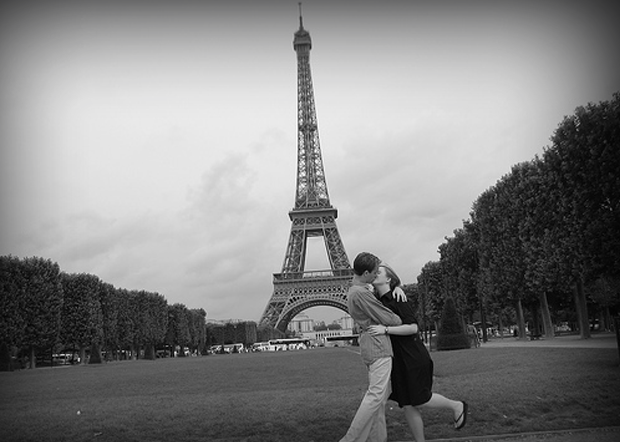 If Paris is the most romantic city on earth, then a kiss under the 'Tour Eiffel' must surely be the most romantic place to exchange saliva. For those willing to drop some Euros, there is a restaurant in the tower which sees nightly proposals.
FACT: During the German occupation of Paris in WWII, the tower's lift cables were cut so that Adolf Hitler would have to climb the steps to the top.
2. Ride a Gondola in Venice
There is no more romantic vessel than a long, hard, wooden, stick-propelled Gondola. A ride through the canals of this ancient Italian city provide ample opportunity for snuggling and kissing, but too much exertion might result in a dip in the murky waterways.
FACT: Boats similar to Venetian gondolas can be found in the English cities of Oxford and Cambridge where punting is a popular tourist activity.
3. Midnight NYE Kiss in Sydney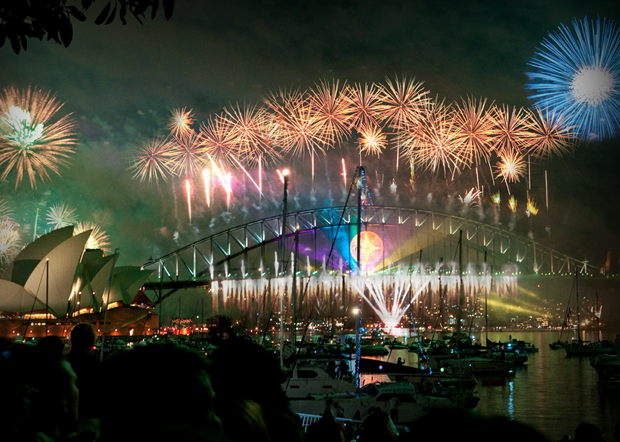 A New Years Eve kiss is essential for even the most conservative of couples. The Sydney harbour is the perfect place to bring in the new year. Not only is it summer in December, but it's also the first major landmass to see the New Years. You can be celebrating 2013 before LA has even woken up.
FACT: The Sydney Harbour Bridge was opened in 1932.
4. Join the Mile High Club
Only the most daring attempt to join the mile high club. Although the reality of intercourse in a public lavatory at 35,000 feet isn't quite as sexy as the name sounds – we respect those who dare attempt it.
FACT: Most planes actually fly 6.6 miles above the ground.
5. Buy Matching T-Shirts in Asia
Anyone who's travelled to the major cities of Japan, Korea or China will have spotted couples wearing matching his and her's t-shirts. Wearing one of these at home, be it ironic or not, is a guaranteed talking point.
FACT: Packs of matching family t-shirts are also available.
6. Leave a Love Lock in a Foreign Land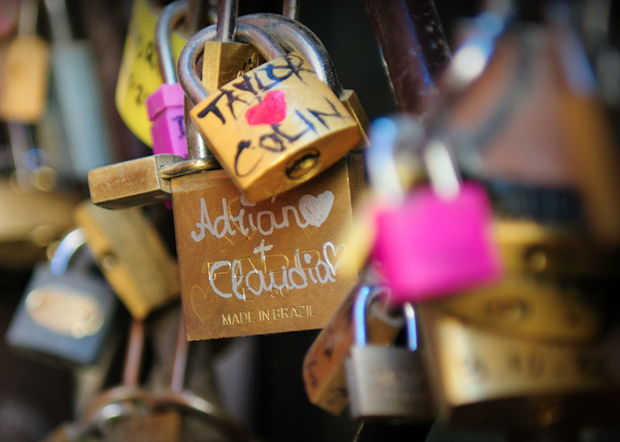 Also known as love padlocks, these symbols of an everlasting bond are fixed to fences, gates, bridges and other notable public structures around the world. To name a few: the Ha'penny Bridge in Dublin, the Ponte Vecchio bridge in Florence and the Pont des Arts, Passerelle Léopold-Sédar-Senghor and Pont de l'Archevêché bridges in Paris.
Fact: In 2007 the mayor of Rome introduced fines for anyone leaving a padlock on a lamp post on the Ponte Milvio.
7. Go Through Food Poisoning Together
Travelling is an assault on the senses. You experience higher-highs and lower-lows than you might at home. Arguably the lowest low is getting really really sick in a foreign country. Leaking from both ends is not only physically draining but also mentally exhausting. Getting through this as a couple is a sure sign of strong relationship.
FACT: Foods particularly prone to getting you sick include: raw meat, 'ready to eat' foods such as soft cheese and pre-packed sandwiches and dairy products.
8. Eskimo Kiss in Alaska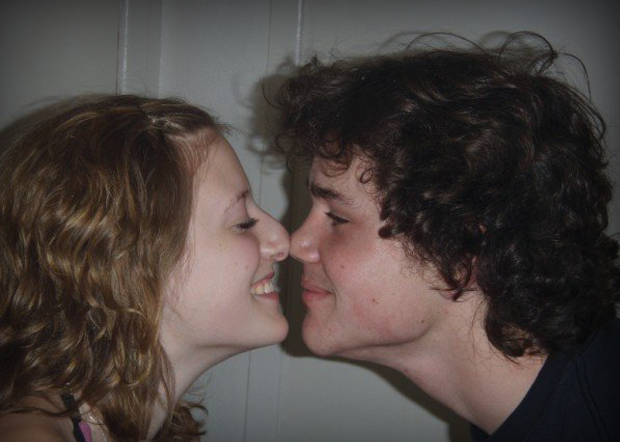 To most of the western world, eskimo kissing is the act of rubbing two noses together. And what more fitting place to do this than Alaska?
Fact: Similar traits are shown in greetings of other people in Hawaii, New Zealand and Mongolian nomads of the Gobi desert.