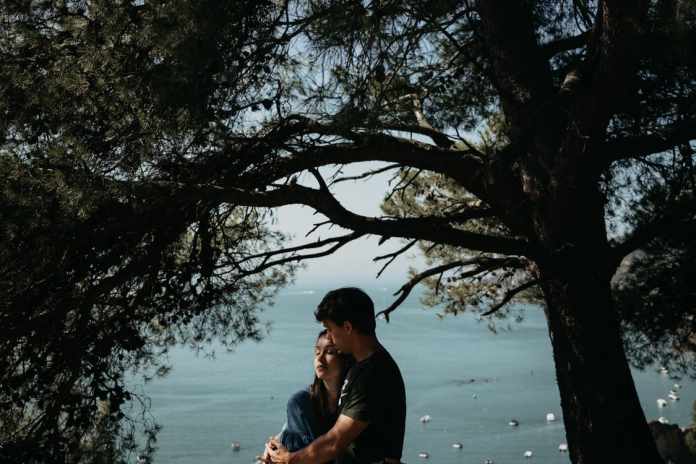 Sometimes life becomes so busy that we are too exhausted to thoroughly enjoy our weekly "down-time". It's easy to get into a humdrum routine and difficult to find the right thing to break us out of it.
Because of this, spending quality time together as a couple is often easier said than done, which is why planning a getaway gives you something exciting to look forward to, and work towards.
Dedicate some time off to having "together time" while doing activities that you love, in places that bring you both joy.
This is a great reason to take a holiday, short break or a road trip, whilst strengthening your relationship and giving you what is, no doubt, a well-deserved break from everyday pressures.
If you're looking for inspiration of what to do on your next twosome-trip, here is a list of our Top 6 Romantic Getaway Ideas.
Food & Wine Trail
Food is love, and as the old saying goes "the way to a person's heart is through their stomach", which rings true for so many couples.
You can either base your trip around a food festival, tour some local vineyards together or just make reservations to try a variety of enticing restaurants.
Take a couple's cooking class and learn how to make your favourite international dish, or go fruit picking at a local farm or orchard.
Travelling on a budget? Check out the schedule for any local markets, not only do most have great food trucks on site, but you can also buy some delicious fresh produce to take back to your accommodation or campervan.
Get Back to Nature
The serenity of lush green foliage and cascading waterfalls… with a soundtrack courtesy of the abundant forest bird-life, what could be more romantic?
There are so many destination options for a nature getaway, which can be influenced by your personal preferences, the season you're traveling in, and of course – your travel budget.
For the outdoor enthusiasts, or those looking for an economical option, national parks provide the perfect location to either set up your own tent or park a campervan hire .
If you are more partial to luxury hotels and all-inclusive breakfasts, then there are specialty lodges based near pristine areas of wilderness, that would provide the perfect base to explore and connect with the natural world together.
Maybe you fit somewhere in between camping and luxury. Why not rent a remote cabin or mountain cottage for a few days? In winter you can up your romance game by choosing accommodation that includes a log fire or a spa bath.
Adventure Seekers
Science supports the theory, that adrenaline boosting activities lead to an increase in romance… as nothing quite unites a couple like coming through a terrifying experience together!
Adventure is relative to the couple involved, so it doesn't need to be life-threatening to be thrilling. Some might find a hot-air balloon ride to be exhilarating, where others may be more inclined to try sky-diving together.
If you are on a budget, hiking to the top of a mountain or body surfing waves at the beach are both free, and are sure to get your adrenaline pumping. You could even spend a night at the cinema taking in a horror flick together.
Many cities have bridge climbs available, or zip-lining challenges, either option is great for those who want to reach brave heights or overcome fears together. If you're visiting a region with a theme-park nearby, why not embrace your inner child?
Wildlife Encounters
When you and your significant other have a mutual love of wildlife, there is nothing more special than experiencing a shared animal encounter.
If you're in the great outdoors, the options are almost endless; from bird-watching to snorkelling, and all the land animals in between. Camp in a national park and wake up amongst the native wildlife, or take a guided tour with an expert.
Find seasonal activities to observe animals in their natural habitat, like a whale watching cruise or a bird migration destination.
Look up ethical animal sanctuaries in the area and see if they allow visitors, entry fees usually help go towards their cause, so you will be doing a good deed at the same time.
Beach Holiday
For those with a fast-paced lifestyle, the Beach is the ultimate vacation destination to relax, unwind and reconnect with your loved one away from any commotion.
Be it staying at an all-inclusive sea-side resort or in a quaint shack within walking distance, there are choices to satisfy any travel preferences. Want some adventure? Take surf lessons together, try body boarding or rent a jet-ski.
If you're just looking for a place to relax, bring a picnic blanket and enjoy the sun and scenery. Take a nightly stroll along the shore after dinner, or on clear nights, do some stargazing.
A panoramic view of the starry night sky, shimmering on the ocean surface, simply screams romance.
Campervan Road Trip
The reason this suggestion was left to "lucky last", is that you can actually combine it with every other getaway idea on the list. It is a versatile option and you have the choice of a no-frills campervan or a fully self-contained luxury model, and everything in between.
Creating memories together through the exploration of new places, while using transport that allows you to stop en route at your leisure … romantic? Definitely.
Although a campervan is an investment, buying one is definitely worth it as you can have a little romantic getaway every weekend. You can even make the whole process of looking for VW campervans for sale a fun couple experience as you can visit dealerships together to view different vans and find the perfect one for you.
Enjoy the freedom to travel at whichever pace works best for you, with built-in cost-effective accommodation with you all the way.
Make a playlist to enjoy your favourite songs together on the drive, take spontaneous detours to scenic spots… and take insufferably cute couple-selfies.
Seize the day without a scheduled itinerary, sleep underneath the stars and snuggle beside a campfire. No need to rush in the mornings, a campervan holiday means that you are already packed and in your vehicle from the moment you wake up.
No matter which way you choose to spend your Romantic Getaway, we hope you not only enjoy your time and each other, but that you come back home feeling renewed, reconnected and with some beautiful memories.