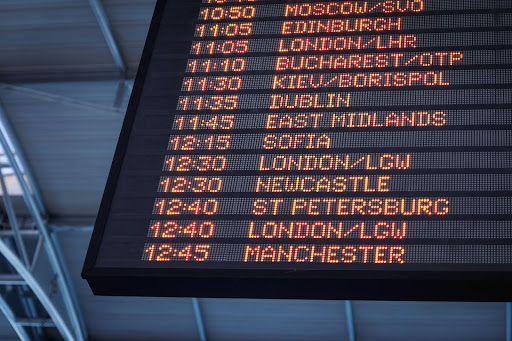 Winter vacation is the best cure for the blues and bad mood. It is an excellent opportunity to visit world-famous resorts without crowds and endless lines and save a little more during the low season. We've compiled a list of awesome places to visit during the colder months and have also written a short guide so you could choose the right agency.
Types of Winter Activities
If you're unsure of where to go, first think about your traveling style. Some people prefer to get away from the snow and wind on sunny beaches, while others strive to get the most out of winter and go skiing in the mountains. There is another type who enjoys sightseeing tours, museum trips, and gastronomic adventures.
Ski resorts
For many, the perfect winter picture looks like snow-capped mountain peaks with dense forest at their feet. If you dream of visiting such a fabulous place, go to the following countries:
Europe: Finland, Spain, Norway, Italy, France, Croatia, and Bulgaria;

America: Canada, USA, Argentina, Bolivia, Chile, and Venezuela;

Asia: South Korea, Japan, and China;

Africa: South Africa and Morocco;

Australia.
Typically, there are several points in each country where you can go skiing. Be sure to check with managers where exactly you should go. For example, representatives of a travel agency for Bulgaria will tell you about four popular places: Pamporovo, Bansko, Borovets, and Vitosha. The choice is up to you.
Sea/ocean resorts
If you prefer to sunbathe on a beach listening to the waves, or crave to learn surfing, you should choose warmer regions:
Europe: Italy, Greece, Cyprus, Turkey, and Croatia;

America: the USA, Cuba, Mexico, and the Dominican Republic;

Asia: Israel, Sri Lanka, Thailand, India, and China;

Africa: Algeria, Seychelles, Egypt, Morocco, and Tunisia;

Australia.
The choice of places where you can relax near the sea or ocean seems to be much wider than ski resorts. You can pick some exotic destination (for example, in Southeast Asia), opt for a more civilized beach vacation (e.g., in Western Europe), or choose the perfect balance between exotic vibe and civilization (for example, in North Africa or the Middle East).
Excursions
Many countries boast a rich history and cultural heritage inherited from ancient civilizations. So the choice in this direction is really great. The exact place depends on your area of ??interest. You can choose a country at random and go where you have not been before. Or head for the winter holidays, go for a walk in Europe's Christmas markets and visit Santa Claus in Finland.
Besides, nothing prevents you from combining different types of activities in one trip. You can go skiing, walk around the nearest town and visit a local museum, dine in a restaurant with local cuisine, attend a festival, and even take care of your own health.
Choosing an Agency
The quality of your vacation directly depends on a travel agency. An unreliable provider can turn your trip into a mess. To prevent it from happening, take the following steps.
1. Primary selection
Do not waste a lot of time on it; just pick several firms and proceed to a more detailed study. It is not necessary to include only large agencies in this list. As practice shows, small companies also provide high-quality services and often offer more favorable terms.
2. Explore official resources
Find the site of each provider you choose and study information on it. All users should have free access to the list of basic services, contacts, privacy policies, and returns. Call support services and ask managers all your questions. It is also recommended that you familiarize yourself with the social networks through which companies advertise their products.
3. Search for reviews
On the Internet, you can find many platforms that collect the rates by real customers. It is normal to have negative reviews, and even large and reputable providers have them. However, too many of those should alert you. Ask your friends who travel occasionally, whose services they can recommend.
4. Make the final decision
Based on the information gathered from companies and their customers, you can make the final choice. Be sure to study the text for pitfalls before agreeing, and keep all receipts until the end of a contract.
Get Ready for Winter Vacation
Holidays in winter can be multifaceted. Nowadays, you can find a destination for every taste and budget. Plan your trip in advance to get better tickets and not be left without a hotel room. Given the current situation with the coronavirus, be sure to check the list of required documents to enter the country you've picked. And have a fantastic vacation!