Spring is that time of the year when we all get so excited to wear cute outfits, ready to shine and rock some colors, instead of being all buttoned up in winter clothing. Every single year, we can't wait to ditch the winter outfits and finally dress more lightly and more fashionably for that matter. Not that you can't be fashionable in the winter, but chances are that you'll be more motivated to look cute in the spring.This is how to dress for spring.
Have you taken the time to rearrange your entire wardrobe? And, has that made you realize that you may need to go shopping for some new, spring clothes? Quite exciting, isn't it? At least for most of us. While some people may not enjoy shopping, there are far more those that do, especially when it comes to buying cute outfits to wear during spring.
What should you buy, though? Having realized that you don't have much to wear for spring, you'll start making a sort of a list, at least in your mind if not on paper, of those items that you absolutely need to have during this season. Yet, the last spring has been such a long time ago and fashion trends are also constantly changing, meaning you may not have a clue as to which items to buy.
Completely normal. The great thing? You can always check what's in and get some ideas on what may look great on you, and that's exactly what you should do before you start shopping. The even better thing? I'll list some clothing items below that are an absolute must have for the spring.
Find some cute outfits here as well: https://holrmagazine.com/10-cute-and-casual-outfits-for-women/
A Skort
Is it a skirt? Is it shorts? It's a skort! Heard of this item before? It is definitely a huge fashion "yes" during the spring, and if you've never seen it before, and you're unable to imagine what it looks like, I'd advise you to do some searching and check out some photos. Because this is certainly a must-have.
Easy to combine, a skort is a sort of a combination of shorts and a skirt, allowing you to be completely comfortable walking around and sitting, not worrying that anything will show, while also looking amazing. You can wear it with any kind of a top you like, from a simple T-shirt to a more elegant blouse or shirt if you need to amp the look. Go for an asymmetrical one if you'd like to look even more fashionable.
A Bubble Sleeve Dress
The bubble sleeve trend seems to be here to stay, and it has found its way to spring dresses as well. The sleeves add to the overall comfort, and they are perfect for those spring breezes, when you're not quite sure whether it's warm enough for a sleeveless dress and when you know it's too hot for jeans and shirts. Fashionable and stylish, an outfit like this is bound to turn some heads.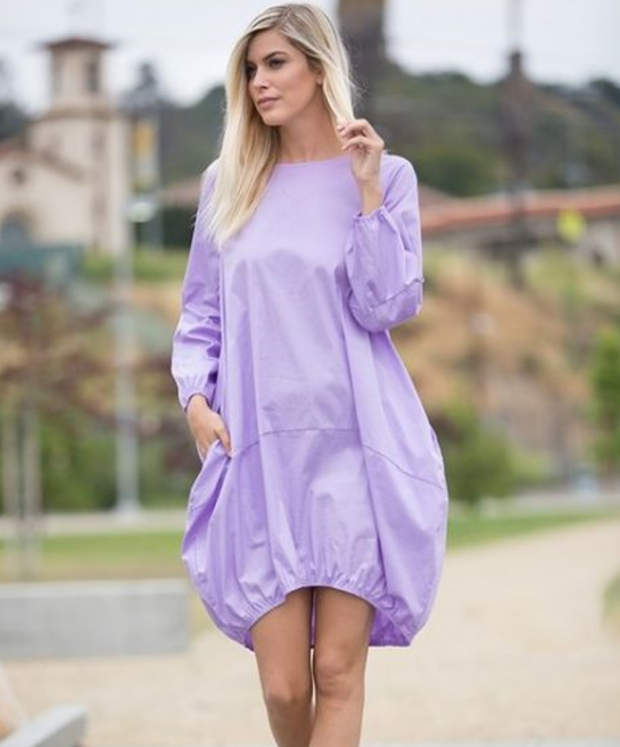 A Ruffled Top
Looking for something to wear with your skort? Or with a skirt? Or with shorts? Or with regular pants for that matter? A ruffled top can definitely come in hand, improving the overall look and making it more chic than it would be with a regular top. Visiting Shop The Mint will show you that there are numerous different types of ruffled tops, meaning you'll get to find at least one that will appeal to you and that you'll absolutely want to add to your wardrobe.
Fashionable Overalls
Overalls are back in! Sure, if you're imagining those traditional looking ones that cover more than they show, then you're not exactly imagining a spring outfit. While those traditional ones could be good for a different season, you need to look for something more stylish and more comfortable in the spring. Overalls that are short and made of light materials that will be quite comfortable… That's what you want!
A Cute Midi Dress
Speaking of comfortable outfits made of light materials, a cute midi dress definitely pops to mind. And it is, without any doubts whatsoever, a must have for your spring wardrobe. You'll be much more comfortable in it than in a short dress, and it can be worn in various different occasions due to its length. From a simple walk around the city, to a business meeting and even a wedding or a similar formal event, a midi dress will be your best friend in all those occasions. Adding it to your wardrobe will also make it easy for you to pick out an outfit whenever you're in a hurry, given that they can be worn wherever and whenever.
Preferably a Floral One
How about going for a floral midi dress? It's spring, after all! Sure, you may want to get a few that are in one color as well, depending on where you're planning to wear them, but your wardrobe won't be complete without a floral one as well. Beautiful colors and on a comfortable outfit will not only get you ready to go out, but also ready to face the day, regardless of what comes your way, because a cute dress is bound to have a positive impact on your mood.
A Purse That Goes With It All
You need a purse, don't you? And you need one that will go with those cute spring outfits (find more on this page) you've selected. Sure, black one is classic, but purses in different colors will definitely have a better impact on the whole outfit. And, you're planning on rocking it this spring, aren't you?
Stylish and Comfortable Heels
Wearing heels, your choice for the spring should be comfortable and stylish. Go for a smaller heel if you want to be able to walk in those shoes without any issues during the day. And, choosing those that appeal to your overall style is important, so that you can always combine them with any outfit.