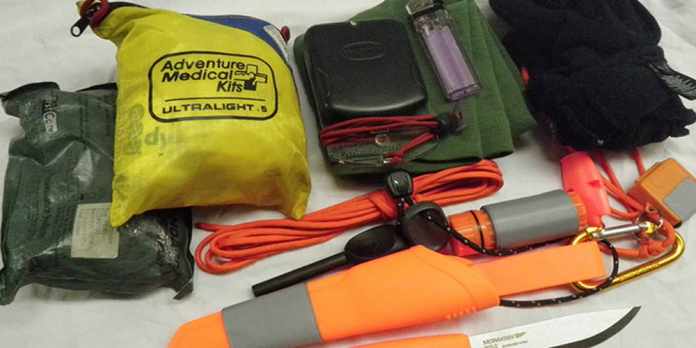 The accessories you wear can determine your comfort and safety when camping, hiking, fishing, or practicing survival skills outdoors. If you often spend much time in the wilderness, there are some items you will need to wear or keep in your backpack.
Remain comfortable, flexible, and prepared for various extreme elements by stocking up on the right items. Here are five clothing accessories every survivalist needs.
The last thing you will want is for your pants to become loose when climbing a mountain or walking across arduous terrain. Yet, traditional belts can restrict your body and make you feel less than comfy.
Improve your function and comfort by wearing one of the many rope belts available from Lizard Tail Belts at ltbelts.com. The minimalist belts feature an adjustable cord to provide the right amount of slack when worn, and you'll even have some extra rope to rely on outdoors. Also, you can choose from various designs and colors to match your survivalist clothing. The comfortable fit will allow you to focus 100% of your attention on making your way across a difficult path or hiking up a steep mountain.
Every new and experienced survivalist must have a pair of gloves in their kit. Yet, you shouldn't choose any design, as it is wise to choose military NBC gloves to support great dexterity and flexibility, even when enduring low temperatures outdoors. It will protect your fingers from harsh weather conditions without impairing your function.
A broad-brimmed hat is a must-own accessory if you spend much time in the wilderness. It will protect you from various elements, including sun and rain. For instance, it will provide insulation from cold temperatures, and some hats even feature ear flaps to prevent an unwanted chill. A hat can even offer many little-known benefits, as you can use it to fan a fire, or you could add insect repellent treatments into a design with hidden pockets.
Many survivalists wear balaclavas, as they can protect the skin, improve comfort, and keep health issues at bay. The comfortable accessory will protect your skin from extreme elements, as it will shield you from the sun, prevent frostbite when temperatures plummet and help you avoid painful windburn. Balaclavas can even care for your lungs, as they can stop you from breathing in harmful airborne particles.
A headlamp is one accessory you must store in your survival kit. It will light the way in the dark, which could help you navigate out of a challenging environment when the sun goes down.
Even if you only go hiking during the day, it is wise to keep a headlamp in your kit should you become lost outdoors and need to find your way out in the pitch black. It is one accessory that could save your life, so be sure to pack it each time you embrace an outdoor adventure. You never know when you might need it.