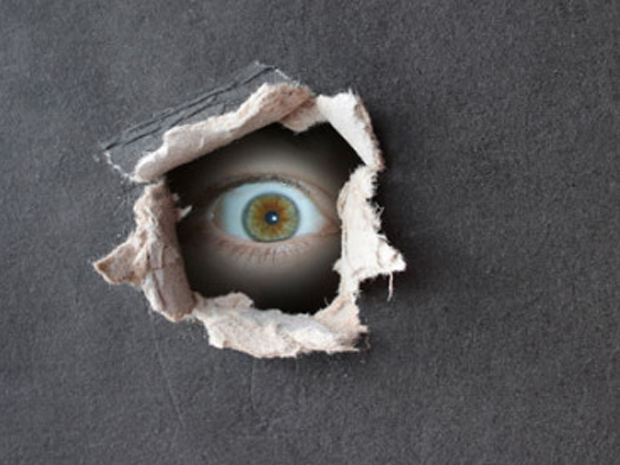 Oh Paris! You're my number one top city on this Earth outside of London that I have visited the most. I've seen your spectacular tower jutting out of the skyline, I've walked along side your river banks and tried to appreciate art…but Paris, I just couldn't. It held absolutely no interest for me.
Okay, being 11, 13 and 15 at the time – the latter mostly spent at Disneyland Paris getting smashed off my face on Space Mountain – I was a surly teenager who didn't want to appreciate French life and being paraded around by our French and History teachers to be told to 'look' at art or a monument. But what I really wanted to 'look' at was how the French live their lives.
So when an opportunity to go to Paris arose when I was 19, still a fresh second year student, I jumped aboard that hitch-hiking bandwagon and hightailed it to the City of Love. Or rather the City of Lust!
I thought Amsterdam was bad but none of you have experienced the seedy side of life until you've seen the 'Soho' district of Paris!

Before I go on any further, the night was a bit of a haze to me thanks to copious amounts of French brew and red wine and I was sporting an injury down the whole of my side when I tripped over a manhole. Rather than reaching out to stop myself, I simply wrapped my arms round the 2 big bottles of beer I was carrying and landed with a heavy thud. So, painkillers entered into my bloodstream already fused with alcohol…bad idea!
I remember walking with our group in Paris in the late hours of the night and we suddenly found ourselves in the seediest part of the capital. Bohemia!
That's where it all started. Gurning like the idiots we were, both us men and women, at the scantily clad naked figures posturing in the windows, a pimp I imagine saw a golden opportunity and jumped in front of us and bellowed like the ringmaster in Moulin Rouge.
Entranced by his magic, he led us inside to his den – don't worry; the front of the den was open to the street. With his wand (that's not a euphemism) he made us ooh and ahh with his mysteriousness and enticement and beckoned to the closed doors behind us, that he called in his very poor English, "the doors to our glory". I should have realised that in the next hour, the remnants of my childlike innocence would be gone forever.
Splitting us all into the few doors after taking 4 Euros each, he closed the door on us and the light went off. I looked at the few mates with me and we could see that in the small confined space we were packed in, there was a window into a dimly lit big room. This dimly lit room was circular and by straining our eyes, we could see there were windows all around it that held similar confined spaces. We had no idea why we were here due to our alcohol infused minds but it should have been obvious from the get go.
The light in the room rose slightly and a lady walked in gracefully and postured in the middle. Then she started to peel off one item of clothing at a time. It was a strip show!
Admittedly, the guys and I were pleased but with me being tall, I had to stand behind the others as we stared through the stained window. Surely they could have cleaned this window I thought to myself. It wasn't until one of the guys got a little excited and leaned forward pressing his hands against the windowsill that things really got bad.
Turning around with an anguished expression on his face and holding up his hands to which a cream-like substance dripped longingly off onto his jumper, we stumbled back in horror.
We felt something pressed discreetly into our backsides…whirling round we saw bundles of toilet roll holders with depleting toilet rolls with the edges hastily ripped off..oh dear. The dawn of realisation came upon us.
'We're in a wank booth!' a mate recoiled in horror.
If the guy with the messy hands didn't know what was on his palms, he sure did now! He grabbed the toilet rolls frantically and tried scraping off the remnants of the previous occupant's err….deposit.
We started screaming and weren't alone in our efforts. Our friends in the other cubicles realised and started screaming. We all piled out of the cubicles and screamed out in grossness!
The ringmaster stared at us and with a smile; he twirled his moustache and said he would surprise us with another feature. Should we dare? He pointed his wand down a staircase and, entranced, we duly obeyed.
Pushed into another room, this time a bright one, there was a stage in one corner. Were we expected to dance? The ringmaster shut the door behind us and, quietly, all of turned round and stared expectantly at the other door.  What delights would there be this time. The guy with the creamy hands nervously rubbed his palms on his jeans. Someone coughed.
The door creaked open and in strode a very Gallic beautiful stunning lady in her lingerie.
My mouth dropped slightly. She started stripping but not to music…only to awkward silence. She continued stripping and the awkwardness lasted. Someone asked her where she came from and she replied back quickly as she was unhooking her bra. She had enough of such awkwardness and started talking about her Uni degree and the fact she was working like this to fund her studies. We all felt bad as we were all students ourselves. It could have easily been a possibility that each of us might be in a similar position with lingerie on ourselves.
But the thrill of seeing her strip was gone for me now that she became 'human'. I started to get uncomfortable particularly as she laid down completely starkers and started to er…pleasure herself. I'm sure it would have been fine, but she continued to talk about her degree!
It was no way at all exotic and the shreds of innocence were completely stripped away as I was face to face with the stark reality of the sex industry, in which its thrilling mystery was replaced with disgusted looks and a bad taste in my mouth. My opinions must have been obvious as the stripper suddenly saw me and my expression and stopped suddenly.
'Aren't you happy with me?'
She asked pouting and distressed.
I glanced over at the door and saw the ringmaster, now portly and cruel looking staring at her with an evil expression. Realising her livelihood could be in danger, I plastered a fake smile on my face and nodded enthusiastically, assuring her that I was indeed enjoying this peep show while inside my heart was breaking for this beautiful girl, forced to undergo sex acts for tourists.
20 minutes later it was all over, and we trooped out of the sex show and milled outside taking in what just happened. I knew my outlook on women in the sex industry had changed to that of Mary Whitehouse-style proportions and never again vowed to look at porn again without thinking, "I wonder which University she went to?"
About the Author: Ed Rex, Editor of Rexy Edventures
Solo digital travel expert seeing the world the Rex way! Digital Nomad; Deaf; pushing myself to the limit! Learn more at rexyedventures.com