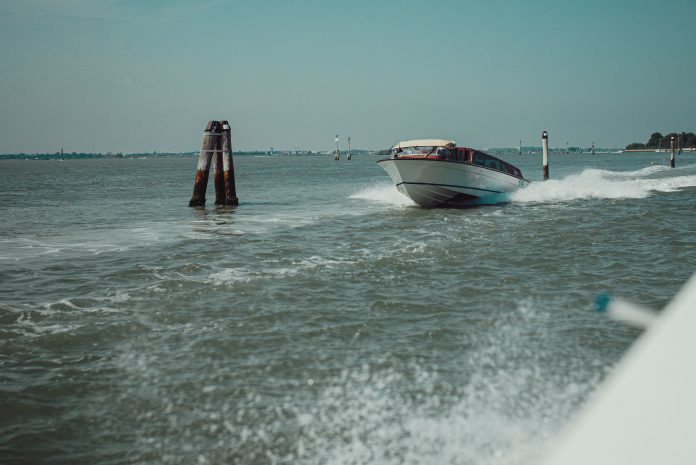 A powerboat, otherwise known as a speedboat or motorboat, is a boat powered by an engine. Some powerboats are installed with inboard engines, while others have an outboard motor fitted on the rear.
Some also have a hybrid inboard-outboard engine with the internal combustion engine installed inside and the propeller and gearbox outside.
Introduction
Get some of the safety equipment, and boat products installed properly, before you take these powerboats for a smooth sail.
What Are The Different Kinds of Powerboats?
Center Console
The center console boat is quite popular. There's a wide array of center console boats built for fishing that can also double up as family fun motorboats.
Basically, a center console features a steering station on a console in the middle of the boat. It also has seating space on the open deck at the front (bow) or at the back (stern). The design makes them quite versatile, and though most people view them primarily as fishing boats, they are boats to rent for wide range of activities.
Pontoon Boat
These boats are sometimes referred to as "party barges." It is designed with two metal pontoons, tubes, or logs. Unlike earlier models that were just platforms fixed on two floating pontoons, the modern designs feature three pontoons (tri-toons) that are designed hydrodynamically to increase efficiency in water.
If you are looking for a boat to rent a pontoon is particularly great for entertaining and can also be adapted for freshwater fishing or sporting. You can find a pontoon to fit your every need.
Runabout Boats
These can accommodate four to eight people and are typically used for water skiing, racing, and fishing. These are open boats whose movement is controlled by a steering wheel and forward controls situated behind the windscreen. They are classified as entry-level vessels for boating activities and casual sports.
Motor Yacht Boats
This is one of the more recent boat designs. It's a watercraft primarily built for leisure activities. It has a standard length of 12 meters and above and features one or two diesel engines. This boat is excellent for family trips and comes in different variations to suit your lifestyle.
Deck Boats
As their name suggests, these boats are designed with an open deck area to provide lots of seating. This boat features a V-shaped hull and a wide beam to accommodate more passengers. It's usually 25-35 ft in length with a great power drive and mainly used for recreational sports and swimming.
Trawler Boat
These boats come with fuel-efficient engines and a displacement hull to smoothly maneuver through water without consuming too much fuel or exhausting their horsepower. If you're searching for a boat to rent this one is perfect for long-range cruising since they also have all the necessary amenities on board. If you're a boat owner looking to upgrade your boatlift or make repairs, it's important to choose a reliable and experienced service provider. You should definitely try [Foothills boatlift repair & modification services]. They offers a range of boatlift repair and modification services to meet your needs. Whether you're in need of routine maintenance or a complete overhaul, their team has the expertise to get the job done right
Bay Boat
These are designed to take you to hard to reach areas on shallow water. These boats are larger than flat boats and feature a sharper V in their hulls and are excellent on open water when sea conditions are favorable.
Regardless of what kind of boat you're looking for, whether for water sports, fishing, or just family fun, you can always find a boat to rent that suits your needs.