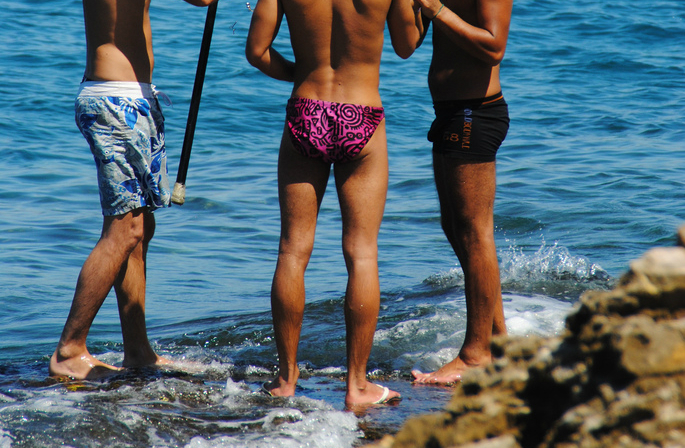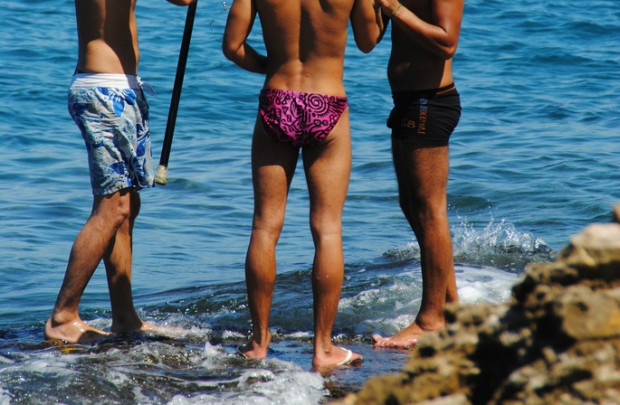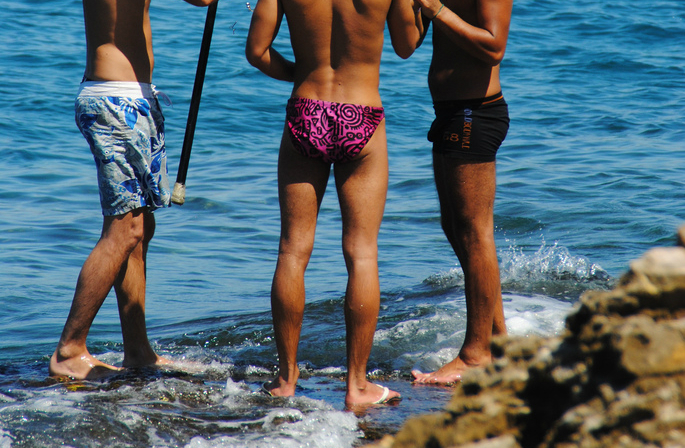 "So I just fucked my first Vietnamese boy," I typed to Kenneth, who had been my roommate when I lived in Shanghai. I'd left China just a week before, embarking on a trip that would take me to Southeast Asia, the Middle East and Europe.
"You're a rice queen," he responded, citing to the expression used to describe white gay men who are into Asians, usually exclusively. Was I actually a rice queen? Sure, I developed a taste for Asian boys after almost a year of living in the far East, and the impeccable one I'd just bagged in Nha Trang, Vietnam was no exception.
But before I moved to Asia, I wasn't into Asians. To be sure, it wasn't until almost two months after I arrived in Shanghai that I had sex with my first authentic Chinese boy. Ironically he was a top — for you non-gays, that's the "man" — and a rather well-endowed one at that. He laid notion that all Asians have small penises was forcefully to rest. Of course, many Asians are poorly hung, but that didn't end up being an issue for me. I simply assumed the "top" role (in the U.S., I had usually been a "bottom"). With no less than a dozen Chinese boys during the first six months of 2010, no less. When I left Shanghai, I probably would've chosen a hot Asian boy over an equally-attractive caucasian, if given the chance.
The first couple weeks I was back in the United States, I made a point of hooking up with as many Asian boys as I could. My preference for Asians grew even stronger when I returned to Thailand just a month after my initial return from Asia.
In early 2011, however, I finally embarked upon a long-planned trip to South America — and my identity an Asian-fucking, dominant top went out the window almost as soon as my plane landed in Perú. Indeed, it was difficult for me to meet a thick Latin American cock I didn't want to put in my mouth, let alone up my ass. I was especially pleased with the men I met in Chile, who were suave and charming. I also loved Brazilians, who were as enamored by my fair face and blue eyes as I was by their impeccable bodies, golden skin and massive dongs. Brazilians are otherworldly lovers — I was afraid the first one I met was actually a prostitute he was so adept at fucking!
My next trip was to the Eastern Mediterranean and North Africa, and I was delighted to find that men in Greece and Israel shared a similar passion and gusto for lovemaking to the ones I'd met in Latin America.
Israeli men were a particular treat, because of their laissez faire attitude toward casual sex, more liberal than anywhere else in the world I've been, except perhaps Brazil. When I departed Israel for a celibate month in Muslim North Africa, one thing was clear to me: I had a thing for dark-complected, manly men, even the Egyptians and Moroccans I couldn't touch for fear of imprisonment. With this in mind, it came as a bit of a surprise to me how attracted I was to the fairer men I would encounter in Northern Europe a few weeks later. A German I met in Amsterdam made me go particularly nuts.
Indeed, two years, two dozen countries and countless men of all races later, I'm pretty certain I'm not the rice queen as Kenneth accused me of being. In fact, I don't think I actually have a "type" at all!
About the Author: Robert Schrader
Robert Schrader is a writer and photographer who travels the world — and has as much sex as possible while doing it! He is the creator of the popular travel blog Leave Your Daily Hell.