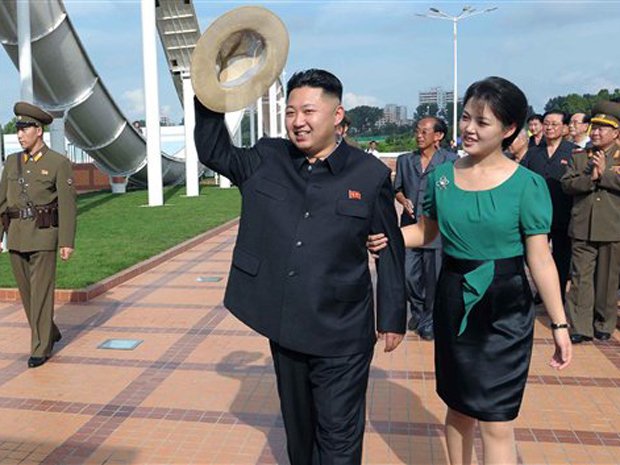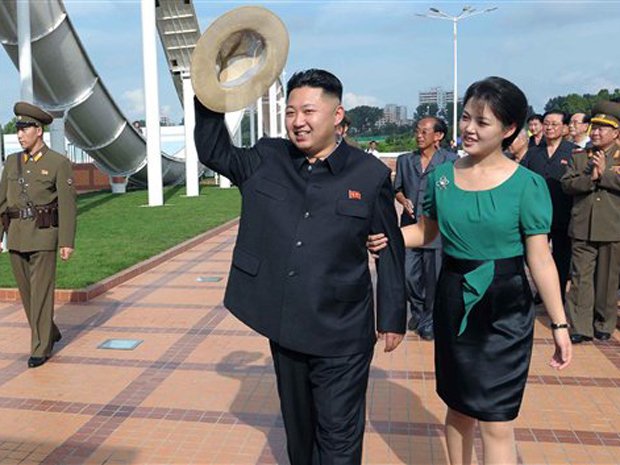 Ri Sol-ju is the wife of Kim Jong-un and she appeared heavily pregnant when she attended a memorial service for the the former leader of North Korea, Kim Jong-il. However, recent images of Ri Sol-ju attending party For New Years showed no signs of pregnancy. She was also wearing a wellfittedsuit skirt, which is an outfit that is impossible to hide a swollen pregnant belly.
Furthermore, more speculation was incited when an official performance of an all-women band sang aChristmas song "When the Child is born".
Both South Korean newspapers and television ran before-and-after pictures of Ri Sol-ju. Many of these pictures had speculative captions.
For instance, the Dong-A Ilbo asked "Has Ri Sol-ju, the first lady of Pyongyang, given birth ?" "The swollen belly has gone down."
"Ri Sol-ju tummy reduced in eleven days. Has she just recently given childbirth?" Ran another caption.
The Yonhap news agency quotes a government official from South Korea that Ri Sol-ju appeared to have already gone through childbirth, based on the analysis of various pictures and TV images.
Many did not even know that Kim Jong-un was married until recently. Only when pictures of a well dressed and stylishwoman accompanying the new leader at various official events emerged did the public know of North Korea's first lady.
The state media of Pyongyang confirmed the identity of this young women later on, in a surprising move in this deeply patriarchal and isolated nation, which uncommonly puts its first ladies in the spotlight.
Various South Korean media reported that Kim Jong-un and Ri Sol-ju have been married since 2009. There are also reports that Ri Sol-ju already had a child, but this has not been confirmed.
Ri comes from a normal family. Her mother was a doctor and her father was an academic. In 2005, she visited South Korea far a cheerleading championship for her country.
Source: telegraph.co.uk