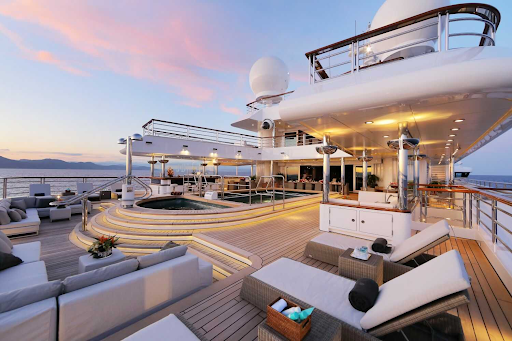 The year 2022 comes with the joy of opening up of tourist locations finally, and things beginning to go back to normal. On top of that, there are 19 long weekends in the year 2022, which gives you scope to go on several mini-vacations if you plan ahead. So, what are the top 10 best places that you could travel to this year?
While you look at your options, remember that it is important to plan your budget for each trip to make things hassle-free. You can always go for a personal loan in case there's a financial crunch. Use a personal loan EMI calculator and be up-to-date with the current personal loan interest rates to be able to manage your finances better.
While most of you may already know of the most popular places like Manali or Udaipur, how about exploring some off-beat places this time? Here's a list we have made for you to figure out where to find peace. for more details visit here.
Sindhudurg: Sindhudurg's new Chipi Airport has opened, bringing the coastal town's distance from Mumbai down to less than two hours. There is lots to do: go scuba diving off the coastline of Tarkarli, explore the historic Sindhudurg Fort in Malvan, climb the 19th-century lighthouse at Vengurla Rocks, or simply drive a short distance to the northern Goa beaches.
Rameshwaram: If you choose to pick a new route, the Pamban Bridge will take you through azure waters to the coastal city of Rameshwaram. The northern winds are ideal for kite surfing through the Gulf of Mannar, followed by a relaxing day at the Dhanushkodi beach on the subcontinent's tip.
Sikkim: Everywhere you look at Yumthang Valley's Shingba Rhododendron Sanctuary around April, you'll see crimson-colored petals. Rhododendrons of over 40 different types can be seen here. At another end of the spectrum, Sikkim's snowy beauty may be found at Zero Point, the state's highest motorable point, which is covered with snow between late November to late March.
Darjeeling: Darjeeling's small winding alleys and steep mountains give way to sprawling tea estates. Plantation season runs from March to October, and the perfume of the shrubs fills the air throughout the hill station. If you're lucky, you'll be able to see the harvesting of Oolong in Makaibari Estate, which happens to be only done on the season's first full moon night.
Tso Moriri: The lake's rich blue hues are as captivating as the steep mountain peaks with which it contrasts. Tso Moriri, India's largest high-altitude lake, is less well-known than the iconic Pangong lake. The location will captivate you with its breathtaking beauty, which includes vast landscapes and pure skies, as well as uncommon wildlife such as migratory birds or Tibetan wolves, as well as more familiar animals herded by regional changpas, a semi-nomadic tribe.
Gavi: The pristine beauty of Gavi is enhanced by mild temperatures and luxuriant foliage in July. Wild animals such as the barking deer and sambar can be seen in the lush forests of this Malabar town. The remainder of the area is covered in vineyards where you can learn about wine making and magnificent waterfalls where you can cool yourself.
Valley Of Flowers: This magnificent bouquet of flowers, spanning 87 square kilometres, is reached by a hike dotted with Mountain glaciers, wooden bridges, and deep woodlands. During August, the valley is alive with blooming orchids, calendulas, marigolds, primulas, and other species. And if you're a leisurely traveller, the charming village of Ghangaria, with its laid-back culture and peaceful village life, is the ideal resting point.
Majuli Island: Majuli island, which is sandwiched between two Brahmaputra canals, is flooded for the majority of the year. The retreating monsoons, on the other hand, show its gleaming beaches and reintroduce the Assamese farming population to the land. Visit this peaceful spot soon, for the district is anticipated to be permanently closed in the coming years due to the fast changing climate and frequent flash floods from adjacent torrents.
Yercaud: If you've already seen the famed plantation towns of southern India, one of the greatest destinations in India this year is the bamboo woods of Yercaud. The little village, which is located on the slopes of Salem, overlooks the valley. Kiliyur Falls is reached via a downward trek. The pure beauty and peaceful mood of Yercaud Lake are unmissable.
Usgalimal: It is quite possible to visit Goa in December without seeing too many tourists. Ancient petroglyphs were carved on a layer of laterite rock in the town of Usgalimal at South Goa about 30,000 years ago, however the exact date is still questioned. Enjoy some peace and quiet along the Kushavati river, then walk to the neighbouring Budbud lake, which is reputed to bubble all day. The reason behind this is a mystery that you can solve with the help of the locals while you're there.
Now that you have travel destinations in mind, start planning your trips for the year without wasting any time. You can easily avail a personal loan without heavy documentation. Choose the customised products that meet your financial requirements best, and remember to use the personal loan EMI calculator in case you have questions about repayment and want to be sure.
---