Cosily nestled in the South of France, Provence is a familiar name to anyone who loves travelling to this country. Blessed with warm climates and charming nature, Provence makes a great holiday destination all year round. Fragrant lavender fields, scenic coastline, Luxury gites Dordogne with pool, hilly towns with charming cafe terraces, Provence is steeped in romance and culture. A trip to this region is a dream come true for anyone who loves France, and what can be better than a luxurious stay in a private villa in Provence? In this article, we pick out 5 of our favourite holiday rentals, each with its own uniqueness. Check them out!
Villa Mas de Maiòu
The moment you step into the premise of Villa Mas de Maiòu, the villa will immediately take your breath away. Rustic yet alluring, this 5-bedroom holiday sprawls over 500 sqm. The villa boasts unmatched panoramic views of the surrounding vineyards and mountains. The key features include ensuite, well-appointed bedrooms, a huge outdoor pool, a lush, scenic garden and top-notch facilities. Well located in the middle of Luberon olive groves and vineyards, Villa Mas de Maiòu highlights the rustic charm of Provence without compromising any modern comfort. In fact, you can expect nothing but the best here. There will also be a dedicated Tailor to "tailor make" your Provence trip. From arranging your itinerary to getting a sports coach or a personal chef, you can get anything you need for a wonderful holiday.
Domaine des Jardins
True to its name, Domaine des Jardins boasts well-maintained, landscaped gardens that can capture anyone's heart the moment they set foot into the villa. Here, you can find a Japanese garden, a formal French garden brimming with greeneries and plenty of space to kick back and unwind. Hidden within the premises are multiple areas with sofas, coffee tables and BBQ facility. Located in Lourmarin, Provence, Domaine des Jardins is set over 700 sqm of land and can comfortably accommodate up to 12 guests. You will have access to a private, heated swimming pool and fitness equipment. The staff at Domaine des Jardins will make sure that the villa is cleaned everyday. There is also an in-house chef who can take care of your meals, as well as a Tailor who can customise your Provence holiday for you. A true home for nature lovers and gardening enthusiasts, Domaine des Jardins will be the place where you can make unforgettable memories.
Villa Mas Renoir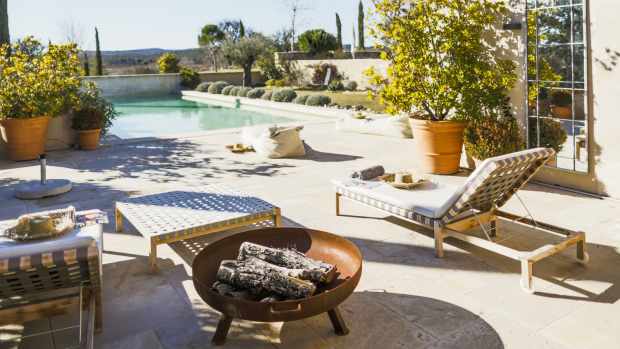 Grand, modern and luxurious, Villa Mas Renoir can easily make the cover photo of a glossy magazine. With 7 bedrooms and 6 bathrooms, this stylish home is located in Aix en Provence. It's the villa of choice for the rich and wealthy, boasting plenty of facilities such as a heated outdoor pool, a gym room, a tennis court, stables, saunas and landscaped gardens. Holidaying is a no brainer at Villa Mas Renor as there are many things to do around Aix en Provence. The town is known for its history, celebrations and shopping experience. There are also plenty of restaurants to delight your taste buds. While staying here, you will be assisted by a team of staff who makes sure that all your needs are attended to. From a barbeque dinner party, horse riding through the lush vineyards to personalised itineraries, they are able to arrange it all. Villa Mas Renoir is a true haven in Provence.
Villa Bastide des Poètes
Another 7-bedroom holiday rental in Provence, Villa Bastide des Poètes is an alluring country home with tasteful design and modern comforts. Found in L'isle Sur la Sorgue, the villa features gorgeous garden views, a pool house and plenty of fun facilities such as BBQ, Ping pong table and billiards room. The grand garden can easily accommodate events and celebrations. Villa Bastide des Poètes definitely gives you and your family an authentic, indulging experience of a luxurious Provence home. The driveway is lined with trees, giving you the feeling that you are worlds from the hustle and bustle. All you need to do is relax, unwind and let your mind wander in the clouds of the Provence sky.
Villa Mas Pradau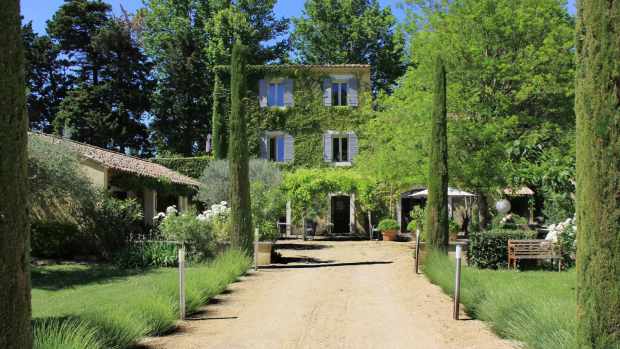 Featuring 6 glorious ensuite bedrooms, a wealth of greenery and beautiful garden landscape, Villa Mas Pradau can be found in the L'isle Sur la Sorgue area in Provence. There are many activities you can enjoy in the town, such at checking the fantastic flea markets, art galleries and French restaurants. When you are not exploring the town, you can splash around in the heated pool or work on a healthy tan. The alfresco dining area is spacious and comfortable for 15 guests. You can whip up a BBQ pool party or simply relax and have fun with your friends. In the villa, you can also find a ping pong table, a pool house and bicycles to explore the surrounding areas. The villa comes with a professional team of staff who is in charge of housekeeping and ensuring that you have an excellent experience. If you need transportation, a personal chef or a babysitter, there is a Tailor who can have you arrange all of that.