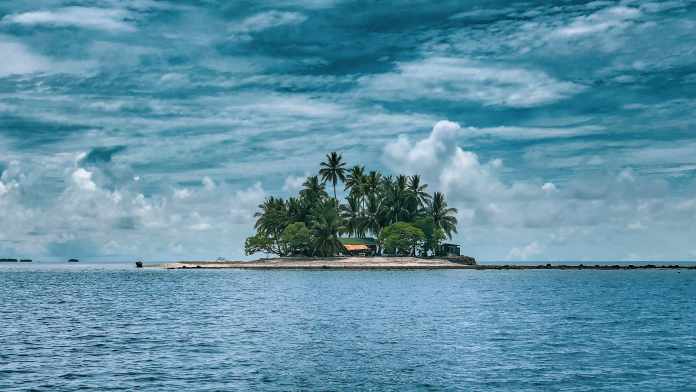 Whether you're planning to go on a romantic escapade, a family getaway, or a budget adventure with the squad, Fitzroy Island must be on top of your list.
Located just a boat ride away from the sunny town of Cairns in Queensland, Fitzroy island proves to be the ultimate travel destination that welcomes all kinds of travellers all over the world. From the endless beaches, to ancient rainforests, and majestic wildlife, you can experience them all in Fitzroy.
But we know what's going on in your mind, right now. "How much should I save to achieve that #TravelGoal?" Well, you don't actually have to break the bank just to enjoy the entirety of this tropical island. In fact, you can achieve a perfect holiday in Fitzroy Island for free!
Check out only some of the fun activities that you can enjoy at Fitzroy Island free of charge!
Kid-friendly Activities
Fitzroy Island boasts a huge range of activities for the family, especially the kids.
The resort conducts arts and crafts sessions for the kids where they can experience making their own chocolate or weaving their own hats! And if the kids still got the energy, they also hold dance parties where you can see lots of kids busting their own moves. Step back, oldies, as they teach you how to dance.
If you're looking for something educational and fun for your kids, you can bring them to the "Touch and Feel" sessions where they can see some local wildlife, up close and personal. This activity is headed by the resort's marine biologist.
Walking Trail Adventures
Fitzroy Island is stunning from every angle. And one of the best ways to appreciate the beauty of this island more is to explore its walking trails. You can either take the Lighthouse Track, which will lead you to the island's lighthouse. Although it's not functional anymore, tourists still love to see this towering piece of beauty.
If this trail is too easy for you, push your trail walking experience to the limit by taking the Summit Track that will reward you with the most beautiful scenery in the island. This track ends at the highest vantage point in the Island.
If you just want to unwind and appreciate the lush rainforest in the island without hurting your foot or your back, you can take the Secret Garden. This is a simple track that will lead you to amazing places that are full of beautiful flora and fauna.
Dip in the Nudey Beach
Named as Australia's best beach in 2018, the Nudey Beach never fails to astound local and foreign tourists. This beach is just a stone throw away from the majestic Great Barrier Reef.
You can reach the beach by exploring a walking trail that will weave you through the tropical rainforest on the island. And just before reaching the beach, two giant boulders will greet you. The trail may be a little challenging, but the stunning seascape is rewarding enough that makes the walk worth it!
Fish Feeding Activities
Whether you're a kid or a kid at heart, you'll definitely enjoy interacting with some of Fitzroy's wildlife. You and your family can take part in feeding some of the local fish! This activity is held twice a day on the jetty! So you might see a lot of species that might turn up for the feast.
Catch The Sunset and Some Music at Foxy's
After all those activities, we're sure you're tired and just want to hit the bed. But don't just yet! Because you still have a sunset and some music to catch.
Foxy's is a bar right at the beachfront. So after a long fun day, cap it off with some booze and the majestic beauty of the sunset. Perfect for the couples who are on a weekend escapade.
If you still have the energy, extend your stay until nighttime. So you can dance to the beat of some of the local musicians to loosen up!
And that wraps up our list! If you want to achieve your #TravelGoals without breaking the bank, visit Fitzroy Island! It's a piece of paradise where a beautiful scenery, relaxing vibe, and lots of fun and free activities await you. So whether you're a couple, a family, or a squad who want to make their holidays worthwhile, Fitzroy Island is the place to be!