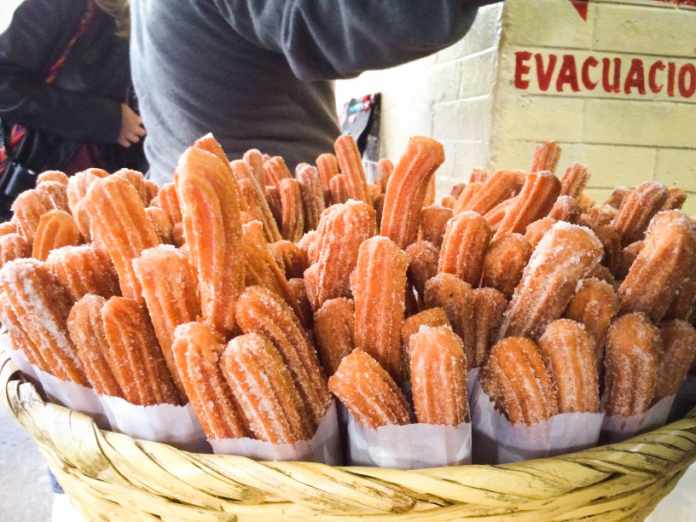 Barcelona's is an increasingly popular tourist destination. Spain's second largest and most cosmopolitan city offers stunning coastlines combined with a fascinating history, extravagant architecture, and a vibrant nightlife scene.
But the city is also a paradise for foodies. If you have a sweet tooth, there are many traditional desserts and sweets you cannot miss. From turrón to traditional churros, the list is endless.
Whether you are visiting for a few days or staying long-term, here is a list of the must-try desserts and sweets in Barcelona, and where you can find them.
Turrón
This thick table of Moorish origin has been popular for centuries. It is made of nougat and almonds and enjoyed throughout all year, but especially during Christmas and the festive season.
Turrón is probably the most important sweet in the whole country,twith a number of different varieties for every type of sweet tooth, also depending on each of the country regions.
The basic recipe for turrón is based in a mixture of honey, eggs, sugar, and toasted nuts. The most important distinction between the different types is whether it is hard and brittle (known as turrón duro or Turrón de Alicante), or soft and chewy (known as turrón blando or Turrón de Jijona).
You can find turrón in almost every supermarket, but if you want to buy a quality product, you should head to Pastisseria Ideal. The tiny bakery shop has plenty of options, from hard and crunchy to soft and chewy.
Food is one of the most important aspects of the Spanish culture. Therefore, the related vocabulary is quite large. If you are a foodie and really want to get along with someone local in Barcelona to talk about food, you should consider learn spanish in barcelona, this way you will be able to speak the "real" language with all the words and expressions people use in their daily lives.
Polvorones
Polvorones are a kind of crumbly cookies that come from the South of Spain. Their name comes from "polvo" which is the Spanish word for "powder", as they tend to crumble very easily when you put them into your mouth.
The most traditional polvorones are wrapped in wax paper and sold by weight. While the basic recipe is made of almonds, there are many variations, with different tastes like chocolate, vanilla, and orange.
As they are extremely popular in the entire country, you can find polvorones on the walls of every supermarket in Barcelona. But if you are looking for some of the best in the whole city, you should go to La Campana, a family boutique located in the Born district that has been in business for over 120 years and it's already part of Barcelona's cultural heritage.
Donuts
This is the perfect sweet treat to enjoy after some exploring (you can also order a cup of coffee to go with!).
The traditional Arab round pieces of fried dough with a hole in the center can be traced back to the 1400s. In the past, where sugar was hard to come, they were often cooked savory with fillings like meat or mushroom.
La Donuteria, located on Carrer del Parlament, a wide strip in Sant Antoni Neighborhood, sells the most delicious donuts of the city, with many options to choose from. You can either enjoy a glazed classic or a chocolate filled goodness.
The recipe for their donuts was developed through months of trials until they achieved the right mix of taste and texture, using natural and organic ingredients (whenever possible) inspired by the traditional flavors of Barcelona.
Churros
There is no arguing with the fact that churros are one of the best sweet treats in Spain. In the last few months, they gained some popularity, because they were on the list of the most searched sweets during the coronavirus lockdown.
An interesting fact: Most of the places that sell churros serve hot chocolate too, because when in Spain you cannot really have churros without it, it is just the perfect pairing.
Keep in mind that if you are planning on going to some trendy places like La Nena or Granja La Pallaresa for having the best quality churros, you should plan your visit in advance, as they can be very crowded with long queues before opening hours.