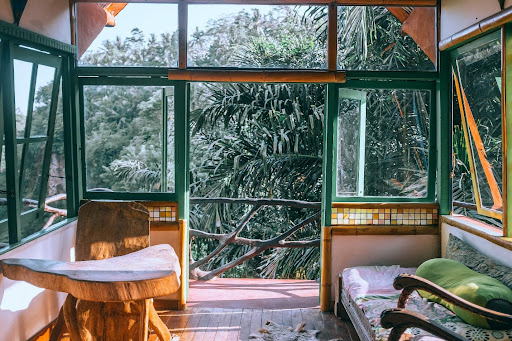 With your bags packed and your itinerary prepared, you must be eager to start your vacation. But have you considered the most important aspect of the trip and booked your accommodation in advance? Or are you delaying this task to do it in person?
While it's understandable that you want to see the place before booking it, booking at the last minute may be risky if the accommodation of your choice is already full. Accommodation is arguably one of the most important aspects of your trip. It needs to be comfortable and pleasant so you can rest and refresh your mind and body after a long day of activities and sightseeing.
To ensure you get what you want in a vacation rental, rely on customer reviews, videos, pictures, and word of mouth to choose the best option that meets your needs. If you think all this is too much effort, let's discuss why accommodation is the most significant part of a trip.
1. Your accommodation defines your vacation experience
Imagine traveling to a popular vacation spot rich in culture, views, and lively nightlife, only to return to a boring hotel at the end of the night. This can taint your entire day and put you in a bad mood, affecting the rest of your trip. Instead, if you choose a place with more character and energy like a resort, you not only get to experience the luxuries like a variety of food options, gardens, pools, outdoor beds, and other amenities but also get the chance to stay close to the nature and enjoy gorgeous views all around you.
For example, if you are traveling to Pigeon Forge to indulge in the natural wonders of the Smoky Mountains range, consider booking Tree House resort which gives you easy access to walking trails, golf courses, and an enchanted forest.
Make sure to pack a golf bag if you plan on making the most out of the golf course.
2. It will dictate your overall budget
The accommodation makes for one of the most significant trip expenses, meaning that a significant chunk of your travel budget will go to where you stay. For this reason, you must make wise choices when choosing a lodging to ensure you get the best experience within your budget.
If you are trying to enjoy a vacation on a budget that doesn't break the bank, search for deals and packages and look for discounts to save money while having a luxurious experience at your destination. Define your budget, have a backup plan, and then search for accommodations accordingly.
Keep in mind that if you opt to book a rental on the spot, there is a high chance that the rates will be higher than usual, putting you in a tough spot.
3. It affects your daily trips
Many rookie travelers make the mistake of choosing accommodations in the cornering neighborhoods of the city, which then affects the travel time to any destination. While, in some cases, downtown and commercial areas can be suitable locations, resorts and cabins are a better option when you want to experience nature and be away from the city noise.
A cheaper hotel room in the city means you'll be spending more time and money on the commute to get to your desired destinations. While on the one hand, you run the risk of getting stuck in long traffic lines, on the other hand, you may also end up missing out on activities that start seeing big crowds earlier in the day. So, if you want to spend time exploring the Smoky Mountain National Park, pick a resort in the mountains to enjoy the complete natural retreat experience.
4. It affects your rest at the end of the day
Naturally, your itinerary is jam-packed with several fun activities and sightseeing. But constantly traveling, wandering around, waiting in line, and staying active all day long can drain you pretty quickly. To avoid this, you need a comfortable and quiet place to rest when you're ready to call it a night. In such a case, your choice of accommodation is most crucial, as it will dictate your comfort and sleep.
When booking a place, always check which services and amenities they offer, and then consider the ones that are important to you. For example, you may want a place that offers guests free Wi-Fi or a breakfast bar that you can enjoy in the morning. Some travelers work on the go, so they may need a conference room to conduct their meetings and presentations. Consider all your needs and book accordingly
5. It will impact your safety
When traveling to a less popular neighborhood or a country that doesn't necessarily have the best record for street crime, it is crucial to take precautionary steps to ensure your safety. For this reason, we recommend that you choose a place with adequate measures to ensure the guests' safety. For example, the resort should have proper security staff to guard the gates and lobby areas. It should also have security patrols that guard the premises round the clock.
A high-end resort will offer you all these facilities and ensure your safety is their utmost priority. You can also look for places that come with technologically advanced safes to keep cash, travel documents, and other expensive belongings.
Conclusion
Your lodging choice can impact your whole vacation and dictate your comfort and enjoyment. For this reason, choosing a type of accommodation that caters to your budget while providing a relatively luxurious experience and meeting all your other necessary demands can make the trip worthwhile.
When booking a vacation accommodation, consider necessary services and utilities you may need during your stay as well as an adequate security system that can keep you and your belongings safe while you are out exploring. Apart from that, you can also choose an accommodation-centered vacation, like spending your holidays at a resort with plenty of fun activities and several tourist attractions to keep you busy. Either way, there is no doubt that the place you stay will dictate how your vacation goes.