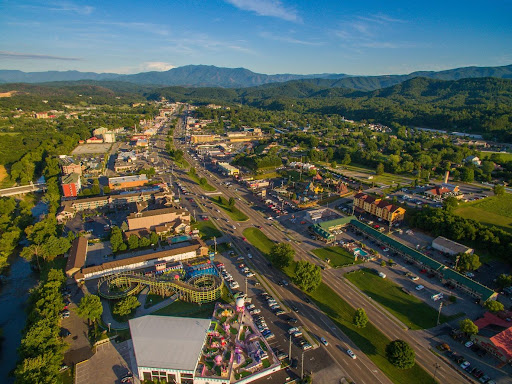 Everyone looks forward to Christmas because it's a joyful occasion that promises a merry time with your friends and family members. In addition, the Christmas period usually means a long stretch of holidays, meaning you won't be returning to work until the new year begins. Similarly, your children will be off from school for a similar timeframe. 
As a result, it's also not surprising that Christmas is often the prime time for traveling. Families book vacations to help them unwind after a stressful year and enjoy some quality time together in each other's company. 
Various vacation spots exist, but few are as suitable for family members as Pigeon Forge. So make sure to go there on your trip. This article will serve as a guide to ensuring you have a cozy Christmas vacation this year.
Here are some tips to help you make the most of your Christmas vacation:
1.Attend Christmas Events
Pigeon Forge is a mountain resort city in Tennessee and has won several awards for being one of the best and most family-friendly vacation spots nationwide. Pigeon Forge also hosts some of the best Christmas shows in the country. If you're looking for a popular Pigeon Forge Christmas show, consider visiting Dolly Parton's Stampede, which features grand performances that add to the holiday extravaganza. Plus, the four-course feast will fill your belly while you enjoy popular Christmas songs and performances!
2.Stay Away from Browsing the Internet
Technology has brought countless benefits to our lives, making us interconnected with our friends, family members, and loved ones at all times. However, it also has many disadvantages. For instance, this interconnectedness comes with a caveat. While you're constantly in touch with your loved ones who might reside on the other side of the planet, it also means your coworkers can reach you at any given moment. It's easy to slip into routine habits and check your emails regularly because you're expecting important information. 
However, Christmas is a time to focus on yourself and your family. The last thing you want to do on a Christmas vacation is worry about work. It'll make your cozy vacation stressful and upset your loved ones because they might feel you're prioritizing work over spending quality time with them. 
3.Don't Be Available for Phone Calls
Technology has also changed how people think about phone calls. Most people assume that a phone call means something important or urgent has come up. While this might be true, some matters can wait, especially if you're on vacation with your significant other or family. Let phone calls go to voicemail. Don't pick up the phone unless you absolutely must. 
4.Spend Some Quality Time with Your Family
If you're on vacation with your family and have children, Pigeon Forge is the perfect holiday destination for you. After all, the city has been rated as one of the best family vacation destinations for a reason. It has activities and events for people of all ages. Are you into extreme adventures? Consider exploring the Great Smoky Mountains National Park. Are you looking for a world-class culinary experience? The Dolly Parton's Stampede might be perfect for you. Do you want to relax and let your hair down with your spouse? Dollywood's Dreammore Resort and Spa will cater to your every need. There's something for everyone in Pigeon Forge. 
5.Plan a Date with Your Spouse
The Christmas season is also the time when most people have their extended family members and friends visiting. Therefore, you'll have a ton of extra hands at your home. Your parents, uncles, cousins, aunts, and other family members might all be visiting. Try to take this time to plan a special date with your spouse. 
Most couples often struggle to find time to keep the spark alive in their relationship, particularly after they have children. Having family members around means they can keep an eye on your children and entertain them for a while, allowing you to slip away and enjoy some romantic time with your spouse. 
The Christmas season also has many festivities and events going on. You can partake in these events with your spouse. 
6.Get Some Rest
You'll often hear people say Christmas can be a hectic time for them because their friends and family members are visiting, and they want to be hospitable hosts and ensure everything is perfect. While these people are well-intentioned, they're setting unrealistic expectations. Christmas isn't about selecting the best gifts or having the biggest, fanciest tree. It's about spending quality time with your friends and family. 
You can't have quality time with your loved ones if you're tired or burnt out. Moreover, it's important to realize that Christmas, in reality, is very different from idealistic expectations. Staying up late and drinking eggnog while playing board games might be a lot of fun. But the Christmas holidays last for a while. You don't want to be getting back to work with considerable sleep debt. Ensure you stay well-rested and get adequate sleep throughout the Christmas holidays. Utilize this time to rest your body and mind.
7.Embrace Some Healthy Habits
Letting your foot off the gas is easy when the holidays roll around. You might stop hitting the gym or exercising when the holidays begin. However, that can negatively affect your quality of life.
According to research, most people put on at least 1.3 pounds during the holiday season between mid-November and January. That's because plenty of holidays coincide during this period, including Thanksgiving, Christmas, and New Year's. 
Many people try to justify this weight gain, calling it the "inevitable holiday weight gain," but that doesn't have to be the case. Instead, consider embracing healthy habits this holiday season. Instead of drinking hot chocolate with marshmallows, consider going on a family hike or walking around town together. Developing healthy habits during this time will help. 
Conclusion
Many cozy Christmas vacation spots exist nationwide. However, few are as suitable for family vacations as Pigeon Forge. Consider utilizing the tips listed in this article for a relaxing and cozy Christmas with your loved ones this year.