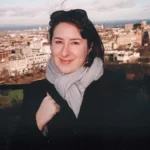 What do you think of when you hear the word Amsterdam? Sex, drugs, maybe canals or art, right? But did you ever wonder what it was like to actually work in the Red Light District windows most tourists just wander nervously past?
To find out, a group of us went on an organised tour of De Wallen (the Dutch name for the area) guided by a former prostitute. She said she had worked a year in clubs before leaving the trade. I'm not using her name because she wishes to remain anonymous. This is part of her story.
"I came from a good family, no abuse or anything like that, but I was a punk and rebellious. I left home at 18 and started to work as a prostitute. I worked in clubs rather than renting a window, because I thought that was safer.
The Red Light district has been the centre of prostitution for hundreds of years. The Catholic church had a more relaxed attitude to it than the Protestants did. They still wanted it to be in an area they controlled; if a prostitute left the area to try to work elsewhere, she was marched back in very publicly.
To rent a window costs between 80 and 180 euros per eight hour shift, depending on the location. Most windows are locally owned—rumours that the Russian mafia controls the Red Light district are very much exaggerated.
Women have to be over 18 years old and legal residents of the EU to work in one of the brothels. The brothel owners are licensed as well. If underage or trafficked girls are found working, there are big penalties for the brothel owner and the girls. Trafficking is an issue, but primarily in unregulated sex work, like Chinese massage parlours.
Normal starting rates for a fuck are 50 euros for 10 minutes. That may not sound like very long, but the average length of time a man spends having sex with a girl is about 6 minutes. I don't like it when girls from the Dominican Republic or Africa charge less, because that devalues black Dutch girls. There are fewer Dutch girls working now than there used to be. Many girls come from Eastern Europe as well.
Health checks are not mandatory, because it's against the law to force people to have any kind of medical treatment. There is a free clinic prostitutes can use.
You learn to separate sex for money from sex for love pretty quickly. This job is about money and how to part customers from it. Men who date prostitutes tend to get uncomfortable with it and ask them to quit, or sometimes become pimps.
The busiest times are when there's an agricultural conference or a big football match on. Farmers and football fans are the biggest groups of customers.
I think it's important to tell people about what it's like to work here. I wish I'd stayed it in long enough to save up some money, maybe start my own business, or not done it at all. My family doesn't know what I did and would be ashamed if they found out. So I tell my story, but only to foreigners."
It was fascinating to hear her story and anyone who wants to know what working in the Red Light District is really like should take one of the tours organized by the Prostitution Information Center. More information available here.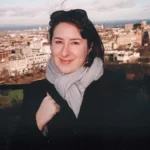 About the Author
Rachel is a thirtysomething expat who blogs about travel, food and culture at The Northernist. She quit her job last year to spend several months travelling down under and is now living in northern England. Loves: a good flat white. Hates: twitter memes.