Amazon affiliate websites are the sites that earn money by linking their products to the Amazon store. It can be a website or a blog referring to a product with a link back to Amazon so that customers can find them and purchase them with ease. It's very easy to sign-up for Amazon's affiliate program. The basic idea of the affiliation is that when you refer customers to Amazon and they buy from the Amazon store; you can gain your commission. In this post, you can get to learn the procedure to affiliate and understand the benefits of Amazon affiliate websites. Let's find out!
Advantages That Amazon Affiliate Websites Can Harvest?
Amazon affiliate programs can offer multifaceted benefits. When you become an affiliate and link Amazon products on your website, it gives up to 5-10% commission per purchase. You can get a good amount of money with affiliate sales. Amazon affiliate websites are earning way more than other sites making with their affiliate sales. There is a lot of potential for the enthusiasts.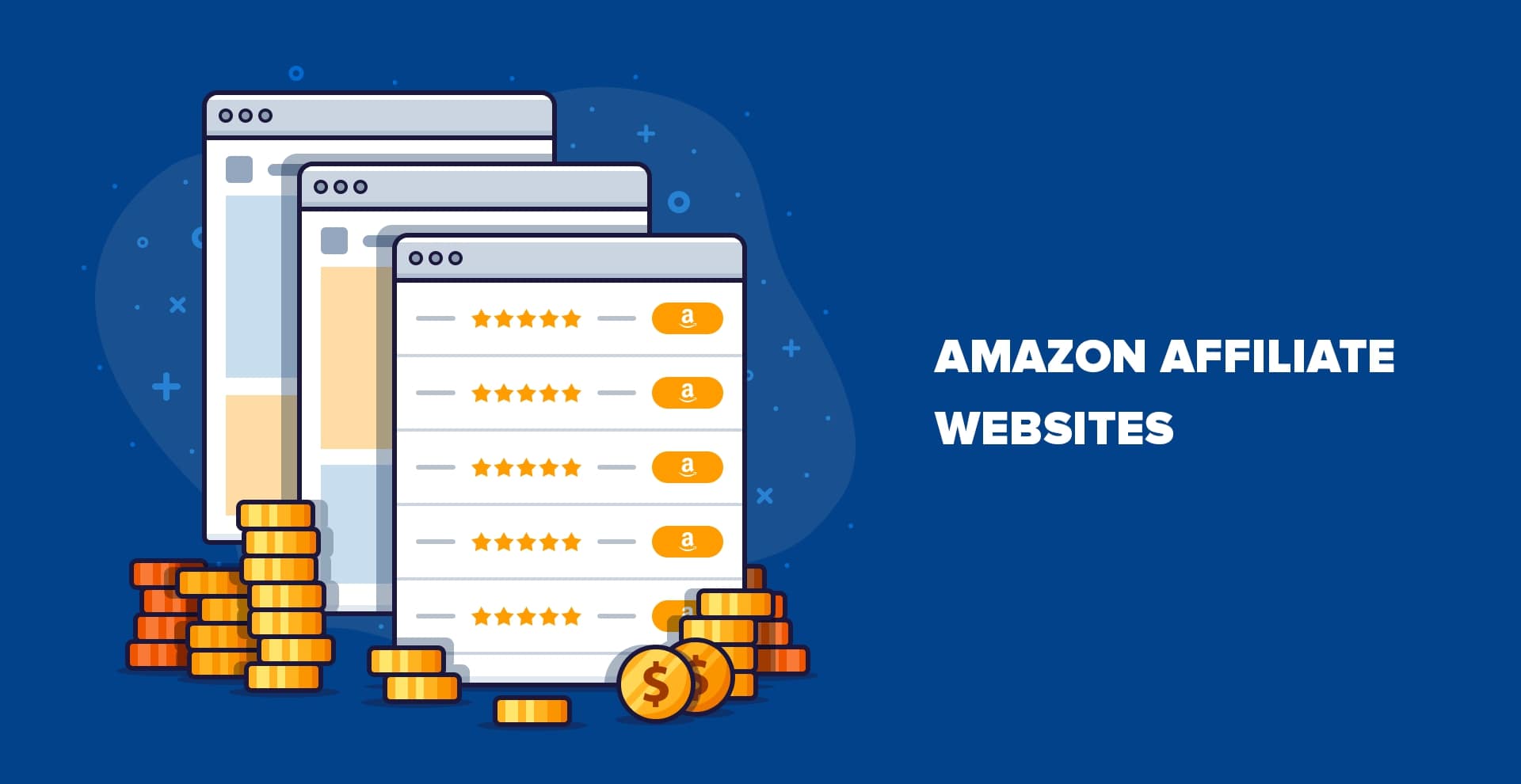 Getting Started With Amazon Affiliate Program Earnings
If you want to start earning with this affiliate program, then the below-described procedure can help:
1: Create A Website
In the first place, you need to have a website, obviously. If not, make one. Amazon doesn't want you to add links on social media or email links. Make the link of their products a natural part of your website. So make a website.
Try not to use third-party programs for this purpose, such as Blogger or anything. They have their own set of rules that can restrict you from using the content at your convenience. Besides, they will cover your website with ads to generate money for themselves from your content. You can use WordPress websites/blogs to start the affiliate program and gain better control on your website and use of the content.
2: Sign-Up On Amazon Associate Home Page
The next procedure is to get approval as an Amazon affiliate website. The process is simple and straightforward. You need to sign-up on the Amazon Associate Home Page to get started. Create your account with Amazon by providing the required information. This account is used to identify you, and no information is crossed over.
3: Provide The Required Information
On clicking the Sign-Up button, a new page with a form shows up where you need to provide all the required information. It may contain some general information, such as name, address, contact number, and about your business. Amazon associates are not available in every country. In the first place, they confirm if your location is in an approved area.
4: Website Assessment
In the next step, you will have to enter your website name. Amazon then analyzes the content of your website to ensure that it matches their guidelines. You may add multiple websites under your Amazon Associate Account. When listed, you have to confirm that none of the sites are intended for children below 13 years. If it is so, you may not be able to display any widgets, banners, special links, or other ads from Amazon Associates.
5: Profile Creation
It is where you can tell more about your website to Amazon. You can add a website description and specify the items you are willing to promote. Besides, you can describe how you are currently attracting traffic to your site and market your website to translate it into money. Once you are done, agree to the terms and conditions. Finally, let them know that you are a legit company.
6: Start Using Associate Central
You may start using Associate Central when your application is under review. At this point, you may observe a slight change in Associates Store ID. This is because they want your ID to be unique. You may now provide your payment and tax information or wait for a few sales. Amazon affiliate websites have to make a sale in 180 days once you start; otherwise, they will deactivate your account.
7: Creating Links
Now that you have access to the Amazon Associates interface, you can explore the dashboard and look out for the features and functions given here. You may now create links for the products. The interface has some effective tools that can help you in link building. However, it is not the fastest way. To make links faster, you can directly go to the desired product page once you are signed-in for the Amazon Associates Account.
The Most Successful Websites
Below is a list of the most successful Amazon affiliate websites that utilized the potential of the program and translated it into a great deal of money:
1: ThisIsWhyImBroke.com
This is one of my favorite Amazon Affiliate Websites because it's so flipping great! These guys collect from Amazon and across the web the best gadgets, gifts, tech, and oddities to display on their website. These are gag presents and fun gadgets that individuals love to purchase.
2: ConsumerSearch.com
This website began as a review website in 2000 that supported customers by reviewing various goods and giving the user the opportunity to buy the product. These have been a very common way of making Amazon affiliate websites for bloggers. It's a great way to showcase products, and it can be really encouraging for anyone to buy a good review.
3: GiftIdeaGeek.com
This Amazon Affiliate Website is close to ThisIsWhyImBroke in that it is set up as a great affiliate product page for sale on the main homepage. The idea is to concentrate on geeky and pop culture-referenced items that cater to the niche in GiftIdeaGeek. This website uses witty humor to draw the viewer to "clicking through" on innovative goods, and GiftIdeaGeek gets the partner commission if they purchase.
Final Words!
This post elaborates on the procedure to become an Amazon affiliate and has some of the most successful Amazon affiliate websites listed in it. If you want to earn using this affiliate program, then you may rely on the step-by-step assistance described herein. To find more day-to-day life hacks, you can visit our blog section.