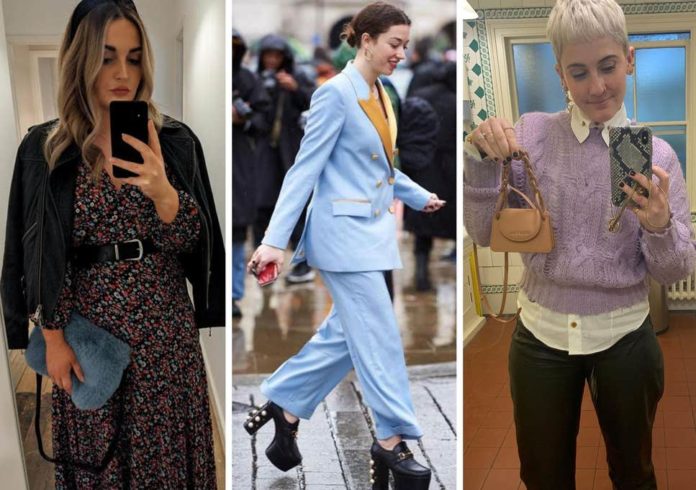 If you are one of the many people who throw open the doors to your walk-in wardrobe, look at hanger after hanger full of clothes and still feel like you have nothing to wear, then it might be time to do something drastic: downsize. Believe it or not, it becomes a whole lot easier to put together fantastic outfits when you have a smaller collection of carefully considered pieces. So read on, and learn how to create the ultimate winter capsule wardrobe this year.
Think Minimalist Multitaskers
The key to creating a capsule wardrobe that works for every winter occasion is to start with pieces that work with everything. A great pair of tailored trousers in a neutral shade. A perfect, crisp white shirt. A simple black sweater. Most of the items in your winter wardrobe should be high quality, simple, and made to mix and match! Most of the items in your winter wardrobe should be chosen for the clean lines, quality fabrics, and colours that won't date. That way, even if you invest a little more in them now, you'll be able to wear them for years to come.
Get Thrifty
Yes, of course, your winter wardrobe MUST have a leather trench coat and a faux leopard stole. But you don't have to pay a lot for them. Second-hand shops and thrift stores are full of treasures that will absolutely transform everything you own, yet cost little. Complement your winter basics with glorious, one of a kind vintage finds. This is more sustainable for the environment, and you have the ability to try out trends you were unsure of. Find yourself wearing riskier pieces that you might not take a chance on if they were selling at full price. Second-hand stores and thrift shops are like dress-up boxes for grownups, so have fun with it!
Don't Buy It! Rent It!
Renting clothes is one of the best-kept secrets of serious fashionistas out there. Sure, you can't afford to buy one of a kind designer piece, but you can afford to rent it for a special occasion on sites such as The Volte! Let's face it, you probably wouldn't wear a designer anything enough to justify the cost, and for a fraction of that, you could have something fantastic wrapped around you every weekend this winter!
Cheap and Cheerful Accessories
Under most circumstances, you shouldn't be spending a fortune on accessories. They go out of style sooner than you think, and unless it's a serious collector's piece that you will treasure for years, this is the perfect way to add current flair to your classic pieces. Choose cheaper accessories, such as the in colours and styles to add flair to your basics, and be as bold and different as you like!
Seasonal Transitions
Many of the items you wear in Spring, Summer and Autumn can be used in Winter with a little extra planning. A pair of thicker tights under a summer skirt can take the edge of the weather, and your Summer knits work well if they're layered under a heavier coat. Even Summer colours can look surprising and fresh when worn in winter, and nothing brightens up a gloomy day like cheerful clothes! The wonderful thing about winter is that it's all about layering, and you can mix textures, fabrics, colours and prints to stay warm and look great.
Overall, your wardrobe can make Winter feel special, and with a little care and planning, you can look just as amazing as they feel! With a more sustainable approach and budget-friendly options, create a Winter wardrobe that you love.