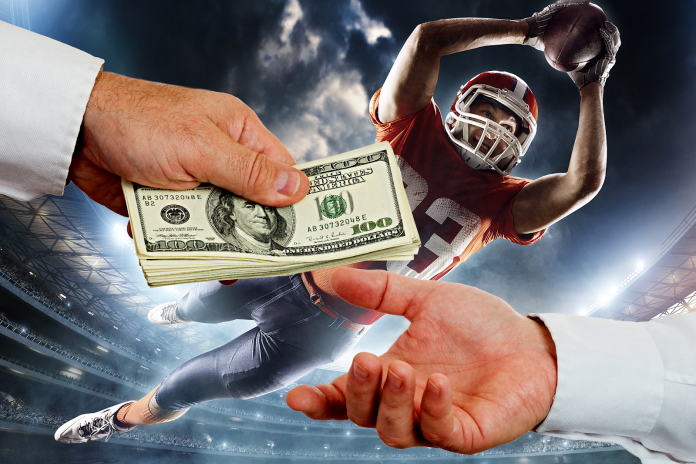 There are many people right around the world that enjoy watching sports, and with that enjoyment of watching sports, some people also like to take their experience to the next level and bet on sports. Sports betting has become very popular right around the world, as many people like to put their knowledge of their favorite sport to the test and try to find a winner.
There are also many different websites out there that have experts providing their tips or picks for free. This means that you don't actually have to be an expert in the sport you are looking to bet on. You can leave it to the people who do it professionally! Gambling on sports can be fun, but it is important to remember that you should never bet more than you are winning to lose.
No bet can be 100% guaranteed, so there is always a possibility you may lose. But if you are smart about it, you can minimise your losses and maximise your winnings. Have a read on below at some of the most popular sports to bet money on:
Football / Soccer
Depending on where you live, you will call this sport football or soccer. Football is one of the most played sports in the world, and it is one of the most popular sports for betting as well. There are many different leagues and types of football tournaments, from La Liga to the Football World Cup, and everything in between. It is almost certain that you will be able to find a football match everyday to bet on.
Horse Racing
Horse racing is very popular in places like the UK as well as in Australia. If you are betting on something like football, then most of the time you will need to wait over an hour to know the result of your bet. This is not the case in horse racing, the race is likely to only last a couple of minutes, so then it won't be long until your winnings are in your account. Horse racing tips are also very easy to find, many websites provide expert tips to help you find a winner.
NFL
When it comes to betting in America, the NFL certainly reigns supreme. The NFL is the most popular sport in terms of viewership in America, and with the law around sports betting becoming more and more relaxed around the country, we are seeing a massive increase in the number of people that are betting on the NFL. The Super Bowl is probably the biggest day in terms of betting in America.
Tennis
Like football, there is always a tennis tournament going on somewhere, and this provides yet another opportunity to bet! In a season of tennis, you have the four major Grand Slams, the Australian Open, Wimbledon, the French Open and US Open, but there are also many other events that players enter throughout the year. There are countless options when it comes to betting on tennis, you can go for the outright winner, or how many sets there will be in the match, or how many games a player will win, there are so many to choose from.
eSports
An unusual sport is seeing a rise in popularity and also betting. There are now more esports on then ever, and it is attracting the attention of countless competitors as well as those who just like to watch. You will now find all major sportsbooks and bookmakers around the world tabteck markets on the various esports events that take place throughout the year.