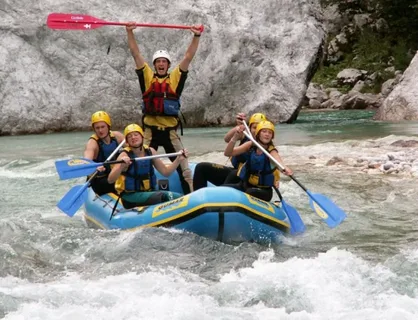 If you are heading to Wales on a Cardiff stag weekend or hen weekend, you need to read this article!
Something new and exciting has opened in the South Wales Valleys and it is definitely one of the best Cardiff activities to consider, if you're looking for some serious fun.

TOWER ADVENTURE
Tower Adventure is the 4th Zip World site to open in the UK and the 1st in South Wales, its location in the Rhigos Mountain Range makes it easily commutable from Cardiff City Centre and less than 90 minutes from Bristol, so still possible as part of a Bristol stag weekend.

This former Colliery site was still being mined up until January 2008 and was one of the last working deep mines in Wales, with records dating back to the 1800's.

Tower colliery No 4, has a rich and interesting history including stories of disaster, as well as stories of success and triumph.
Now thanks to Zip World a new era of history is being created, with the addition of four great adventures to choose from, breathing life back into this beloved site.

Why not take your opportunity to become a part of this new history and come visit Tower Colliery and experience a memorable adventure.


PHOENIX

A unique seated zip ride which can see you reach speeds of up to 70 mph (The record breaking fastest seated zip line in the world)
Will enable you to race alongside your friends with four lines next to one another, making for an ideal experience you will never forget.

Just in case one zip is not enough you will then descend to the base via a second zip wire, which will give you the chance to
take in the breathtaking views of the surrounding Cynon Valley, before landing next to the Cegin Glo Bar and Bistro.

TOWER COASTER

This first of a kind two-seater roller coaster in Europe, is sure to get the adrenaline pumping as you race along the tracks at speeds of up to 25 mph. Navigating your way along the 1km long track with its twists and turns, ups and downs. Will give you plenty of opportunity to soak up the additional features of the colliery.

For those of you that love speed with one ticket permitting you to ride the coaster 3 times, you can learn to control your cart and get faster with
each turn, let's just hope your passenger can handle it!


TOWER CLIMBER

This adventure activity course is another biggest of its kind in the UK, well over 3 storeys and containing 55 obstacles, this is not for the faint hearted.
Located high above the ground this thrilling experience is bound to provide challenge for all brave enough to climb to the top.

With various routes to take you can choose your challenge level and even take the Tower Climber Swing for the ultimate experience.
All of this is nestled amongst the Rhigos Mountain Range so you will never be short of something to look at! better than looking down!
TOWER FLYER

These 3 mini zip wires could be the perfect practice before tackling the Phoenix or simply for those in your group that prefer to stay a little closer to the ground.
Each zip line is a different height so you can build your confidence with each turn.

Finally landing next to Cegin Glo Bar and Bistro, where you can spend time talking about the day's adventures and possibly start planning your next.

The Tower Adventure is a great addition for fun activities to do in and around Cardiff, but we should not forget some of the other great activities already on offer such as; 'Welsh Games' the crazy stag and hen weekend activity and Cardiff International White Waters the wet and wild activity. There are loads more, but these are definitely amongst the best so get booking before you miss out.