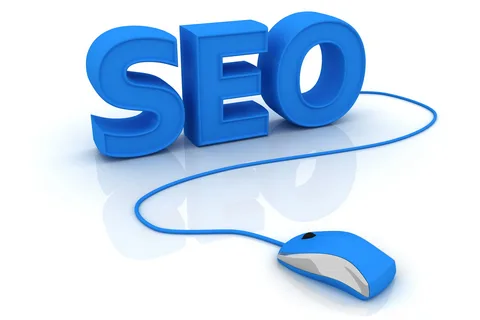 As more and more businesses shift online, the importance of ensuring your website is properly optimized for search engines has only increased. This is where an SEO audit comes into the picture. Simply put, an SEO audit is a comprehensive analysis of your website's strengths and weaknesses in terms of search engine optimization. It takes into account several factors such as website architecture, user experience, content quality, and more to provide you with a detailed overview of what you're doing right, what you're doing wrong, and what changes you need to make to improve your website's search engine ranking. In this blog post, we'll dive deeper into this topic and explore why an SEO audit should be an integral part of your digital marketing strategy.
What is an SEO audit?
An SEO audit is a crucial process for evaluating the optimization level of a website for search engines like Google. This process helps in identifying and fixing errors that can hinder a website's ranking and discovering opportunities that can boost its ranking. A comprehensive SEO audit encompasses various areas such as indexing, website architecture, user experience, keyword research, on-page SEO, and backlink profile. It is a health check for a website to ensure that it performs well on search engines. The audit is based on factual data sourced from tools like Google Search Console and SEMrush, which provide a comprehensive view of a website's performance in crucial SEO areas. 
Importance of SEO audit for website ranking
The importance of conducting regular SEO audits for a website cannot be emphasized enough. Search engines, such as Google, are constantly changing their algorithms to provide a better user experience. This means that a business may unexpectedly lose traffic after a big algorithm update, which can severely impact leads and enquiries. Conducting an SEO audit can help diagnose the status of a website, identify broken links, redirects and pages that cannot be found, and eliminate any errors that may reduce website traffic. Additionally, it helps with monitoring competitor data, improving website loading time and mobile optimization, and identifying trends that help maintain high levels of website traffic. Ultimately, conducting SEO audits is vital for businesses that want to maintain their online visibility and access to their clients.
Free SEO Audit Tools
The good news for publishers and SEOs is that they don't have to spend a fortune on SEO audit tools. There are many free tools available that offer the same data sources and functionality as paid versions. These free SEO audit tools can be used to analyze data, conduct research, validate code, and carry out other site audit checks at scale. Some of the popular free content-related SEO tools are SE Ranking Content Marketing Tool and Surfer SEO. The SE Ranking Content Marketing Tool helps you understand the most commonly used keyword combinations for searching. Surfer SEO provides popular keyword phrases visualized in question formats. These tools are highly useful and can help publishers elevate their search rankings. 
Checking for indexing issues in Google Search Console
When conducting an SEO audit, it is crucial to check for any indexing issues in Google Search Console. This tool allows site owners to see which pages are indexed and any problems encountered. It is essential to ensure all important pages are indexed, and any unindexed pages have a valid reason. Duplicate URLs should not be indexed, and any robots.txt rules or noindex tags should be checked. The Page Indexing report can provide a sample of pages from the site that Google knows about. If there are any discrepancies, the URL Inspection tool can be used to investigate a specific page's index status. Overall, checking for indexing issues in Google Search Console can help to improve a site's search engine optimization.
Identifying and fixing duplicate versions of your site
It can be easy for websites to fall into the trap of having multiple versions of the same page, causing confusion for search engines and damaging your SEO rankings. To avoid this, it is important to identify and fix any such duplicate versions of your site. An SEO audit can help with this, using tools like Siteliner and Copyscape to quickly identify duplicate content issues. Checking URLs for duplicate content is also crucial, as well as investigating recent content updates and trends. By fixing these issues, you can ensure that search engines are only indexing one version of your site, making it easier for them to rank your pages and boosting your overall SEO performance.
Checking for manual actions and penalties
One crucial step in conducting an SEO audit is checking for manual actions and penalties on the website. These penalties could be algorithmic or manual, and they are imposed when a site violates Google's webmaster quality guidelines. If a manual action is imposed, some or all of the site's web pages may not be shown in search results. It's important to check for any manual actions against the website and view the manual action history, as it could help identify patterns of affected pages. The website owner should then follow the steps provided in the Manual Actions report to fix the issues. With a clean bill of health, the website can be optimized for search engines without any penalties holding it back. 
Analysing organic traffic trends in Google Search Console and Ahrefs
Analyzing organic traffic trends is an important step in conducting an SEO audit. By checking the organic traffic trend in Google Search Console and Ahrefs, site owners can evaluate whether there is a drop in traffic coinciding with known Google updates. This will help identify specific issues and take necessary steps to fix them. For instance, the Medic update in August 2018 largely affected health, fitness and medical sites that failed to demonstrate expertise, authority, and trustworthiness. In Ahrefs Site Explorer, site owners can overlay known Google updates to easily diagnose issues. By understanding keyword rankings, impressions, and click-through rates, it is easier to identify and resolve any organic traffic-related issues.
Identifying and fixing HTTPS-related issues
One important aspect of technical SEO audits is identifying and fixing HTTPS-related issues. HTTPS encrypts the data being transmitted between a website and its users, providing added security and privacy. However, if not implemented correctly, it can cause issues such as mixed content warnings or broken pages. A technical SEO audit can help identify and correct these issues. Google has also stated that HTTPS is a ranking factor, so ensuring your site is secure can also positively impact your SEO. It's important to regularly check your HTTPS implementation for any errors or vulnerabilities to maintain a safe and secure website for your users.
Evaluating website speed and performance
Evaluating website speed and performance is an important step in an SEO audit. Slow loading times can greatly affect a website's user experience and can also lead to a decrease in search engine rankings. One of the most commonly used tools to evaluate website speed is Google's PageSpeed Insights. This tool analyzes a website's loading speed on both desktop and mobile devices and provides suggestions for improvement. It is also important to check a website's server response time, which can be done using tools like Pingdom or GTmetrix. Additionally, website performance can be improved by compressing images, minimizing HTML, CSS, and JavaScript files, and using a Content Delivery Network (CDN) to distribute website assets to different servers.
Conducting competitor benchmarking and keyword research for SEO optimization.
To improve your website's search engine optimization, it's important to conduct competitor benchmarking and keyword research. This involves identifying your main SEO competitors, analyzing their strategies, and finding new keyword opportunities. By understanding your competitors' strengths and weaknesses, you can adjust your own SEO strategy accordingly. Use tools like Semrush's Organic Research to identify competitors and their ranking for keywords. Evaluate factors such as domain authority, backlink data, and Alexa rank to assess their strength. This information can help you discover new content ideas and link building opportunities. By staying aware of the competitive landscape, you can continuously improve your SEO and drive more traffic to your website.