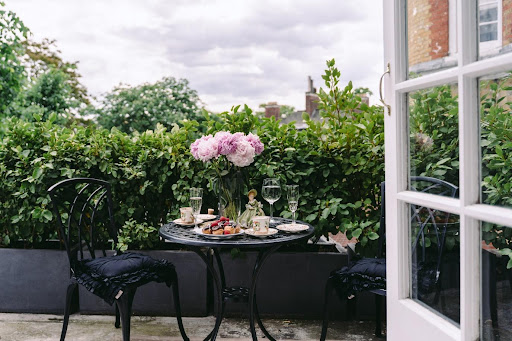 Gatlinburg – a town nestled in the heart of the mountains – is a premier holiday destination where adventure and relaxation meet. The natural beauty of the surroundings is matched only by the variety of activities and attractions it offers. Whether you want to explore the great outdoors, indulge in some shopping and dining, or relax and take in the sights and sounds, this destination has something for everyone. So why not pack your bags and discover this hidden gem for yourself?
Five Reasons to Plan a Trip to Gatlinburg
Unique Shop and Dine Experiences
Nothing defines a vacation quite like shopping and dining. It's a time to indulge in your favorite foods, try new things, and bring home a piece of your trip. Gatlinburg offers a shopping and dining experience like no other. The city is home to various unique shops and restaurants that cater to every taste and budget. The city's main street, Parkway, is lined with local art galleries, boutiques, and craft stores that offer a wide range of locally made products such as pottery, jewelry, and hand-crafted clothing.
When it comes to dining, whether you're in the mood for a casual meal or a fine dining experience, you'll find it in Gatlinburg. A visit to a Gatlinburg steakhouse is a must for any meat lover visiting the city. The chefs at these steakhouses take pride in sourcing the freshest, locally sourced ingredients and preparing them to perfection. From classic southern cuisine to international flavors, the city's restaurants offer something for everyone. The city is also home to various unique dining experiences, such as a dinner show, moonshine tastings, and a microbrewery.
Visit the Great Smoky Mountains National Park
Gatlinburg is located at the doorstep of the Great Smoky Mountains National Park, which offers stunning natural beauty, hiking trails, and wildlife viewing opportunities. The Great Smoky Mountains National Park is the most visited in the United States, and for a good reason. 
One of the park's highlights is the diverse range of hiking trails that vary in difficulty and length. Whether you're a seasoned hiker or a beginner, there's a trail for everyone. The park offers many options, from easy, paved walkways to strenuous backcountry trails. It also offers scenic drives that take you through the heart of the park, providing stunning views of the mountains, valleys, and rivers. With Gatlinburg as your base, you'll have easy access to the park and its many natural wonders, making it a perfect vacation destination for nature lovers.
Enjoy Local Festivals and Events
Gatlinburg, Tennessee, is a city that is always buzzing with activity and includes a calendar full of festivals and events. With its perfect blend of natural beauty and modern amenities, it's a place where you can indulge in various activities that cater to your interests. There's always something going on in Gatlinburg, from outdoor adventures to cultural events.
Gatlinburg hosts various festivals and events throughout the year that showcase the city's vibrant culture and rich history. Visitors can enjoy live music and delicious food and interact with locals while experiencing the culture of Gatlinburg. The city's festive atmosphere makes it a perfect vacation destination year-round.
Go for a Scenic Drive
One of the highlights of a vacation in Gatlinburg is the scenic drive through the Great Smoky Mountains. The city offers two popular scenic drives: "The Roaring Fork Motor Nature Trail" and "Newfound Gap Road." These drives allow visitors to immerse themselves in nature and experience some of the most stunning landscapes in the country.
The Roaring Fork Motor Nature Trail takes you on a five-mile journey through lush forests, past historic homes and mills, and alongside the Roaring Fork River. It takes you through the historic area of the national park and offers a glimpse of the historic cabins and homesteads that once dotted the land. 
The Newfound Gap Road offers spectacular views of the park from the Newfound Gap overlook. It is a 33-mile drive that starts in Gatlinburg and ends in Cherokee, North Carolina. The road winds through the heart of the Great Smoky Mountains, offering breathtaking views of the park's peaks, valleys, and waterfalls. Along the way, you'll pass through several overlooks and picnic areas, perfect for taking a break and enjoying the scenery.
Endless Opportunities for Affordable Fun
Gatlinburg is a vacation destination that offers a wide range of affordable fun for families. The city is home to many outdoor and family-friendly attractions that provide a bang for your buck. Whether looking for outdoor adventures, cultural experiences, or a fun-filled day out, Gatlinburg has something for everyone. The city offers a variety of options for families to bond and make memories that last a lifetime.
Families can explore the city's many parks, playgrounds, and recreational areas, where they can participate in various activities such as hiking, fishing, skiing, and zip lining. The city also offers many amusement parks and museums designed to entertain and educate kids. With so much to see and do, Gatlinburg will surely be a hit for kids and adults alike.
Versatile Accommodation Options
For those looking for a luxurious stay, Gatlinburg offers a range of high-end resorts and hotels that offer a wide range of amenities, such as spas, swimming pools, and on-site restaurants. These resorts and hotels are perfect for those looking for a relaxing getaway or a romantic retreat.
If you want a more rustic and natural experience, you can book cozy cabins and vacation rentals located in the heart of the beautiful Smokies. These cabins and vacation rentals offer a unique and authentic experience, allowing visitors to experience the beauty of the Great Smoky Mountains up close. Plus, you won't have to worry about breaking the bank as there are tons of budget-friendly lodging options across town that provide comfortable and clean accommodation at an affordable price.
The Bottom Line
Gatlinburg boasts breathtaking landscapes characterized by rolling hills and vast stretches of lush green trees. Whether you're taking a leisurely stroll or a challenging hike, the picturesque vistas will leave you in awe. The views are truly mesmerizing, making hiking and other outdoor activities all the more enjoyable. The natural beauty of Gatlinburg is a major draw for visitors and one of the reasons it's such a beloved vacation spot.