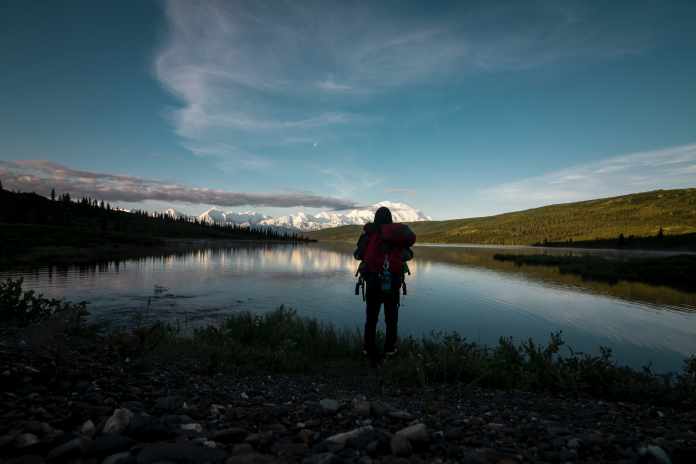 India is a land of fascinating and diverse cultures, religions, and customs. From the ancient temples to the vibrant festivals, India offers many things for its visitors to experience. If you are looking to travel somewhere new and exciting with an abundance of culture, we have compiled a list of popular things that travelers should do when they come to India.
Visit Temples
It's no surprise that India is a country with numerous religions and gods, given its rich religious history. They have served as a canvas for concepts, construction, and art throughout history. They are bustling, vibrant focal points of active devotion in rural areas or carved into mountains and caverns.
The ancient carvings of the Khajuraho temple in Madhya Pradesh will make you blush. Goddess Mahalakshmi's inspection of the Lord Jagannath temple in Orissa led to the creation of this delectable dish. Marvel at the colorful animals, gods, and monsters that decorate the Meenakshi Sundareshwar Temple in Tamil Nadu. Visit the Golden Temple in Amritsar, which is a gleaming light of religious tolerance and spiritual freedom.
There are many interesting places to visit in India and wildlife is the most popular. India is home to a diverse range of animals, but its cats receive the most media coverage. The country has five big cats, including Bengal tigers, Asiatic lions, snow leopards, clouded leopards, and Indian leopards. If you go to the right areas, the chances of seeing them are quite good.
Bandhavgarh, Ranthambore, Kanha, Pench, Satpura, and Corbett are among the finest national parks for viewing tigers. Although there are plenty of tigers in the Sunderbans, they can be challenging to spot.
Leopards can be found in almost every part of India, from the southernmost regions to the northern extremities. You may see them on the outskirts of Mumbai, where they rummage through trash heaps on the city's outskirts.
The snow leopard is found in the Indian Himalayas in Ladakh. In the winter, when they leave the mountains in search of food, you'll have a better chance of seeing them. They appear to be especially fond of the local bharal and blue sheep.
The clouded leopard is a distant relative of the leopard that lives in the Himalayas ' foothills. Despite its name, it is not particularly close to leopards. The cheetah is one of the most remarkable cats in the animal kingdom. They are a mix of small and big cats that evolved separately for millions of years before meeting each other. The snow leopard is found in the Kanchenjunga Biosphere Reserve in Sikkim, one of the most significant locations to see them.
Finally, in Gujarat State, seek out the world's last Asiatic lions. They're smaller and shaggier than their African relatives, and they can only be found in the SasanGir National Park.
Trekking
The Himalayas is more than just a place of ancient pilgrimages and holy sites for Indians.
The western ranges, from Kashmir to Nanda Devi, are home to a rich diversity of communities and views. Sikkim has enormous butterflies and orchid-covered forests in the east, while Arunachal Pradesh is the last wild frontiers in the Himalayas.
The Markha Valley and Hemis Festival trek is one of the most popular in Ladakh, providing beautiful mountain scenery, the country's biggest monastery, and a chance to see snow leopards. The monastery circuit in Sikkim is a land of spectacular beauty, lovely monasteries, and hundreds of butterflies, birds, and uncommon plants.
A journey through the pine, conifer, and rhododendron woods leads to a ridge that forms a natural barrier with Nepal and into Singalila National Park after crossing Darjeeling's wonderfully manicured tea plantations.
Take Adventures in Rails
In India, the rail system is more than just a method to go from place to place; it's an adventure in and of itself. Each carriage is a little India – loud, disorderly, friendly, and colorful. Choose a sleeper and travel at the rumbling speed of an ancient train for a lifetime. One day is enough to experience life.
Each rail journey is as unique as the nation itself. The journey between Jodphur and Jaisalmer takes you past forts and ancient cities. At the same time, the Toy Train from Kolkata to Darjeeling zig-zags across the mountains, passing tea plantations before reaching spectacular views of the Himalayas.
Take the Cardamom Route from Madurai to Bodinayakkanur, and you'll see patches of cotton, mango, pepper, coffee, and tea in the nearby areas.
Consider taking the Grand Truck Express from New Delhi to Chennai for a genuinely unforgettable Indian rail journey. It covers 2,186 kilometers and is one of India's longest railway journeys.
Feel the Inner Peace
India is a spiritual marketplace with numerous religions, religious ideas, and traditions. You may get your toes wet while watching daily ceremonies at the Ghats in Varanasi or by the still waters in front of the Golden Temple in Amritsar.
You may also plunge into the maelstrom of Kumbha Mela, a bacchanalian pageant of ritual washing, naked sadhus, dazzling lights, and spiritual purification held every three years at a designated sacred river.
Stay at a rural ashram and get even deeper into the experience. Or go a step further by staying in one of India's Hindu Ashrams, faith-based guest houses, where food is also provided with spiritual guidance.
Pondicherry, which includes Auroville, is a spiritual capital; Rishikesh, located to the north of Delhi at the base of the Himalayans, is another. Rishikesh is a holy city packed with temples, colorful characters, and ashrams, all of which are located where the sacred Ganges ends its 272-kilometer trek to escape the Himalayas.
Conclusion
If you're looking for a different experience, check out these things to do in India as a traveler. -The Taj Mahal is one of the most iconic buildings on Earth, and it's also worth visiting if you want some great photos. -India has over 1 billion people, so you'll never run out of new experiences to explore! We hope to help serve as an invaluable resource when deciding what type of trip to take next time around! If this sounds like your cup of tea, then keep reading our blog post for more helpful information about traveling through India with ease.