This position is for a sexual partner to service a nomadic girl.
The role entails working as one half of a partnership to achieve orgasms on a regular basis, which can be achieved through reaching performance targets. Candidates must be willing to travel to the required destinations of their employer's choice. Employees who frequently fail to reach performance targets will unfortunately be terminated. Working hours are flexible, but someone working for me should be available to work at all times.
Applicants should be aware that although this is a voluntary position, benefits include opportunities to travel, flexibility, job satisfaction and the potential for free part-time accommodation based upon performance. Must be good at working with others as well as part of a team.
The right candidate should be able to work with their hands and/or possess excellent oral presentation skills. Personality is preferred but candidates without a personality will be considered. No experience is required but the right candidate should have a willingness to learn about the role and an eagerness to listen to instruction. This job can be carried out in any language though non-native speakers of English will be given preference.
Employees will be prohibited from calling or texting during working hours, and also from calling or texting their employer about non-work related matters.
Requirements:
– Must be STI free.
– Must have a clean sexual history.
– Must be available to carry out work at any time.
– Must be highly skilled in this field.
– Must travel
Please note: This position is a temporary position and employees can be terminated at any time without notice. There is no minimum contract, but those who meet performance targets are more likely to be kept on in this role. Previous holders of this position are not eligible for reapplication.
Employees who fall in love with or develop emotional feelings towards their employer will be terminated immediately.
How to apply:
Those still interested in applying or have questions about this position should leave their comments in the section below. Applicants should submit a 2 page CV including a head shot (of your face) and a cover letter if selected. Applicants who pass the first stages of screening will be invited to an interview.
Those applying with photos of their genitals will be rejected (by every girl they ever meet.)
Thank you for your consideration.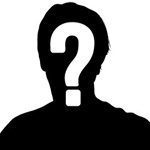 About the Author: Anonymous Guest Poster

This post has been provided to TravelSexLife in the confidence that we wouldn't reveal the name of the poster. If you're interested in guest posting anonymously please get in contact.