As you finish high school, one of the significant decisions you face is whether to continue your education and enroll in college. This decision goes hand in hand with the seemingly daunting task of college planning, which involves considering factors like selecting the right college, understanding and applying for financial aid, choosing your course, and preparing for student life. The road to higher education can be less overwhelming with the right planning and guidance. In this article, we explore comprehensive tips that can help you map your path toward a successful college experience.
Choosing the Right College
Choosing the right college is a significant step in your higher education journey. This decision involves considering multiple factors such as the location of the college, available courses and programs, cost, faculty, and campus culture, among others. It's essential to conduct thorough research to compare and contrast different colleges and what they offer. Visit college websites, consult college counselors, and talk to current students or alumni to get firsthand information about the institution.
For those aspiring to undertake unique and specialized courses like a women's health Nurse Practitioner programs, it's crucial to consider colleges that offer these programs with a reputation for excellence in these areas of study. By analyzing these factors critically, you're more likely to arrive at a choice where you'll thrive academically and socially.
Moreover, consider what you want from your college experience. From academic rigor and sporting opportunities to study abroad programs and volunteer organizations, the greatest college for you should align with your interests, strengths, and future career aspirations.
Understanding and Applying for Financial Aid
College education involves costs such as tuition, accommodation, textbooks, meals, and transportation, among others. Understanding and navigating the financial aid process can greatly ease the burden of these costs. Start by filling out the Free Application for Federal Student Aid (FAFSA). This application determines your eligibility for financial aid, including loans, grants, work-study programs, and some forms of scholarships.
Search for scholarships at your prospective schools and outside sources. Scholarships don't need to be repaid and can significantly reduce the cost of your college education. Additionally, consider work-study programs offered by your college as they provide part-time job opportunities to earn money and gain career experience while studying.
When considering loans, it's important to understand their terms, interest rates, and repayment timelines. Make sure to borrow only what you need and explore other avenues of aid before resorting to loans. Approaching a college planning expert can help in formulating a financial strategy to fund your education.
Preparing for College Life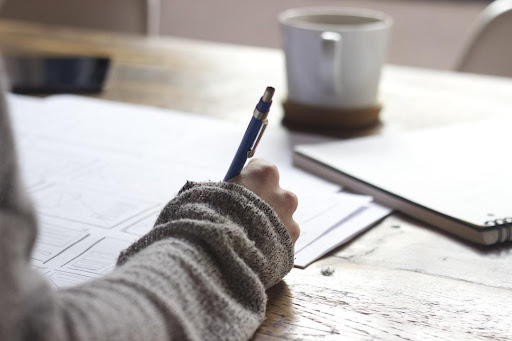 Starting college is a significant transition involving new responsibilities and experiences. Prepare for the shift from high school to college by enhancing your time management and study skills, understanding your course syllabus, and setting academic goals. You also want to orient yourself with the college's resources, including libraries, study spaces, counseling services, and career development centers.
Part of college life involves meeting new people and building relationships. Engage in social activities, join clubs or organizations that interest you, and familiarize yourself with your peers and college staff. These networks can enrich your college experience and provide support throughout your journey.
Looking after your physical and mental health is also instrumental to your success in college. Maintain a balanced diet, engage in fitness activities, get adequate sleep, avoid overreliance on stimulants like coffee to stay awake, and seek help when you feel stressed or overwhelmed.
Making the Most of Your College Experience
College offers a transformative experience filled with numerous opportunities. Make the most of your college years by actively participating in academic and co-curricular activities. This involves studying effectively, attending your classes, participating in group discussions, asking questions, and seeking help to improve your understanding and performance in assignments and tests.
You can broaden your horizons by undertaking internships or study abroad programs, participating in community service, or joining student clubs that align with your interests. These experiences can enhance your skills, enable you to make connections, and provide a sense of fulfillment.
Above all, take care of yourself and seek balance during your college years. Yes, college is often challenging, but it should also be a time of exploration and fun. Whether you sleep for 12 hours, or stay up the entire night with coffee capsules, ensure to create time for relaxation, hobbies, friends, and self-reflection. Striking a balance between work and play can make college a more rewarding experience.
Altogether, successful college planning requires careful consideration, preparation, and the courage to seize the opportunities that arise. With these tips, you can chart a course toward a fruitful college experience. Remember, the path to and through college is a journey filled with growth and learning, both academically and personally.