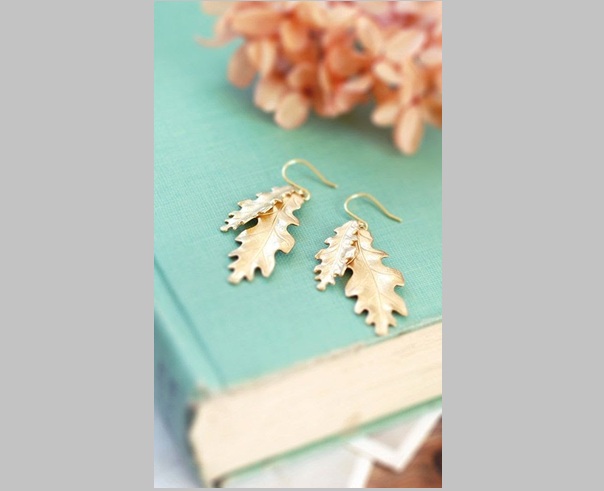 Summer is just around the corner which is one of the best times of the year for traveling. Are you a jewelry blogger looking for new ideas to take your blog up a notch? Or are you a jewelry artist/ beader in search of innovations to develop the most unique designs?
Traveling is going to open your eyes to a set of new ideas. It will help you discover the latest trends from all parts of the world. Plus, it is a great technique to expand your horizons. So here is a list of all the best jewelry-related destinations from the best places we have visited so far. In this travel guide, we will share some of the most spectacular places we have visited and fallen in love with.
7 Best Destinations for Jewelry Artists/Beaders/Bloggers
London, UK
London is an attractive tourist destination because of all the famous landmarks situated here for example the modern London Eye, the historic Tower of London, Big Ben, and not to mention, Buckingham Palace.
The capital of the UK has its charm with its bright cheer, and festive vibes, especially during the holiday season. For your journey to London, you will need an empty jewelry box because we are about to take you to New Bond Street, a destination filled with several luxury jewelry stores.
Harrods and Liberty of London are some of the places you might want to visit for their magnificent jewelry designs. We guarantee that you will get all the ideas from these two stores alone, but if you are looking for a wider range of designs, we suggest visiting the jewelry room located in the Victoria & Albert Museum.
You are going to find some of the most comprehensive jewelry collections here, and as a jewelry enthusiast, you will probably browse their intricate designs for hours!
Read more on Guide to Proposing Abroad.
Rome, Italy
Rome, another historic tourist attraction is a popular travel destination. And for good reason! You will find tourists from all parts of the world gathered here to delve into Italian cuisine, soaking in the historic city's mild climate. Tourists are usually flocked at the tourist destinations of Rome. But as a jewelry artist, we are not going to get caught up in the historic destinations of Rome.
Instead, we are going to dig into the two most legendary contemporary jewelry brands of Italy. Make sure you have got empty jewelry pouches with you because you are going to be amazed by avant-garde designs from Bernard Delletrez when you visit his Roma boutique for the first time! we guarantee that you will fall in love with his daughter, Delfina Delettrez's minimalist modern jewelry designs.
Another one of our most favorite jewelry stores in Rome is the Italian jewelry house of Bulgari. The iconic jewelry store is located at Via Dei Condotti right across from the 18th Century Baroque Spanish steps built by Audrey Hepburn.
Bali Island, Indonesia
Who does not like the island vibe? If you relate to this then Bali should be one of the top destinations on your extensive list of exotic destinations. The island is a different vibe with its calming, sacred liveliness! Bali offers creative vegan cuisine that is guaranteed to abundantly impress your palette, leaving you craving more.
Bali is famous for several reasons, apart from its exotic vegan cuisine. It has made it to the top tier of famous jewelry destinations on travel destination lists created by jewelry enthusiasts. The island offers a range of fine jewelry designs and a few of the top recognizable jewelry designers belong to this Indonesian Island.
The Bulgari Resort Bali is just a few steps from the Indian ocean, giving you a taste of salty air while you set out to explore the luxurious jewelry designs on the island. Indonesia is full of exotic jewelry stores giving a vibe of extravagance.
Vommuli Island, Maldives
If you have been dying to dive into an ocean the same color as paraiba tourmaline jewels, then you would not want to miss the Vommuli Island. Maldives Islands are one of the best travel destinations if you are a fan of tropical climate and love to explore the coast wearing a pair of flip flops!
Just a suggestion but you should not forget to pack your favorite precious gemstone jewels in your unique jewelry case. Do not forget to capture millions of snaps because we guarantee that you are going to look back at these and soak in the picturesque scenery of the Maldives.
One of the famous unique jewelry destinations of Vommuli island of the Maldives includes IVAR. According to the jewelry designer of IVAR, each of their jewelry designs incorporates the traditional Indian craftsmanship. However, since each piece has been set in different ways, they have got more of a contemporary aesthetic to their appearance.
Dubai
If you really want to explore gold jewelry, then the best place to visit is Dubai. With a number of luxury shopping sites, Dubai is not just well known for the famous Burj Khalifa! In fact, it is quite famous among jewelry designers for the exotic designs offered by Gold Souk which is a famous jewelry store that houses a wide range of gold jewelry.
Dubai is filled with several retailers specialized in jewelry especially gold jewels. Plus, each gold jewelry store has to meet certain requirements on the purity of gold and metal sold which means any piece you pick up is highly likely to be authentic.
Other jewelry stores that you would not want to miss include Damas, Liali Jewerly, and not to mention, Tiaba.
Paris, France
How could we miss Paris while speaking of famous jewelry destinations? Thousands of people visit the famous city for the famous Eiffel Tower. It is certainly a great destination to capture some of the best memories.
Paris is one of the cities that reminds you of the scenes from movies where couples go jewelry shopping! Some of the most famous fashion labels in the world are going to be found in this famous city. This includes Chanel and Louis Vuitton. Quite unsurprisingly, you are also going to find high-end jewelry stores in the streets of Paris.
Looking for trendy and quirky pieces? Then you should not miss the 3rd Arrondissement. Do not forget Saint-Germain-des- Prés and Canal Saint-Martin either, if you are in search of the best jewels.
Explore the ancient flea markets of Paris too if you really want to dive into a unique shopping vibe that is not only full of personality, but also fascinating!
Jaipur, India
India is another famous destination known for its unique and colorful jewelry pieces. If you also want to grab some of the most vibrant pieces that catch your eye from afar, then a trip to Jaipur India is certainly worth it!
Jaipur is the place where you will come across some of the most stylish, unexpected pieces traditional pieces, some of which date back to the 1700s. Do not forget to explore the Gem Palace where you will find craftsmen and craftswomen polishing, cutting, and soldering their beautiful creations. 000 are Teatro Dhora, Satayam at the City Palace complex, and the Trunks Company.
Surat is also known as a diamond city in India. If you are a diamond lover, you should consider buying diamond from Surat as it is cheap & high quality diamonds. Check out diamond shopping guide here.
Conclusion:
The world is full of famous jewelry destinations that you could explore. Here is only a small number of these, but you could find many others across the globe. It is up to you to sift through these destinations and explore the unique designs.