When you search for tropical places to visit, most people auto-translate it, expensive places to visit. However, this is not the case. There are many tropical lands in the world that won't make a hole in your pocket. The horizons made of the water and sunshine, widespread seas, lush green surrounding, and heavenly vibes altogether make the tropical lands. Tropical places can be the best vacation ideas for anyone. Your wanderlust for tropical places can be fulfilled without breaking your bank. Here are some affordable tropical places you can visit without thinking about your wallet.
Tropical destinations offer fantastic getaways, but if you're considering theme park adventures and thinking about visiting Orlando, it's essential to find comfortable accommodations. The Westgate Palace Hotel is one of many attractive lodging options available, ensuring an unforgettable experience for the entire family. Learn more about this property and other excellent places to stay near world-famous attractions. With the perfect accommodation, you can truly make the most of your vacation in the Sunshine State.
List Of The Cheap Yet Exhilarating Tropical Places To Explore
Traveling and budgeting can both be managed together when you make well-informed decisions about the destinations. This post lists some of the best destinations for your ideal vacation to help you with the best tropical places to visit. Let's check it out!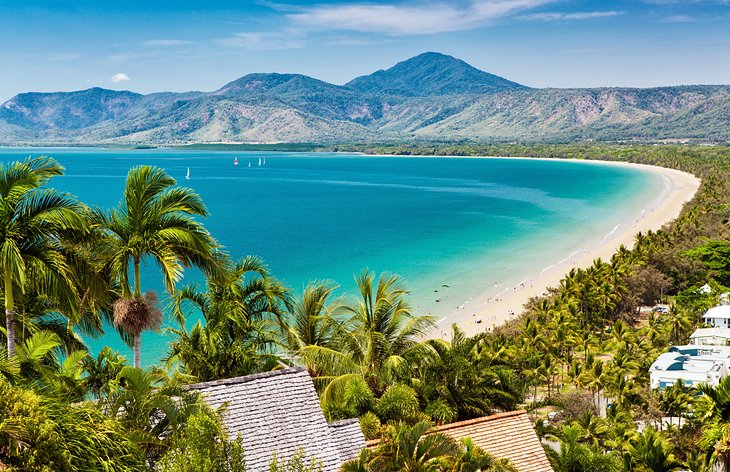 1: Maldives
As long as your eyes can reach, they will only be watching the heavenly beauty of the Maldives beaches. You can easily see the sunshine kissing the sparkling water at the other end. Besides, the extravagant Asian beach can give you a never like before experience with its eye-capturing visual appeal. While tanning on the beachside, waves can tickle your feet. Give your ears to the whispering wind, and they will tell you thousands of stories about the place. When your wallet is covered, you can enjoy the offerings of the place with the utmost peace.
2: Riviera Maya, Mexico
If your wanderlust gets attracted by a vivid culture that has some amazing food and exotic beaches, Riviera Maya (Mexico) is your single stop designation. Besides, it is also one of the most craved resort destinations lying in the vicinity of the Yucatán peninsula and the Caribbean coast. Despite all the luxuries, you don't need to pay the sky-scraping prices for your trip, thanks to the affordable prices of the food, drinks, beaches, and everything. Without giving a second thought, you can plan your visit here and live the euphoria of the place.
3: Kaua'i, Hawaii
Kaua'i, Hawaii, is a traveler's paradise for so many reasons. It has a vastly expanded rainforest with diverse flora. You can hear the voice of the sprinting waterfalls from the lush coastal peaks. The place offers a picture-perfect landscape with so many pleasant visual surprises that will leave you awe-struck. Though the place is rainy, tourist areas have diverse climates, and some of them tend to be dried as well. Besides, the place has a prosperous eco-system that can give the richest travel experience.
4: St. Barts, The Caribbean
Caribbean beaches and their tropical beauty have gained immense popularity among the travel zealots, and for some good reasons. The place has a great influence on French culture, so you can expect some magnificent villas alongside the mesmerizing beaches. You can wend your way with nature or meditate in the tranquility of the place.
5: Dominican Republic
It is a hypnotic Island in the Caribbean sea that has charmed its visitors for decades with its outstanding beauty and cost-effectiveness. Its clement weather and sunny beaches can help you to make the most out of your travel experience without needing to spend a bundle on it. When you save on your stay and food, you can enjoy the adventurous activities offered by the place. Besides, you may also find the resorts that cover all of your stay needs so that you can set your plans according to your calendar. You may also explore the places in the vicinity of the Dominican Republic at the best prices.
6: Pulau Tioman Island, Malaysia
Pulau Tioman Island is one of the best tropical places to visit if you want to enjoy a pocket-friendly vacation in a tropical region. From some mouth-watering cuisines to the extravagant resorts, all you can get at the cheapest rates as compared to the beautiful sights of the world. Many people make their plans only because it is cheaper. However, you won't be disappointed when it comes to experiencing the beautiful sights and amazing food. Besides, you can extend your stay-time when everything is so affordable.
7: Zanzibar, Tanzania
Zanzibar is an awesome place in East Africa, where you can see an entirely new culture in the lap of the rich tropical establishments. The sand beaches are great for all your fun and frolics. Besides, the place offers a warm welcome to the tourists with their exciting cuisines and rich cultural diversity. Besides, you can cherish the eye-capturing sun-sets for your life because they are as splendid as their nearby areas. Also, the place has its historical importance. If you want to explore beyond nature, you can hire a guide who will demonstrate the history and culture of the place. All you can experience at cheaper rates as compared to many tropical lands.
8: Honduras
Honduras is blessed and cursed with nature. Its enticing natural beauty can steal anyone's heart. However, the frequent natural calamities in 2020 have devastated this place. To recover from this loss, Honduras is striving to retain its visitors with lucrative travel packers and offers. If you want to live the euphoria of natural beauty and that too at cheaper rates, Honduras tropical beauty is ready to hug you with both arms wide open. If you fell in love with the place, stay here for an extended period without worrying about your money.
9: Thailand
Thailand is known for its rejuvenating beach vibes, rich ancient culture, and great hospitality. Its tropical landscapes are accessible at the best affordable rates once you reach here. Koh Samui and Phuket are some of the most preferred traveler's destinations in Thailand. Besides, if you like the excitement of the Jungle safari, then Chiang Mai is your place. Its amazing beach views, lip-smacking food, and lavish resorts are available at cheaper rates.
Final Words!
Why waste your money on some exotic places when you can get everything at affordable rates at the best tropical places to visit. Whatever place you choose to visit, let's go ahead and plan your trip in advance. To find the best place to stay, check out every option with Cozycozy. This post has covered you with the list of these places where you can lose or find yourself. Stay connected for more awesome posts.