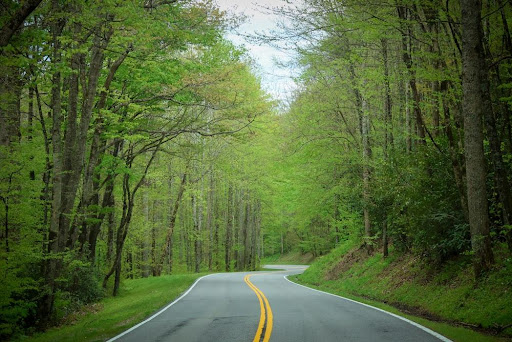 Nestled in the heart of Tennessee, Pigeon Forge is a jewel of the Smoky Mountains, attracting approximately 10 million visitors annually. The blend of natural beauty and Southern charm makes it an ideal retreat from the hustle and bustle of everyday life.
With so many attractions ranging from scenic parks to entertaining shows, there's something for everyone. If you're contemplating a trip to this serene location, this guide outlines various activities and experiences to ensure maximum relaxation. Dive in and prepare for the ultimate escape!
1. Dollywood
Created by the famous singer Dolly Parton, the park is a tribute to the rich heritage of the South. It's more than just rides; Dollywood is a window into Southern traditions and arts. Besides its various rides, the park showcases live music, dance, and crafts that tell the region's story.
Another special thing about Dollywood is its seasonal events. Throughout the year, visitors can experience different festivals that celebrate various aspects of Southern life.
2. Serene Accommodation
Pigeon Forge is known for its breathtaking natural scenery. The lush forests, rolling hills, and tranquil streams make it a must-visit for nature enthusiasts. A cabin is one of the best ways to experience this landscape firsthand.
Not only do these cabins offer a close connection to the outdoors, but they also ensure comfort with their up-to-date facilities. From comfortable bedding to fully-equipped kitchens, these cabins are designed to make your stay as pleasant as possible.
For those who wish for an added touch of luxury, numerous Pigeon Forge cabins with pool access are available. Having a pool steps away from your cabin is a treat, especially after a day of exploring. If your accommodation is not comfortable, chances are your trip won't be either. So, choose wisely!
3. The Great Smoky Mountains National Park
The Great Smoky Mountains National Park in Tennessee is a favorite destination for many. It's not surprising that it's the most visited national park in the U.S. The park has a wide range of activities for visitors.
There are numerous trails for hikers, each varying in difficulty. These trails often lead to beautiful spots where you can see animals in their natural habitat. If you're not into hiking, just looking at the mountains from a distance is calming. The sight of peaks, often surrounded by fog, is something special.
If you're someone who loves to know more about places, there are guided tours. These tours give insights into the area's plants, animals, and even its past.
4. The Old Mill
In the heart of Pigeon Forge stands The Old Mill, a landmark that has been around since 1830. It's more than just a historical site. The Old Mill continues to function as a gristmill even today. Visitors can watch the milling process, gaining insight into how things worked in the past.
This connection to history is further enhanced by the surrounding area. Right next to the mill, you'll find a series of small shops selling unique items, many of which are handcrafted. If you get hungry, there are places to eat that offer delicious meals.
5. Live Entertainment
One of the highlights of Pigeon Forge is its vibrant live entertainment scene. If you're a fan of music, especially country tunes, you're in for a treat. There are multiple venues hosting musicians that will get your feet tapping.
There are also performances that feature magicians, comedians, and other entertainers. The Southern influence is evident in most of these shows, giving visitors a taste of local culture and traditions.
Two popular places to catch these acts are the Smoky Mountain Opry and the Comedy Barn Theater. Both venues offer a mix of performances, ensuring there's something for everyone.
6. Museums and Attractions
Pigeon Forge has a lot to offer to those who like to mix fun with knowledge. The town has a selection of museums that cater to different interests. For instance, if you're curious about maritime history, the Titanic Museum Attraction is the place to be. It tells the story of the famous ship, its passengers, and its journey.
On the other hand, the Alcatraz East Crime Museum takes you into the world of detectives, criminals, and the justice system. Visitors can learn about famous cases, see artifacts, and understand how law enforcement works.
The best part is these museums are not just about reading and looking. They are interactive, which means you can participate in activities and feel a part of the story.
7. Outdoor Adventures
Pigeon Forge isn't just about history and shows; it's also a hotspot for outdoor enthusiasts. The town's location, right at the doorstep of the Smoky Mountains, offers a variety of outdoor activities.
If you're into water sports, the local rivers are ideal for rafting and fishing. Those who prefer land-based activities can try zip-lining, horseback riding, or even mountain biking on designated trails. Families can enjoy mini-golf courses and go-kart tracks scattered around town.
And if you just want a quiet day out, there are numerous parks where you can have a picnic, play games, or simply bask in the beauty of nature.
Conclusion
Pigeon Forge, nestled in Tennessee, is a haven for travelers seeking diverse experiences. From the historical allure of The Old Mill to the vibrant energy of live shows, there's something for everyone.
Nature lovers can explore the majestic Smoky Mountains, while history buffs can explore intriguing museums. And, of course, the Southern cuisine is a treat not to be missed. Pigeon Forge promises an unforgettable journey filled with culture, entertainment, and relaxation.