African dresses designs are entirely different from the rest of the world. However, fashion enthusiasts are adding this newness to their dressing ideas and their wardrobes as well. If you like experimenting with the dressing ideas, African dress designs can be your new quest. You can get them for all your events, such as parties or other formal occasions. These dresses are highly applauded for their exceptional comfort and craftsmanship. You can simply choose your style and get it ordered online. Choose from the most comprehensive range of African dresses designs and give your wardrobe a new feel. Let's take a tour!
Types Of The African Dresses
So excited to explore the best dresses of the African countries. African dresses are very colourful and enticing. However, one thing is common in all. They represent their diversity, culture and community. Below are some of the main dresses from the African continent:
1: Dashiki
Dashiki is an item of popular African clothing usually worn in the western section of the continent. It is the most common attire in Kenya, Tanzania, and Somalia. Besides, it is available in formal and informal varieties and can cover half of the body from the top. They have a loose fit and are brightly coloured. Dashikis are often V-necked. Furthermore, the neck and sleeve lines have excellent embroidery work.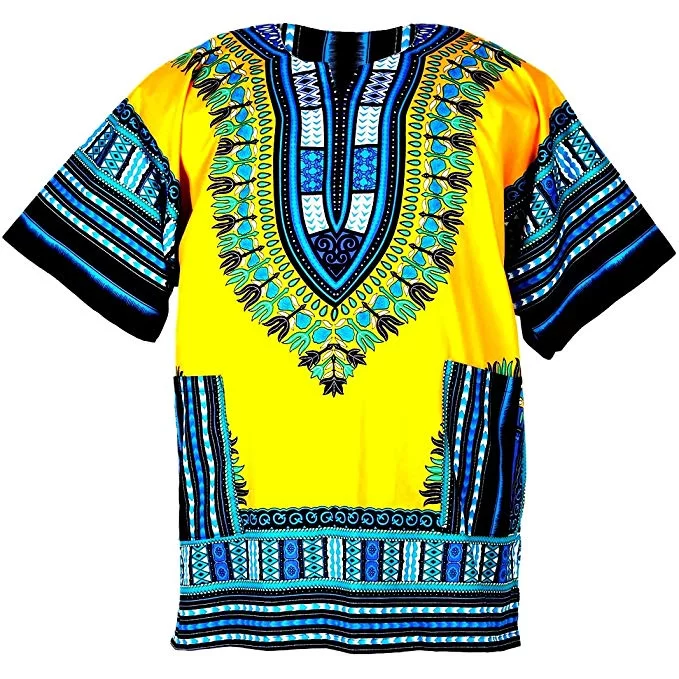 In many parts of Africa, they are worn in various situations ranging from casual to formal. Furthermore, if you can find a suitable item of clothing that may be worn for a variety of occasions. For instance, if you want them for a wedding, you can easily have them customised. In contrast to wedding attire, if you want it for a funeral, it will have its own set of qualities and colours. These dresses become very popular in the American market during the Black Power moment to end racial discrimination.
2: Yoruba
The Yoruba have distinct clothing styles that set them apart from other cultures. They wear Aso ibile, which are traditional clothing that comes in a variety of styles and colours. Both males and females have distinct personalities; hence it is unusual for a guy to wear a costume like a lady and vice versa. Only handwoven garments of these African dresses designs were accessible before the arrival of the Europeans in Yoruba territory.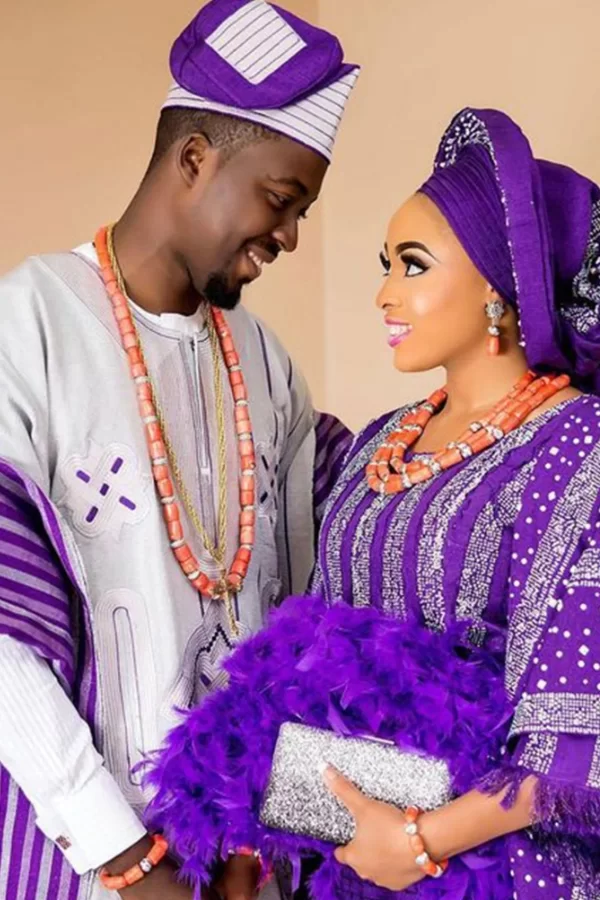 Ibante, a piece of thick handwoven cloth, was first used by the Yoruba. Males and females only wear it to cover their private regions. Ibante is fashioned from a tarpaulin-like material known as kijipa. It's relatively thick and can take a lot of punishment. Later on, individuals began to wear a regular aso-oke fabric. Because of their connections with other cultures through various routes, the Yoruba wear various attire in the modern age.
3: Kaba
Kaba is one of the most prominent African dresses designs that are primarily worn in Ghana and other western African countries that fall in its vicinity. You can choose from a wide range of colours and designs. Besides, you can wear them in several special events and occasions, be it Christian gatherings or the funerals of friends or family members.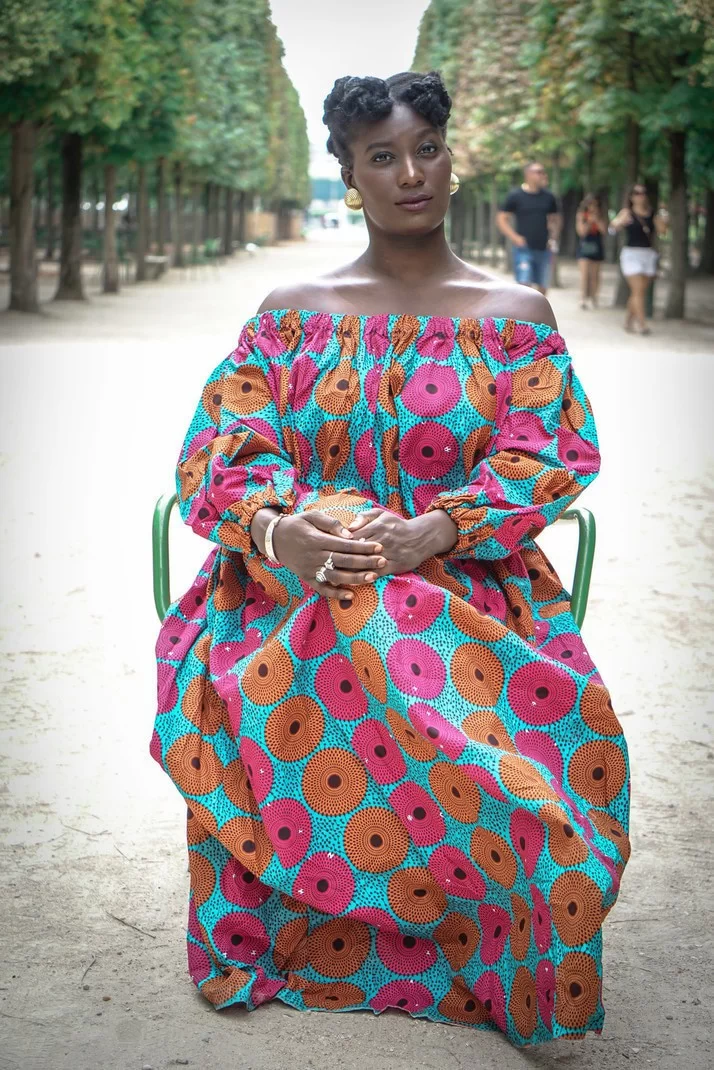 Kaba is a prominent women's clothing style. The term refers to a type of outerwear that runs from the base of the neck to the waist. It is not, however, worn alone. Depending on the quality, it's accompanied by a two-meter-long piece of textile known as a wax print or java print. Asetam is a garment that is wrapped around the waist and ends at the ankles. Only after the nguso, a two-yard strip of cloth is draped around the ensemble, is it complete. The nguso is a multipurpose item you can wear as headgear or use to tie an infant to one's back.
4: Kente
When you hold a piece of kente cloth between your fingers, the brilliant, vibrant colours of yellow, red, blue, and green are typically the first thing you notice. On the front and back of the cloth, you may observe multiple rows of identical patterns. This indicates the hand weaving of the cloth on a wooden loom.
You could even be able to find it from the online stores to give your wardrobe a diverse collection. Instagram is full of such pages when people from different ethnicity live the life and wear the dresses of different cultures. Furthermore, fans highly appreciate this generous gesture of these influences.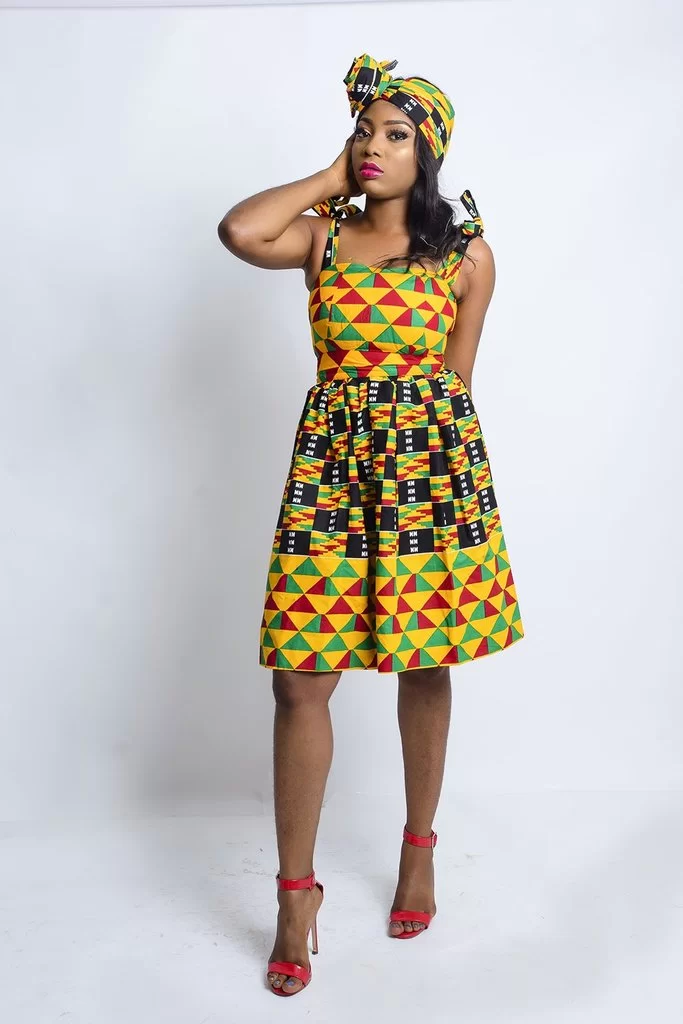 Kente fabric has a centuries-old textile tradition in Ghana. The cloth has come to symbolise cultural links from West Africa across the diaspora. However, history tells that the first kente technique is an inspiration from a spider constructing a complicated web. The Asante people have a cultural legacy of weaving Kente cloth. It was formerly used only to outfit monarchs and their courts.
5: Boubou
The boubou is a traditional Senegalese robe that men and women throughout West Africa wear. Besides, it is also popular in West African diaspora populations in Europe and the United States. The boubou is normally 150 cm broad and varies in length because it only uses a single piece of fabric. The grand boubou, the most refined version, usually uses a length of fabric that is 300 cm long and reaches to the ankles.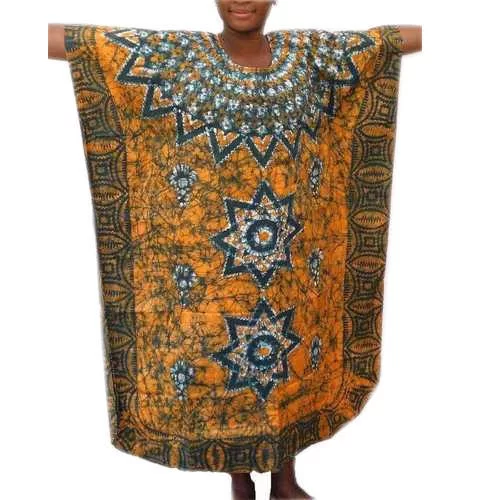 Traditionally, the tailors make boubou by folding the fabric in half, fashioning a neck opening. Next, they sew the sides halfway up to create flowing sleeves. The neck of a woman is big and rounded. Men, on the other hand, have a lengthy V-shape with a big five-sided pocket that cuts off the tip of the neck. When stiffly starched and draped over the body, the boubou gives the wearer an exquisite appearance. Embroidery is one of the incredible skills that tailors who specialize in manufacturing boubous invest their time in.
Takeaway!
Reading this post until the end can help you to know about some of the predominant African dresses designs. If you are a fashionista who like to have dresses from different style and culture, then you can pick one from this list of your choice. To get more posts on fashion, dressing, and lifestyle, you can navigate through our blog section.