As Halloween nears, we're celebrating and planning what should I be for Halloween? with the best creepy accessories to top off our fancy dress costume. With the little ones eagerly planning their trick or treat routes and your friends adding the finishing touches to their DIY Halloween party dresses, it's time to up the ante and picks up a few Halloween-inspired items.
Even just a single well-chosen accessory, such as a pointy witch hat, a bat cape, vampire fangs, or Halloween face paint, will prove effective and keep the costs down. Or if you fancy something a little bit different, we reckon we can help you find the perfect outfit for the occasion; from horror movie characters to twisted fairytale favorites, we've got it all. Keeping kids safe this season is every parent's concern. So here are some.
Fancy Dresses Ideas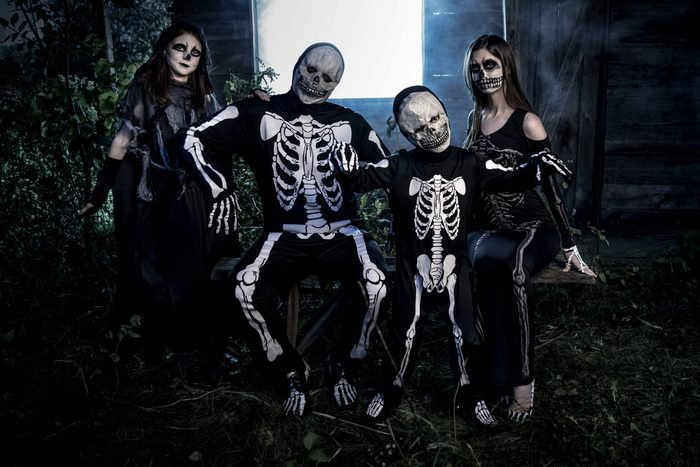 1: Fancy Dress for Girls
For little girls, friendly pumpkins, cats, and witches work well. As they get older, they accessorize costumes with wigs, make-up, and accessories to make them freakier. For the very young, a simple tutu will make them feel part of the dressing-up fun. Devils and lady vampire costumes are great for older girls.
2: Fancy Dress for Boys
For toddlers and little ones, costumes that are easy to move around in, which aren't too terrifying and don't have too many elements are perfect. Think skeleton suits or vampire costumes for younger boys, or even something familiar yet unrelated to Halloween, such as a Pirate. Picking the characters from the Hollywood movies and their get-ups can be altogether scarier. Perhaps they want to dress as a particular character. There are many characters from Hollywood that can be their first preference in Halloween.
3: Teenage Fancy Dress
At this age, girls are always curious about "what should I be for Halloween?". Their friends can probably stand a bit more spooking, so costumes for the boys are more likely to include creepy masks and gloves. Meanwhile, the girls want to look good in a teen witch, teen devil, and zombie pop star looks, paired with lots of make-up and hairspray for wigs.
4: Women's Fancy Dress
It's time to let your imagination run wild. Adult fancy dress means getting completely into the spirit, and consequently, the costumes have more detail to them. There is a load of different witch looks to choose from, from the pretty to the pretty ugly, depending on your preference! There are plenty of ghostly-bride looks on offer, as well as devils and Vampires.
5: Men's Fancy Dress
This is where things can get really ugly. For the suave, a classic vampire look will suit nicely. For those who like their mayhem a little more monstrous, creatures such as yetis and werewolves are ideal. You may try to be a ghost groom to match the bride. For a lighter touch, try a giant pumpkin, or a giant human skull spider.
Growing up is not always fun. We are always worried about the question, What should I be for Halloween? What should my kid be for Halloween? We are responsible for so many things when we are on our own that sometimes we feel overwhelmed. But whoever said there is no way to act like a crazy child on random occasions. Well, no one except for your kids, that is. Halloween is one of these special occasions. This is an incredible time of bliss and fun, and everyone, regardless of their age, is allowed to dress and act as they please. It is the best way to have a blast and get away from the stress and the routines that make life as an adult difficult sometimes.
Theme for Halloween
1: Zombie theme
This is the most common theme of the day and probably the easiest. You can't scare you as much as a blood-sucking zombie. Just decorate your old and sturdy clothes. It doesn't take long to turn your home into a zombie resident. Just leave a blood-stained hand mark on the wall, and the bloodstain on your red plastic cutlery, clothes, and furniture will be magical. Have everyone in the party walk around like a zombie. Collect props for parts of the body such as fingers and eyes from the market. Make sure you leave a bloody exclamation mark in the washroom.
2: Count Dracula
If you want your party to be a little more sophisticated, this theme is perfect. This theme is primarily focused on the personal look, so it doesn't matter if you keep the decoration of the venue simple. The dress code is clearly a combination of black, white, and red. Everyone must have read Bramstroke's book, which describes Dracula as a harsh-looking, well-dressed gentleman. Make the venue look retro and dim the lights as much as possible.
3: Harry Potter
If you have kids or pets at home, the witch or wizard theme is the best. Ghosts and vampires can scare them. Decorate your place with magic wands, brooms, and black wizard hats. A group of children in black silk robes can be the center of attraction for the event. This will be a fun experience for both children and adults.
When it comes to adults, they ask what should I be for Halloween. Halloween costume ideas are huge. Just take a few moments to imagine your favorite character, monster, ghoul, or superhero. You can indeed be almost anything that you want this Halloween night. That's the reason this day was created for.
Worry over tainted candy is a problem that reoccurs every Halloween, not to mention all the extra sugar. Here are some great alternatives to give out this Halloween that keep the parent's minds at ease and the trick-or-treaters safe.
4: Green Man
Green man suits are one of the most popular zentai costumes in the market, whether in the local place or online nowadays. The name has a great fear among the children, so it can be one of the most preferred choices for the horrifying event.
5: Little Snow White
Little Snow-white is a celebrated Disney fairytale princess truly cared for by nearly all little girls and even ladies. Her heart of love towards her folks and associates and beauty is beyond expression. That is the basis many gorgeous ladies and girls would fancy dolling themselves up in Snow White Halloween Costumes, especially during Halloween.
Conclusion
Halloween is meant for all age groups, from infants, girls, boys, teens to adults. It is one of the most enjoyable seasons where all groups gather together to celebrate. "What should i be for Halloween?" This question moves around in everyone's head. All right, even parents can blow their children away by wearing really cute and daring outfits.Head over to Blossom Costumes if you'd like to know more about Halloween costumes.