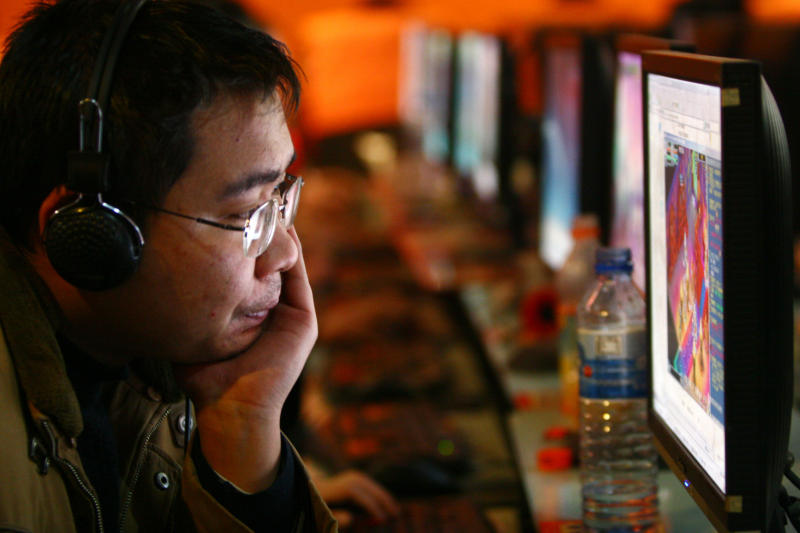 A netizen, or 'citizen of the internet' is a person who is a frequent or habitual user of the Internet. The People's Republic of China has an estimated population of 486 million netizens, a figure which almost doubles that of the USA. Their sheer number combined with the popularity of social media sites like Weibo and RenRen make the Chinese Nitizens a force to be reckoned with. Here are three sex scandals which provoked an overwhelming netizen reaction.
'Chinabounder: Sex in Shanghai' – The Internet Hunt for an Immoral Foreign Blogger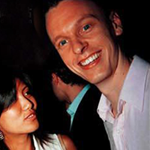 In 2006, a British man teaching English in Shanghai set up a blog called 'Sex in Shanghai: Western Scoundrel in Shanghai Tells All' where he detailed his many sexual escapades with numerous women of Shanghai under the penname of Chinabounder. He included graphic details of individual encounters:
And she really was a remarkable lover, and when she came on top she so got into it, doing this thing with pelvic squeezes which just blasted me. It was a little difficult to get into her at first, causing her pain, but once she'd relaxed, once she had eased herself round my size, she let her feelings go. This night was not quite as fine as before, since her period was due, and this made her tender.
He also boasted about his tally (China: 22, UK: 1) and how he kept a number of women on go at all times:
So, let's see, this Saturday I was with Star, this Sunday with Yingying. Amid this, I kept Cherry in play via MSN, put in a call to Rina, and teased Tulip by SMS. Susan I sent a flirty email, and Wendy I wooed via her blog. I'll get back to these later, maybe. But I will begin with Tingting …
The Netizen Reaction
When Chinese professor Zhang Jiehai stumbled upon the blog he was disgusted and took it upon himself to rally the nations netizens to hunt down Chinabounder and reveal his true identity.
…after I read his blog, I had only one idea: This is intolerable and this piece of garbage must be found and kicked out of China!!!

– Zhang Jiehai (???), Professor of Psychology at the Shanghai Academy of Social Sciences
Although he was thought to be a British University lecturer in his 30s, the human flesh search (a term later coined for a cyberspace manhunt) failed.
Then what?
In 2008, having left Shanghai, 'Chinabounder' revealed his identity as David Marriot in an attempt to draw publicity for his new book 'Fault Lines on the Face of China: 50 Reasons Why China May Never Be Great'.
'Kappa Girl' – The Self-Made Porn Star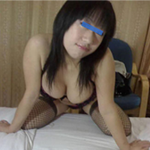 Sales girl working at the Kappa retail store in downtown Shanghai makes a 12 minute sex tape which is leaked onto the internet.
The Netizen Reaction
Dubbed 'Kappa Girl', she becomes and overnight internet sensation. Soon fans start turning up to her place of work trying to catch a snap a picture of her resulting in crowds like this outside the Kappa store. Obviously, Kappa themselves weren't too pleased and fired her claiming she'd 'tarnished its image'.
Undeterred, Kappa Girl started a blog to defend herself and put her new fame to good use by posting more sexy pictures. She even included a pricelist for various public appearances:
RMB20,000 for a bar appearance

RMB50,000 for an underwear modelling assignment

RMB30,000 for an exclusive interview

RMB100 per day for banner ads placed on her blog.
Then what?
Soon after the launch of her blog, local news source Shanghaiist reported:
Under Chinese law, anyone who films or uploads sex videos onto the internet is guilty of distributing pornographic content and Shanghai police are now furiously wanking hard at work uncovering the origins of the video.
Sure enough, the police determined that it was Kappa Girl herself spreading the video and immediately arrested her. Luckily for Kappa Girl, a London-based adult film production company Harmony Films had heard of her talents. They came to her rescue with the offer of a contract to come work as a pornstar for them in the UK.
Edison Chen – Celebrity Photo Scandal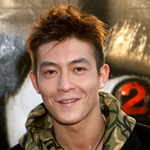 Edison Chen is a Hong Kong film actor, Cantopop Singer, Hong Kong hip hop rapper, model, record producer, fashion designer, and a pop icon. He's the Chinese equivalent of Justin Timberlake.
In 2008, a computer technician leaked 465 photographs of Chen in various sexual acts with no less then eight different Hong Kong actresses and singers. The women, all well known celebrities in Hong Kong, included Gillian Chung, Bobo Chan, Mandy Chen, Candice Chan, Rachel Ng and Cecilia Cheung.
The Netizen Reaction
The combination of so many celebrities in one sex scandal drew so much public interest that the Google search engine rankings for 2008 resulted in Chen's Chinese name being the number 1 search term in China, and number 3 in Taiwan.
Then what?
Chen made a public apology, especially to the women involved, and announced he was going to step away from show business indefinitely. But of course, less than two years later in 2010 he returned to the limelight and enjoys much success today.
Do you know any other Chinese sex scandals? Do sex scandals in other parts of the world cause such a wave on online activity? Comment below and let us know.
(CC TheNextWeb)