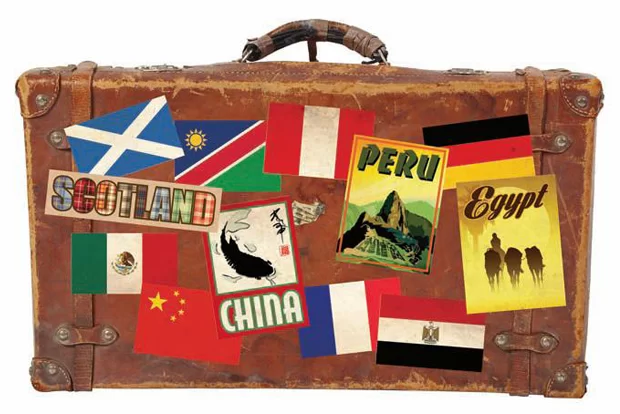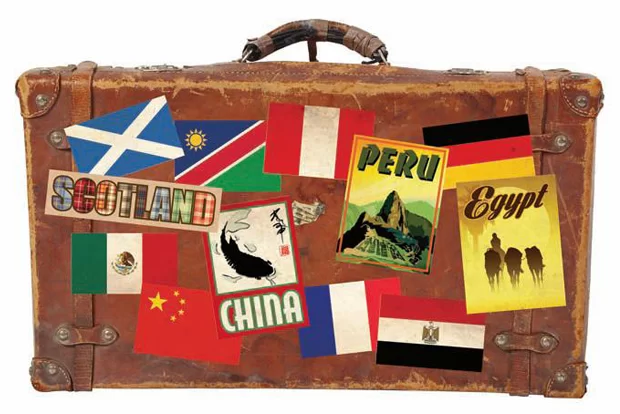 This is a guest post from Lauren DiMarco, the seductive voice behind LolaTravels. Before leaving for her European sexcapades she left a note talking us through her packing process.
It's true; travel and sex often go hand in hand. And guess what guys? You aren't the only ones planning on getting it on when getting away! I'm currently packing for a trip to France and Monaco. I know, I know, these two destinations sound sexy (and they are) but that doesn't insure a slam dunk in the shag column. I think there's a strategy to packing and planning for sex on the road.
Since I don't have the luxury of time to go on a round-the-world journey, the "hope" of a hostel-hookup isn't a part of my itinerary. I am looking for a "sure bet"! So, with that said, when I'm off on a short jaunt-a-way, trust me, I'm packing and planning on sex. This is my formula…
You're probably thinking I'll pack these…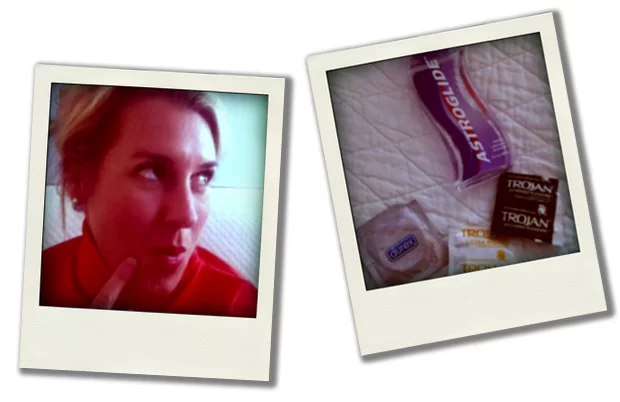 Or possibly a pocket rocket or toy of some kind that tickles your fancy! (pun intended) and, I supposethat would guarantee some action (uh oh!) Did I just say that out loud?
My formula for packing & planning for sex looks more like this…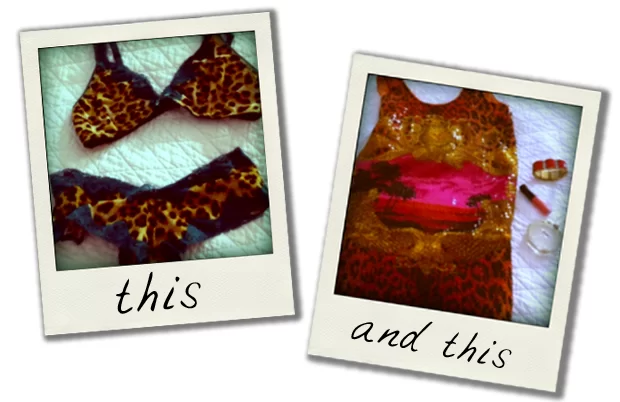 Why? Because these things help me feel sexy, and when I feel sexy
A) it puts me more in the mood to score.
B) it makes me more attractive to those I'm trying to attract.
C) I tend to get lucky, so I'm sticking with this formula!
You may now be wondering to yourself, why these items? What can I say, I like to dress sassy. So enter the cute dress, skirt or the like. I like to glitz it up a tiny bit with a fun accessory and lip gloss making my lips extra kissable. I like wearing perfume. This may be a turn off for some, but I have a scent that seems to make a man melt (I'm willing to share my secret with you.) And, I like wearing sexy undergarments, because well, you know, just in case! At the very least, I know I'm looking good to moi!
What makes you feel sexy?
It might be a pair of heels or fatigues and combat boots. Whatever it is, don your most sexy look for YOU and this strategy will get you sex on the road. So, go on, figure it out and pack that in your suitcase when you are off on your next getaway, and you just might get off too. PS: the first items pictured could also be helpful! *wink wink*
About the Author: Lauren DiMarco
Lauren DiMarco is a sassy, fun-loving, flirtatious traveler & writer. She has contributed to Huffington Post Travel as well as other online sites such as traveldudes.org.
www.lolatravels.wordpress.com / twitter @loladimarco
(CC Washington UWC)