People who search how far from Miami to Key West are those who are more fond of road trips and adventures. The 165.6 miles long Miami to Key West drive-by-car offers great fun and frolic to travel enthusiasts. If you are also the one, you should take this road trip with your friends and loved ones to explore this treasure of fun. It's like a tropical gateway and white sands that offer an eye-capturing view. If you are planning a vacation to South Florida, then taking the Miami-Key West road trip can help you to make the most out of your vacations. Let's take the ride.
Best Time To Take Miami-Key West Road Trip
Before we proceed any further, it is important to know the most suitable time to take the exhilarating road trip from Miami to Key West. In the first place, you should avoid June to November time, which is the time when Florida remains highly prone to frequent hurricanes. So, winter or spring can be the ideal time to take this road trip. It not only ensures the utmost safety of the rider but also enables them to make the most out of their road trips. Regardless of how far from Miami to Key West, you will get to explore the best stops now and then.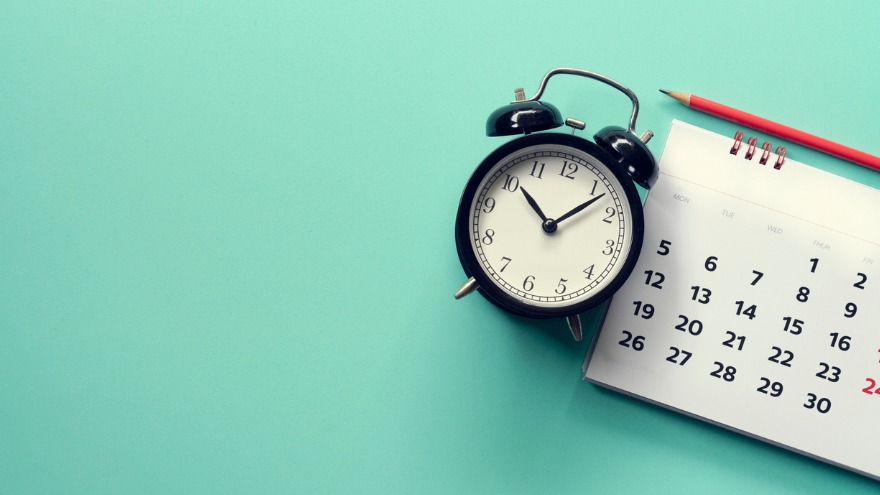 Best Places To Stop During Your Road-Trip
When driving your way from Miami to Key West, you can find some great stops that can give you a lifetime experience. Check the below-given list:
1: Downtown Miami
If you want to do the market hopping and do some shopping, Downtown Miami can be the best place for you. Furthermore, the place also gives you the opportunity to explore the cultural aspects of the locality. Moreover, you can wend your way through the local museums to explore the contemporary art forms. When wandering in the daytime, you can hop into the open-air malls and departmental stores on foot. However, in the nighttime, you can enjoy big basketball games and concerts by renowned artists. Also, if you want to buy new jewelry, you can find numerous jewelers and gem dealers.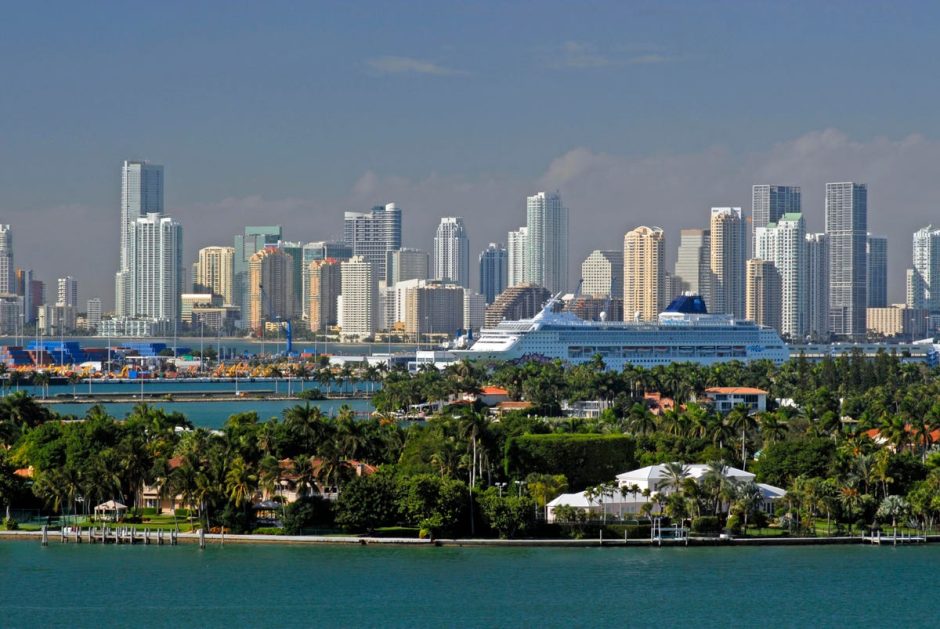 2: Coral Castle Museum
When traveling to Key West from Miami, you will get a chance to explore the Coral Castle Museum, which is a sculpture garden made of stone. The unique thing about this park is that it is made by a single person named Edward. Moreover, he carved 1100 tons of coral rock secretly before the final revelation. The museum attracts visitors from all corners of the globe and remains open every day of the week. Its private creation makes it one of the most mysterious accomplishments of the world. There are several audio stands that have narratives about the museum in different languages, such as French, English, Spanish, and several others.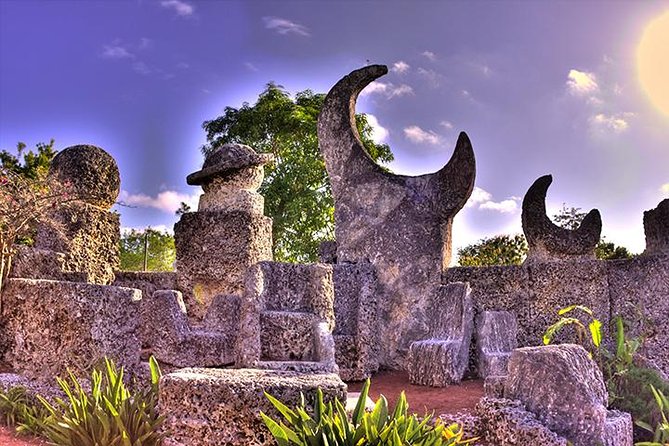 3: Everglades National Park
Everglades National Park offers an eye-capturing landscape. Besides, it is also home to several rare and endangered species of crocodile, panther, and manatee. The total area of the park consists of 1.5 million acres of wetland. There are three entrances to the park. When you measure how far from Miami to Key West with your vehicle, the park falls on your way to the road trip. It offers a wide gamut of adventures, and you can witness an abundance of wildlife species. Besides, you can climb the 65-foot observation tower and observe the glade with the god's eye view.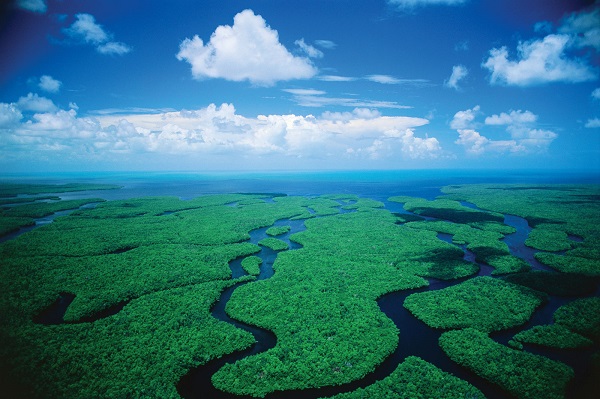 4: Key Largo
Key Largo is known for its mesmerizing botanical scenery. Besides, it is a place where you can explore the picturesque hardwoods, national parks, and national marine sanctuary. Besides, if you want to stay and explore the beauty of the place, it has accommodation for all budgets. Adventure lovers can enjoy exhilarating water sports, such as snorkeling, scuba diving, and various others. Furthermore, Key Largo is also known for its off-shore charisma, such as wild bird rehabilitation centers and nature trails. Deep scuba diving will help you to explore a wide variety of aquatic life.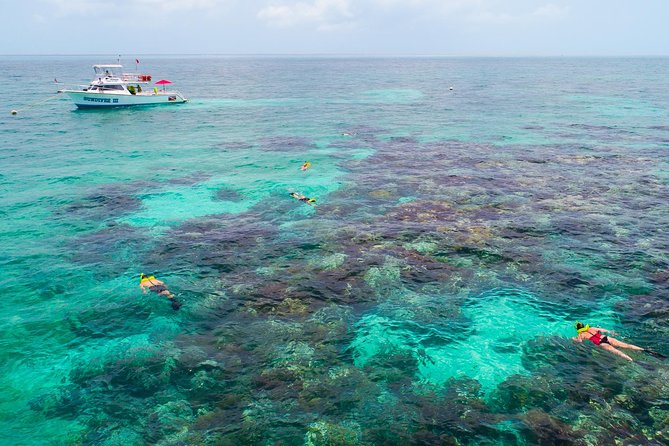 5: Islamorada
Islamorada is made of six islands and hosts backcountry sport fishing and fly fishing. Besides, in a few inches of the water at the off-shore, you can witness a variety of captivating fish species, such as tarpon, bonefish, redfish, and several others. However, this sport fishing capital has much more to offer. You can explore the history and culture of the place with multi-generation families. Hand-feeling hungry Tarpon can be a really fun and relaxing experience. Also, you can witness a wide variety of the sea mammals, such as dolphins, sea-lion and parrots.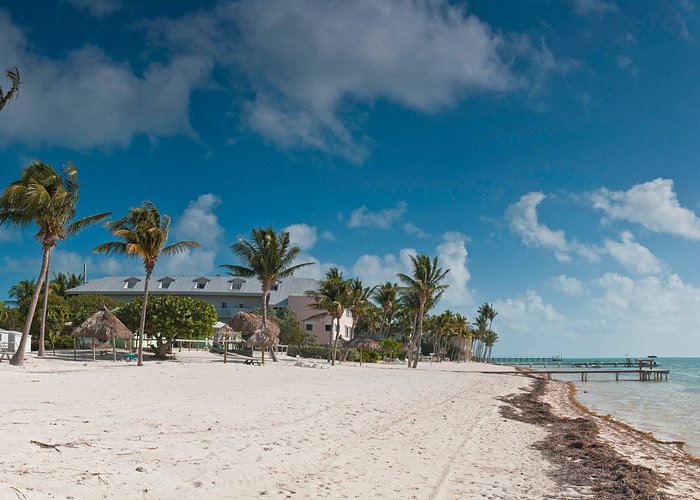 6: Seven Mile Bridge
Seven Mile Bridge is the longest bridge over the absolutely green water in the Florida Keys. Besides, it is wide enough for the vehicles to pass without any risk. The old one was not so wide and friendly, but now you can explore nature along with keeping your eyes on the bridge traffic. Crossing the bridge and driving over the ocean is a great experience in itself when taking a road trip from Miami to Key West. Originally, it was a railroad, but it is now providing a lifetime experience to the riders.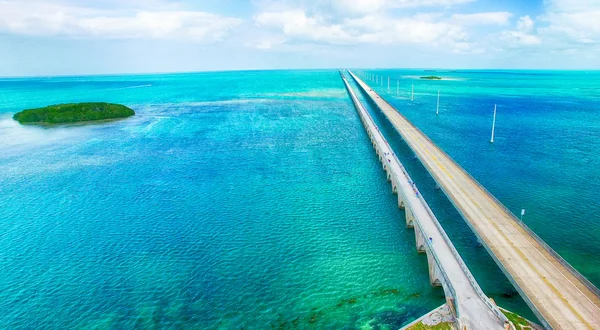 7: Bahia Honda State Park
Bahia Honda State Park has two beaches to explore. The sandy beaches offer awe-inspiring sunsets. The palm-lined shore is a great place to spend some quality time with your loved ones and explore the scenic beauty of the place. Besides, you can also enjoy boat trips and exciting water sports, such as snorkeling, scuba diving, and several others. Besides, if you are a true nature lover, then the variety of sea birds will surely give a treat to your eyes.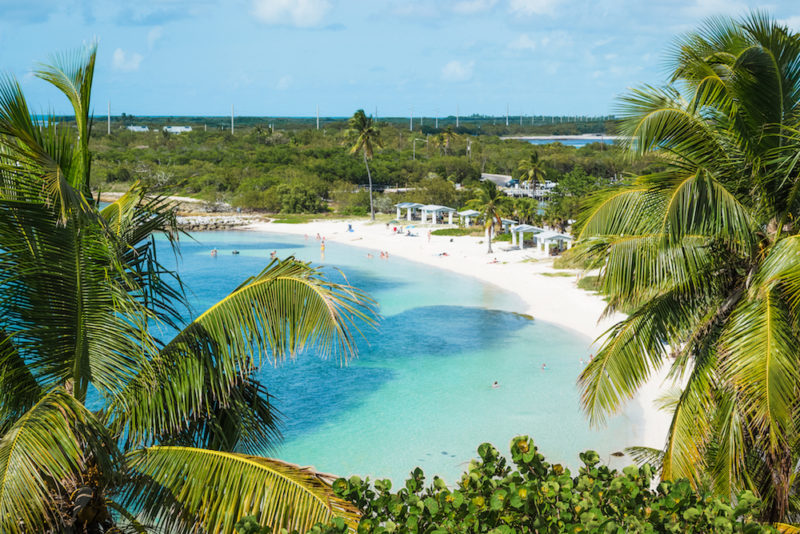 Final Words!
Reading this post until the end will help you to know how far from Miami to Key West is. Besides, you can also explore the adventures you can explore during this road trip. It has all the fun and frolic along with the exciting sports and cultural sites. If you enjoy this post, visit our blog section to find more amazing blogs.