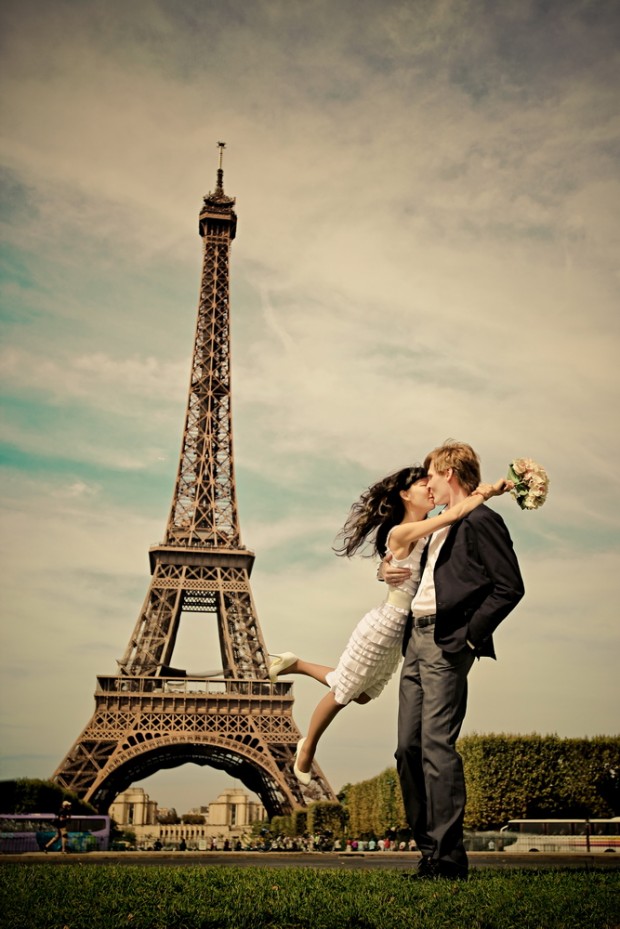 I hate watching rich people enjoy themselves. I hate watching them at home in London as they prance around in designer suits and push their women into soft-top sports cars and drive off to their penthouses over-looking the Thames. But there is no other place I hate watching them more than in Paris. Especially, after a recent visit with my girlfriend.
They dress well, they eat in fancy restaurants and most annoyingly, they look so God-damn romantic. Not able to keep up with such people, and wanting to protect my wallet from a serious battering of passion and impromptu – that means expensive – acts of love; I decided to find the cheaper and more special places in Paris to show my romance. Plus, they say the best things in life are free…well that my justification and I'm sticking to it.
So here are some handy tips to how to show your partner a good time without denting a hole in your pocket.
Kinky Paris: Down by the River
This is perhaps my favourite place and the true secret of Paris. All the Parisians know it and flocks to the banks of the Seine as the sun falls. If you take a walk along the river and look over the edge, you will see hundreds of couples or groups sat around sharing a bottle of wine, maybe a slice of bread and cheese. As the sun sets there is nowhere else in Paris more beautiful and romantic. The two best places are at the end of the ile de la Cite (to the west of the island with the Notre Dame) or on the banks that are overlooked by the Notre Dame. Before you head there pop into a supermarket and pick up a bottle of wine, some bread and cheese, and maybe something from the patisserie. Then dangle your legs over the side and watch the sun fall over the city. Rough price: 7€ for food and drink.
Kinky Paris: Bridges of Love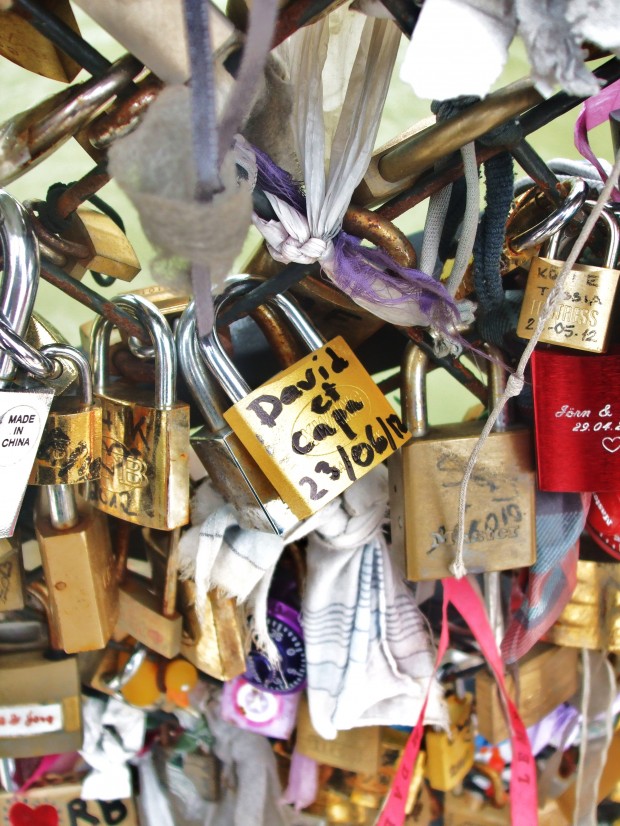 On many of the bridges in Paris you will see padlocks chained to the wire mesh. On them are written little love notes or initials of x+x=forever. Either grab a padlock in a supermarket or look out for the entrepreneurial youths who are selling them in the bridges (plus they'll give you a marker pen to use). Write a message to your partner, chain it to the bridge, take a photo as a keepsake and then toss the key into the river. It will be a piece of your love to remain in Paris…at least until the city finds someone heartless enough to remove them.  Rough price: 5€ for padlock.
Kinky Paris: Museum of the Naughty-Naughty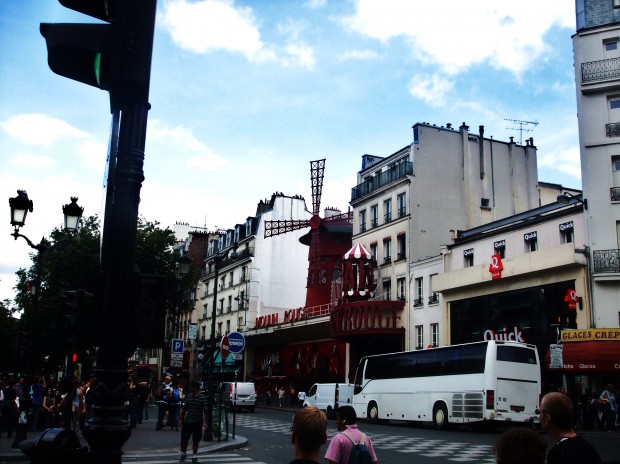 A trip into the red-light district might not seem romantic. Avoid the all-day strip shows and the overpriced tosh of the Moulin Rouge, and head to the Museum of Eroticism which is just outside the Metro station Blanche.  Whilst the upper floor, with its penchant for S&M, might be for those with an acquired taste,  the lower four floors will no doubt make your partner giggle, learn a little, and get hot under the collar. Seal the deal with a romantic drink in one of the numerous bars that surrounds the nearby Montmartre.  Rough price: 14€ entry for a couple + 10€ for a few drinks.
Kinky Paris: Let them Eat Cake
To the west of the city, about half an hour away by RER train, you can find the town of Versailles. World famous for the eponymous royal chateau, this can be a very inexpensive and romantic day out. Why not pop into one of the luxurious patisseries, pick up a few cakes and wander around the beautiful grounds of the palace. Sit and watch the exquisite fountains and water-features, or get into a little role-play by playing King Louis and Marie Antoinette. Rough price: 5€ for cakes + free admission to palace for under 26 year old EU citizens – but not too expensive for those who are not.
Kinky Paris: A Love of Two Brains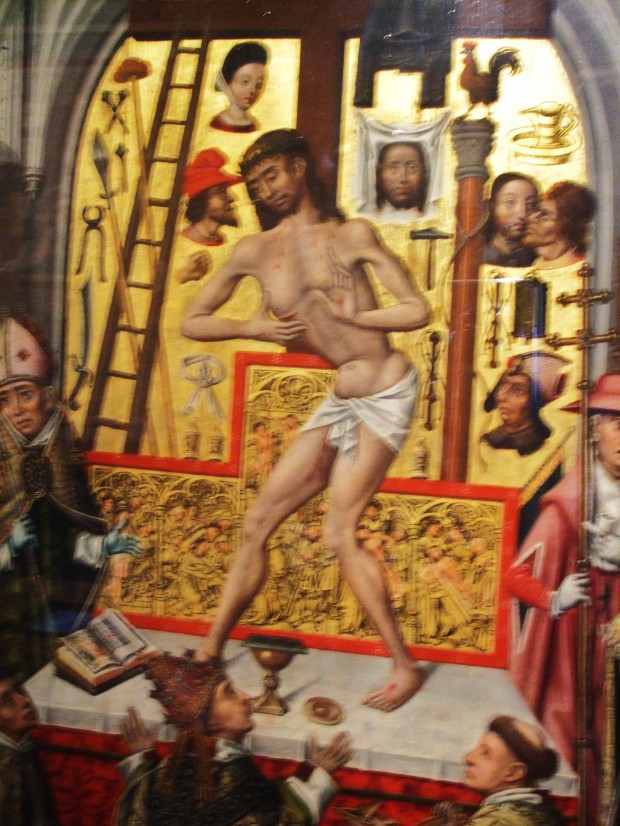 Paris is known for its art galleries and museums, and a trip to any one of these does not have to be a dull day out. Romance it just as much about the intellectual as it is the physical. Don your thinking cap and see how romantic and fun it can be to learn about French history and culture. And why not play a few games along the way?  One of my favourite pastimes, as a heathen, is an iconoclastic game of spot the weird Jesus. On a visit to the Musée de Cluny I was lucky enough to find a break-dancing Jesus, bussing his moves up on a table; and I won the game of find the weirdest Jesus. Ah, simple pleasures.  Rough price: the vast majority of museums are free or reduced in price for under-26 year old from the EU. For non-EUs or over 26, they are not particularly pricey either.
Kinky Paris: Something for the Freak-Heads
Because everyone is unique and God-knows how many weird and wonderful things spice up a relationship, here's a suggestion that does not immediately jump off the list. Would you find it romantic descending 70 metres below Paris to walk around a series of dark passages that contain the skeletal remains of almost six million people? If so then you're in luck. Head towards the area of Montparnasse, trudge down the winding staircase and walk arm-in-arm along the trails of beautifully stacked skulls and bones. Created in the 18th century when a cemetery, that had been used for over 1000 years was excavated and the remains were deposited in old quarries. Romantic, huh? After returning to street level why not take a ten minute walk to the nearby cemetery of Montparnasse and visit the tombs of Baudelaire, or the lovers Jean-Paul Sartre and Simone de Beauvoir. Rough price: 4€ for under-26 or 8€ full price.
About the Author
David Hutt is a journalist and travel writer from London, UK. For the next year he will be travelling around South and Central America, working as a tour-guide, a correspondent for Vagabundo Magazine and a freelancer for regional newspapers.