Bangtan Boys is very popular around the world and has a huge yet crazy fan following. There are songs nothing less than anthems and fans love their songs and BTS inspirational quotes. It's less than a decade they are around and stealing hearts with their beautiful songs and live performances. The faultless lyrics drive fans crazy and their words inspire many. People follow inspirational quotes and sayings from their favourite members of the group. BTS inspirational quotes are related to the different walks of life, such as love, humour, relationships, loss, sorrow, and various others. In this post, we will discuss more Bangtan boys and see some of their popular quotes. Let's start.
Who Are Bangtan Boys?
Bangtan Sonyeondan abbreviated as BTS are seven South-Korean boys who together form the band. The band rolled out in 2013 and has gained immense popularity among the fanbase. When the band took Budd, hip hop was its mainstream style. However, they spread their tentacles to several other genres. Besides, their song lyrics touch the deepest feelings of the human emotions related to grief, joy, separation, individualism, and several others. Also, they present a unique blend of literature and psychology.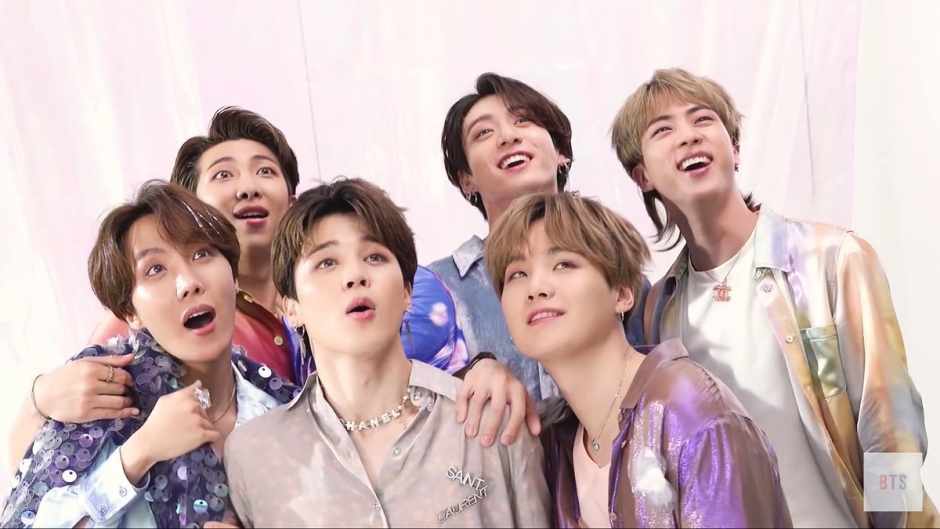 At the time of the inception, the Bangtann Boys were teenagers. They formed their group under the name of Big Hit Entertainment. Their debut single album, 2 Cool, 4 Skool rolled out in 2013. Since then, they never stopped impressing fans with their hypnotic music, concerts, and shows. Many Hollywood singers, such as Nicki Minaj, Halsey, DJ Steve Aoki collaborated with BTS in their songs that turned out to be a great success. BTS inspirational quotes stand nothing less than the words from the gods.
Reason Behind Their Mad Popularity
This popular musical group was one of the first from Korea to get nominated for the Billboard Music Awards. The best part, they made history by winning the trophy. One of their popular videos "Idol" is the most-viewed YouTube video, attracting 45 million views. What's more, they became the first K-pop music group to address the United Nations with their speech. All in all, they are a true inspiration for their admirers who follow BTS inspirational quotes too seriously. Some main reasons behind their popularity are stated in the below-given list:
1: Deep & Relatable Music Subjects
Not just the incredible music that made BTS popular overnight, but the real reason behind its success is the subjects that they cover with their songs. Their songs hold deep meaning and are relatable, and therefore heartfelt by the listeners. The lyrics of the songs leave a great impact on people's minds.
2: Entertaining Performance
Their songs are undoubtedly well-written. However, it is their live-stage performances that add life to these songs. They have many records and titles in their name.
3: Use Of Social Media
BTS utilize social media well to widen their reach. It's not that other groups are not using social media or it is the only thing that is making them popular. The thing is that social media is just adding to their popularity.
4: Trust & Care For The Members
Bangtan boys started with each other. From their pre-debut days, they struggled together and gained popularity with time. So the bond and affection they share are reflected in their performances as well. This is also one of the crucial factors that make them stand out from the crowd.
Fanbase Around The Globe
The emergence of Korean movies, films, drama, and music has attracted audiences from all corners of the world. They hold the deepest emotions. Korean films have received many prestigious awards in international film festivals. Leveraging this advantage, they made some great music and gained the biggest fan following any k-pop band ever had. When they made their debut in the music industry with their incredible song "Dynamite", The boy band secured the top spot in the Billboard top 100 lists. Besides, their music holds a meaningful and positive inspiration for their followers. These things altogether make them popular worldwide.
Some Unforgettable BTS Songs
Some of the best and all-time favourite BTS songs are mentioned in the below-given list:
"Blood Sweat & Tears" is one of the best-selling songs of the BTS which turned out to be the highest-charting album on the Billboard 200.
"No More Dream" is one of the most outstanding BTS songs that made their way for the rest of their career.
Save me a song with the slide test influence of hip hop is a modern soundtrack that made its path to the list of the most popular BTS songs.
Eye-opening BTS Inspirational Quotes
BTS quotes and song lyrics are eye-openers for the people who are in the false pursuit of happiness or not inspired enough to wake and try to achieve every day. You can find them relatable and inspiring or helpful in the hours of the need.Just as BTS's quotes have the power to inspire and uplift, the wisdom of Iceland has been captured in famous Icelandic quotes that can also resonate with people across the globe, regardless of their background or culture.
1: Love Quotes
BTS love quotes redefined how to perceive love and gave a different angle of view. Some of the main BTS love quotes are:
"Those who want to look more youthful should live life with a young heart."

"I have a big heart full of love, so please take it all."

"I have come to love myself for who I am, for who I was, and for who I hope to become."

"Purple is the last colour of the rainbow colours. So it means I will trust and love you for a long time."
2: Inspiring Quotes
BTS inspiring quotes are inspiring followers from all around the world. You may also find them inspiring. Have a look:
"If I want to die, I'll strive to live as much as I want to die"

"All the dreamers / Put your hands up / Throw your worries away"

"I'm diamond, you know I glow up"

"Don't ever be scared / Whatever people say, you're okay"

"Can't hold me down 'cuz you know I'm a fighter"
3: Career Quotes
BTS career quotes may trigger your zeal to excel at your career or grab one for your living:
"Popularity is a bubble. It's a mountain: you can go up really hard but walk down really fast."

"If you don't work hard, there won't be a good result."

"If I had a chance to improve every aspect of myself, then I would work hard to make it happen rather than just sitting idly by."
Final Words
If you are a BTS fan, then this post can offer you more elaborated information about the boy band. Moreover, you may also find some insights from their struggles, the reason behind their popularity, and how BTS inspirational quotes are changing lives. For more amazing posts, keep in touch.