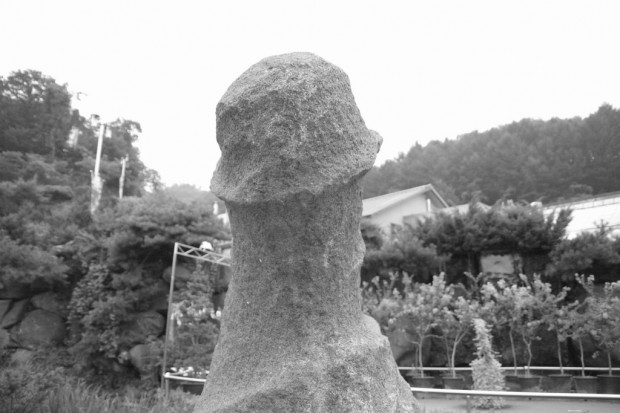 Although I don't doubt my prowess at finding dick when I travel, I always make contact with at least a couple phalluses on gay dating sites prior to departing. A Plan B, if you will.
But Yiorgos from Athens seemed A-grade from the moment I saw his DudesNude profile. God-looking from his face down to his massive schlong, Yiorgos spoke in broken English that was boner-inducing on its own.
Unfortunately Yiorgos informed me, just days before, that he wouldn't be in Athens when my plane landed. Like so many young Greeks, he was moving to Berlin in search of work.
I was devastated, but he offered me a consolation prize. "I can recommend you a place in Athens where you're certain to get laid."
No Outlet for Recourse
Located in Gazi, Athens' small gayborhood, My (Garden Bar) was empty when I walked up, except for an extremely hot bartender. He was quick to make me a drink, and shooed away my money when I attempted to pay.
About an hour later another bartender, Anthonis, walked in, poured himself a drink and joined our conservation, which started out as small talk about my blog, but soon turned to the topic of sex while traveling.
Konstantinos' tales of his trip to Barcelona and the used condoms he left in his wake did little more than to make me jealous of the little Spanish sluts he'd bent over.
What he said when he finished his story was just what I needed to get over my envy. "I need to go to the toilet. Do you want to come with me?"
I don't even think I verbally responded. Within 30 seconds of entering the bathroom, his pants were down, his cock was hard and it was fucking the hell out of my throat.
It was expectedly huge, and delightfully straight and well-formed. I tasted a bit of smegma (my one gripe about uncut European cocks), but he was pulling my hair, slapping my face and tenderizing my tonsils such that I had literally no outlet for recourse.
Dine and Dash
Back at the bar minutes later, I leaned in close to Konstantinos. "Do you think Anthonis will get jealous?"
"Well," he said. "We are roommates, not boyfriends. I actually think you should suck his cock as well."
I'm a bold bitch, so I walked over to Anthonis and told him what had happened. His eyes lit up like the Acropolis at night. "Are you still hungry?"
Although Anthonis was neither as hot nor as well-endowed as Konsantinos, the thought of being used by two foreign men within the span of an hour was so arousing that I agreed.
As the hours passed, I would suck both of the bartenders off a couple more times each. We eventually decided that I should return to their home and let them tag team me.
But then I looked at my phone — it was 4 a.m., and I hadn't slept in over a day. I looked around the bar — there were still no customers.
Konstantinos noticed my unsettledness. "Robert, we're ready to take you home, but we're waiting for you to pay your tab"
"Excuse me?"
Anthonis spoke. "Yeah, you drank seven drinks — that's 42 euro."
I laughed in his face and dismounted from the bar stool. I let the door slam behind me and strutted back toward Monastiraki Square, where my hostel was located.
Pay my tab? I thought. No, you need to pay your tab.
About the Author: Robert Schrader
Robert Schrader is a writer and photographer who travels the world — and has as much sex as possible while doing it! He is the creator of the popular travel blog Leave Your Daily Hell.
Image by parhessiastes