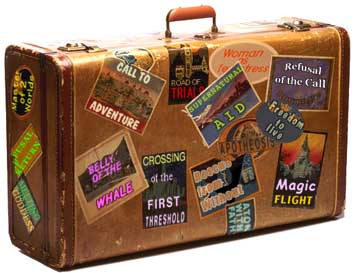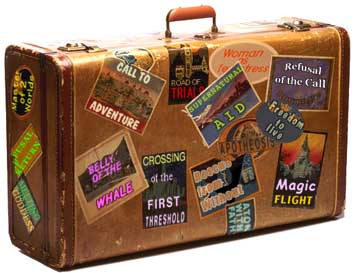 The thought of disappearing off around the world without their trusty sex toy is as horrifying to some as leaving their ipod behind. If you do decide you want to bring your little friend, and the best sex toys are genuinely considered just that by their owners, on your international adventure here is some advice on how, what and where to take them.

Where and how should I pack it? You could take your toy in your hand luggage and ignore the raised eyebrows of the airport's x-ray machine operators. That way, if you don't find anyone to join the Mile High Club with, you can initiate yourself. Alternatively, you could pack it in the luggage you are putting in the hold where it might be at the mercy of an unscrupulous baggage handler. Both methods of transportation have downsides, but many sex toys come with discreet casing that will go unnoticed in your handbag. If not, you can purchase a pouch or case to keep it safe, clean, and out of sight. Spectacle cases make very good receptacles for a midsized sex toy, and the hard type of cases will protect it from any bumps it may receive in transit.
Which is the best sex toy to take? If you own more than one sex toy the answer would be whichever one you know you cannot live without, because taking more than one would take up valuable space in your luggage. You should also bear in mind the weight and material of your chosen dildo. If it requires many batteries, it will be heavier than something smaller, such as the vibrating bullet, which only requires one or two. It may also be hard to come by replacement batteries in some of the furthest outreaches of civilisation. I would also avoid taking any vibrators that are made from latex as they may be affected by changes in temperature and can be harder to keep clean.
Is it Legal? With today's liberal attitudes towards sex toys in the Western world, it is easy to forget that not every country, or even state, is quite so relaxed. For example, a woman travelling to India from the USA for a wedding in 2011, was arrested at the airport for having five adult toys in her luggage. She managed to avoid a custodial sentence as she argued they were for her own personal use, as it is illegal to sell sex toys in India (under section 292 of Indian penal code). Violation of this law could result in a 2-year prison sentence, which would ruin even the most laid-back traveller's trip. You should always check the legal restrictions of any Country you travel to, particularly when packing your Purple Passion Pal vibrator, to avoid getting yourself into hot water.
Ultimately, the most important thing you need to do when travelling to a place that allows sex toys over its boarders is to make sure you keep it clean and well maintained. Contracting an infection from using an un-safe dildo could be very dangerous if you are in a far-flung country, not to mention difficult to explain to a foreign medic. Now, buzz off and have fun!