A lot has been written and said about the Internet on sexual compatibility. However, if you are not sure how to define this term, read this post until the end. Physical intimacy or sex plays a vital role in the relationship. It prevents the charm between the couple from fading away and strengthens their love bond. However, it is important to maintain a balance in the sexual behavior of the couples to enjoy it for a longer time and prevent any kind of unease. It is only possible when you understand the true meaning of sexual compatibility. Let's find out!
What Does It Mean To Be Sexually Compatible Partners?
Sexual compatibility means a shared ground where your sexual preferences, needs, and desires align perfectly with your partner. If you share so much in common, it means that you are compatible with your partner in terms of sexual intercourse. However, there are very few things in common, which means you need to work in this area. If you do not fix this issue, you may not be able to enjoy your sex life with your spouse to the fullest. However, you need not worry about the same, as things can be improved with the deliberate attempts of the couple.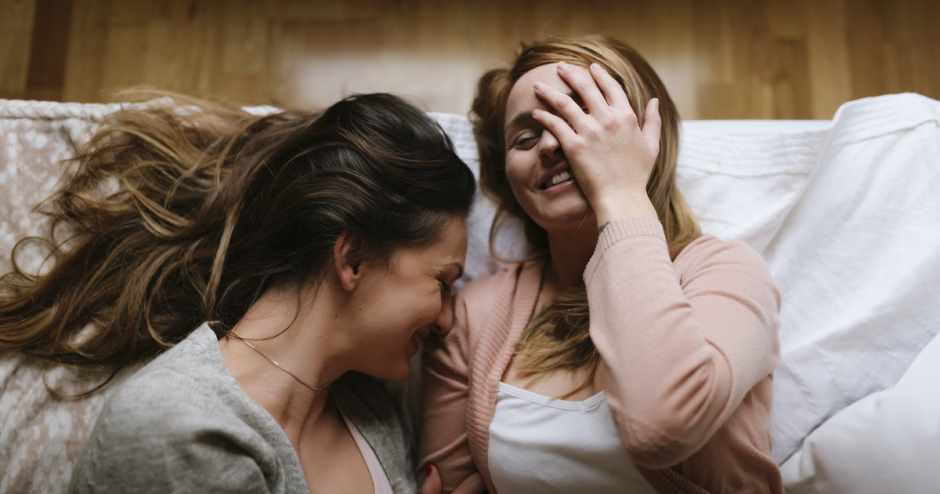 How To Determine If Your Partner Is Sexually Compatible With You Or Not?
To identify if you are compatible with your bed partner or not, you need to find what drives your partner to crave intimacy. If it is the same as yours, it depicts that your compatibility level is good. However, if the things that turn you on work opposite to your partner, then this is a serious issue, which needs to be rectified. You need to identify the compatibility issues and work as a team with your spouse to fix them.
How To Deal With Sexual Incompatibility?
The new love birds never get enough of each other. However, when time passes in the relationship, things change. One of you may want it to be more frequent, but the other just does not replicate the feeling. Besides, the appetite for intimacy is more in one partner, whereas the other one has less of it.
Furthermore, a missionary position may work well at the beginning of the relationship. However, when you become comfortable, you may want to explore the other dimensions of sexual intercourse. However, your partner is not open to trying new things. These are some of the main conditions when sexual incompatibility can come into the picture. To avoid this problem, you need to work out together. So what can you do in this matter? check the below-given list
1: Be Flexible For Trying Out New Things
Good sex is not only to derive pleasure, but it is also a key to a durable relation and happy married life. If you want to keep your partner happy, you should be flexible to try out new things. It's not that you will start overnight, but you can gradually adopt them through various means, such as erotic content, talking about those things, and several others. You will notice that. You are getting maximum pleasure with these new inventions of your sex life.
2: Don't Play Blame Game
If you are not happy with the sexual behavior of your partner, don't play The blame game; just don't! It will not make anything better but only worsen them. Sexual problems can be unsettling and full of guilt that can easily trigger people to blame others. However, this is not the right solution. If you are having any problems, you can talk them out. You should tell the true nature of your sexual desires, and you need to be honest with them. Also, you need to believe that they will understand your situation.
3: Talk Your Heart Out
Open communication can yield more pleasure and the utmost sexual satisfaction. You need to talk with your partner about your sexual expectations and desires. You should generally talk about sex and the relationship as a whole. Also, if you want things to work out well, you need to listen to others as well. To make this conversation more meaningful, you need to make sure that it won't take the shape of an argument. Instead of getting into the right and wrong, think about what IS ideal for the relationship. You may also take the assistance of a professional if the problem persists.
4: Avoid Stereotypical Approach
If you are still thinking that sexual pleasure is all about finding an attractive partner, it is not the truth. It will eventually fade away when the right practices are not deployed in bed. People who are aware of their roles and manage them properly can derive more pleasure than those in the first category. This is why you need to change your perspective and start thinking about how to make your intimate sessions more beautiful and enjoyable.
5: Keep Your Partner At First
Exploring new things with your partner is not bad at all. When you have a supporting partner, you can do it for your beloved spouse or partner. When you give pleasure, it will automatically follow Newton's third law. It's not easy to get out of the old ways of doing it; however, be flexible until it doesn't make you feel bad or uncomfortable.
6: Find A Mid-Way
To conquer the prevalent issues of sexual compatibility, you can look for common ground. Both of the partners should walk towards the middle way, where your desire and expectations may overlap. Start working on these things, and when they get better, the overlapped area will start expanding itself.
7: Know What's Important
When you start a relationship, you have great expectations about your sex partner. But later, you may experience that it doesn't work the way we have ever imagined. Whatever the situation is, you need to work it out with your partner. At the end of the day, it's your relationship that matters the most. If you try to figure out the solution, there are a thousand ways. However, if you get rigid and speak unpleasant things, they will take you nowhere but loneliness and frustration.
Final Words!
This post can help you understand the meaning of sexual compatibility. Besides, you can also find out how to deal with situations when your sexual desires and expectations do not match with your partner. You may apply these solutions in your life as well to make make your sex life thriving and enjoyable. To find more posts on sex and relationships, you may visit our blog post.