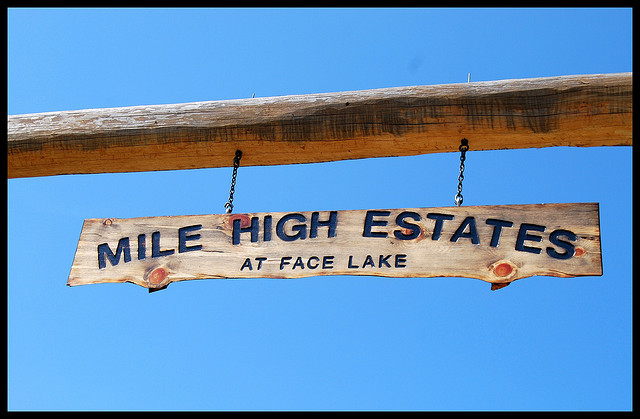 I like to think I am not the only one and that all of your dirty minds have imagined yourselves having sex at any imaginable spot we've been around: at a restaurant toilet, at a shop dressing room or on a plane, to name some of the most decent ones. Well, to my surprise, I have found out today that this third option is perfectly legal, permitted and socially accepted. Best of all: You won't be regarded as a pervert or exhibitionist if you do it, but will be treated as if you're royalty at Paul McCartney or Elton John's home.
This is because I've discovered there's a company that offers flights of fancy, little planes of love, tours around your partner's body at a mile high. Sex in the air!
I must admit that as a first reaction I've though "great, a screw to make the flight
shorter!" However, after spending a while around their site some significant doubts have come to my mind:
The plane doesn't take you to another place. I mean, you can't take advantage of the time. What about if I have to fly from London to my friends' apartments in Madrid and I prefer to bone on my way rather than to watch the typical film with Meg Ryan on the plane? I
SN'T THERE ANY SINGLE COMPANY WHO WILL LET ME GET LAID ON THE AIR WHILE I GO FROM ONE PLACE TO ANOTHER???
Why would a mentally healthy person take a plane to come back to the exact same point from where you left? Ah, wait, for touring. For touring the city and getting laid meanwhile. Sorry, not the city but Cincinnati, concretely. Moreover, either you will have great views from the plane or you are focused on the sexual act! But both at the same time. No way!
Anyway, let's keep on going. Second terrifying thing: the pilot. The Captain, that
guy who comes to receive you and your partner at the Cincinnati airport with this
small airplane, personally decorated by him and his spouse. -I can now imagine him with his wife, deciding which sheets dissimulate the semen spot better. This man that will warmly receive you knows for sure you'll be occupying Vagistan only a few centimetres away from his back, only separated by a curtain. What about him having sensations at the same time you are having sensations? This might be the closest thing to a threesome with another man you'll ever get to.
The idea of him just fancying the fact that your girlfriend is with her legs spread right beside him. On the air. Man! Think of security! He's got to take care of the plane, but there are just the three of you there…Well, sorry, sorry, I didn't mean to offend anyone, it's just that I've painted this picture in my head and my mind has taken off.
Actually, I've read that this company is not doing badly at all, so there are many people enrolled to the high mile adventures. And I mean that at least thousands of people have got laid in that same plane. Behind this man. In any case, I would always prefer using a normal plane toilet, or simply my friends' Madrid apartments while they watch TV on the sofa. At least, I know them well!
Author
Maria Climent is a 27-year-old Catalan lady currently living in Barcelona who, after studying translation, decided her life was odd enough to study humour scriptwritting. This is how now she works as a blogger loves mushrooms (the aliment) and lives hidden after this nickname @noparoporcasa