If you are not aware of the PowerSchool classroom but get to hear about it now and then, here is a friendly guide for you that can help you to know more about it. It is working deliberately to empower the education ecosystem with unified technology. It aims at enhancing the potential of educators and students by implementing the right technology. The comprehensive range of the technology can help the teachers to efficiently manage the core competencies of the education system. The list includes the management of attendance, learning, grading, analytics, assessment, talent, finance, HR, and several others. Reading this post until the end, you may get to know about the PowerSchool classroom.
What is A PowerSchool Classroom? An Overview
PowerSchool Classroom can help you to get rid of traditional tech silos and give your teachers the ability to efficiently manage the entire instructional process. This award-winning classroom focuses on each student with easy-to-use technology that connects the classroom and home. It can boost student success using a 360-degree view of their performance in a unified software solution. The solution combines your PowerSchool Gradebook, Performance Matters Assessment, Schoology, and Unified Classroom Special Programs.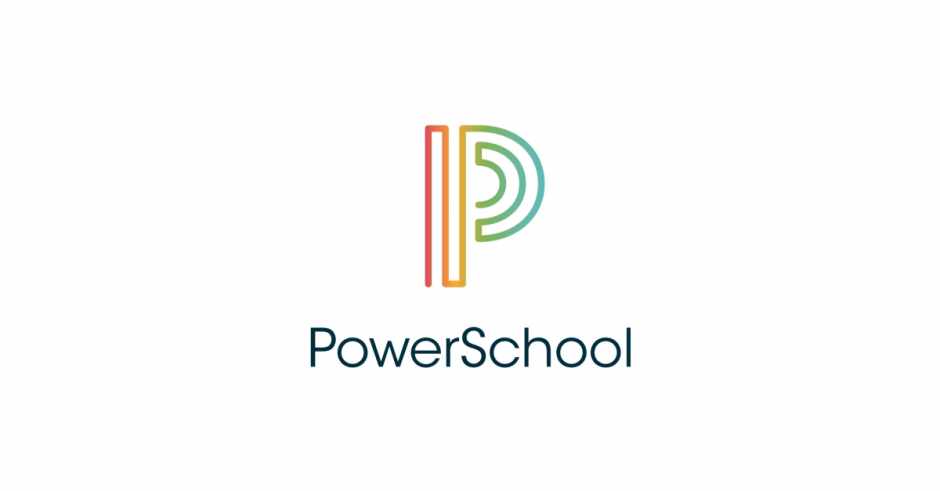 Furthermore, in the situation of unforeseen school closings, you'll have the tools your staff, students, and parents need to successfully deliver virtual learning experiences. PowerSchool is the leading K-12 education technology platform—providing compliant online solutions, including registration and school choice, student information systems, learning management and classroom collaboration, assessment, analytics, and special education management.
Competitive Benefits Of PowerSchool Unified Classroom
PowerSchool is the only company that is creating a unified platform that connects all aspects of your school and district from the back-office and classroom to the home–bringing together teachers, administrators, educators, financial and IT professionals, families, and students. This software solution invests in customer success, which is why customers who choose it remain fully satisfied. It's been nine years since it is offering its services.
PowerSchool Classroom has over 100M users and a community with 330,000+ members that you can access for tips and best practices. Besides, it has the industry's most secure and scalable solutions—compliant with Schools Interoperability Framework, certified by the SIF Association. Additionally, it is fully compliant with FERPA, HIPAA, COPPA, and other laws. PowerSchool is backed by Microsoft Azure technology, further increasing your data security and system reliability while driving down costs.
It invests more in product development alone than the total revenue of most companies in K-12 education technology.
Features Of The PowerSchool Unified Classroom
PowerSchool Unified Classroom can remove traditional tech silos and empower teachers to effectively manage the classroom with more time for teaching and learning. The award-winning PowerSchool Classroom, student-centric technology, acts as a bridge between home and classroom. Besides, you can save time in the classroom with one login, and all the crucial classroom management tools are there in one place. Students and teachers can upload and hand in tasks and assignments from their Google Drive accounts thanks to Google Drive integration.
Teachers will grade google tools right in the Unified Classroom solution, saving time. For a seamless teaching and learning experience, start using PowerSchool Unified Classroom!
The Unified Classroom solution also includes the additional functionalities, such as:
Unified Classroom Assessment:
You can easily build standards-aligned assessments and deliver them your way for key insights into student mastery. Besides, it helps you to create formative assessments, interim benchmarks, exit tickets, and more.
Unified Classroom Gradebook:
It offers an intuitive and flexible grade book that teachers can use anywhere, from any device. It helps them grade faster. The visual reports make standards-based and traditional grades easy to score, review, and share with parents.
Unified Classroom Learning:
It brings learning resources together in one place to simplify instruction, engage students, and tailor learning for each student. Also, it offers Google resources to your classroom with built-in integrations.
Unified Classroom Special Programs:
Meet the needs of students with learning differences in less time with simplified case management, collaboration for general and special products and education staff, and 100% confidence in meeting compliance requirements.
PowerSchool Classroom IDs For Parents
The PowerSchool Unified Classroom is a hub for SMUSD parents, students, and teachers where they can access an online portal. It encourages parents to build a PowerSchool ID so that they can access Unified Classroom and see their child's attendance, assignments, and other information.
1: Set Up Your PowerSchool Classroom ID
First of all, set up your ID to view your student's performance. To set up parent ID, you need to follow the below-given steps:
In the first place, you need to visit the

PowerSchool parent portal

to get started.

Once you are here, move down and hit the "Create an Account here" button.

After that, you need to enter the correct information in the specific fields.

Moving ahead, click on the "Create PowerSchool ID" button.

If you receive a message saying that the e-mail address is already used, please close the browser and re-open the browser. Go to the

portal

and enter your e-mail address into the PowerSchool ID field, password.

After providing the accurate login credentials, click the "Sign In button.
Following these steps, you can get the job done. You may now click on the "Continue to Unified Classroom Sign In" button and start your ID.
2: Add Students Or Link Your Account
Based on if you currently have a PowerSchool Parent Portal account, you will determine how to complete this step.
Case 1: Never Had a PowerSchool Parent Portal Account
In this situation, you need to perform the below-given set of steps:
Visit the legit website of PowerSchool Classroom and enter your ID and password correctly.

After that, you will need to click on the Sign In button.

Moving ahead, click the "I Have a Student Access Code" button.
Add Student
After finishing the steps, you may now add students by performing the following steps:
Enter 'Student Name,' 'Student Access Code,' and 'Student Access Password.'

If you have more than one student to add, please click "Add Another Student" and click the "Continue" button.
Note: You can get the information related to the students in your Unified Classroom Parent Portal Welcome E-mail.
Case 2: If You already have a PowerSchool Parent Portal SSO username and password
In this case, you need to follow the below-given steps:
First of all, you need to visit the PowerSchool Classroom website.

After that, provide an accurate PowerSchool ID (e-mail address) and your password, Sign In.

Moving ahead, click the "I Have a Username and Password in My District's PowerSchool Parent Portal" button.

Now enter your previous Parent Portal Username and Password.

Hit "Continue" to finish the procedure.
Note: If you are unable to remember your previous username or password, please recover that information here.
How To Shape Classes With Multiple Teachers?
PowerSchool Classroom enables multiple teachers to teach the same class. You may experience the old system changes locking you out when our time is done. However, the PowerSchool Unified Classroom solution has countered it by releasing all the classes to multiple teachers. They can now see 60 kids in one classroom when grading them. To get it done, you need to perform the below-given steps:
From the Class Pages page, select "Manage Class."

Next, navigate through the drop-down menu and select "Edit Roster."

Now from that pop-up window, select the "Teachers" pane.

Click the "+ Add Teacher" button.

Add the information, then click the "Add Teacher" button.
Final Words!
This post offers all-inclusive information on the PowerSchool Classroom solution and how it is empowering the teachers to see the students better. Besides, if you are a parent, you can find handy steps to set up your ID with it. If you loved reading this post on PowerSchool Classroom, there is more for you in our blog section.