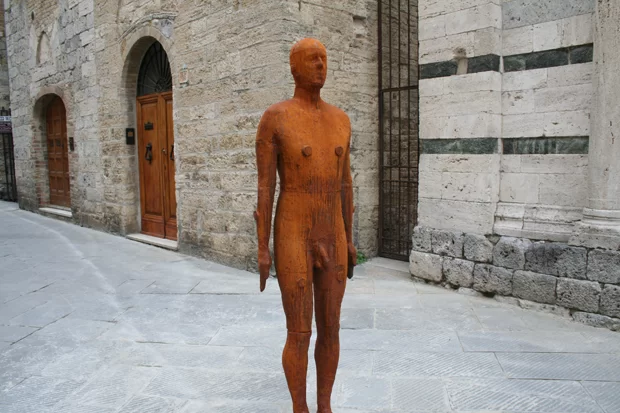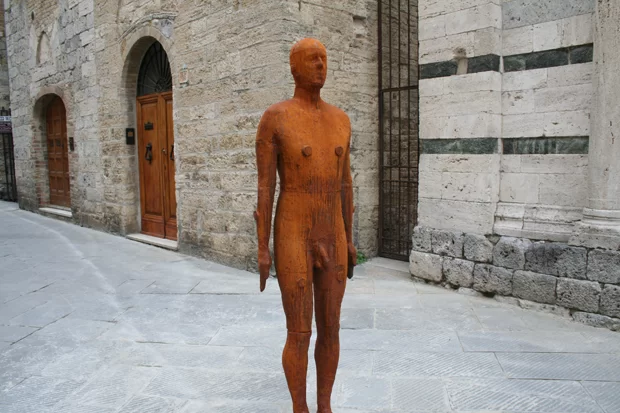 An American friend of mine recently visited me in Spain. I'm living here as a freelance writer; she's traveling around the world as a professional cool chick I'd like to be someday. Having just spent a few weeks checking off all the milestone cities in Italy, she caught a flight to Barcelona and met me out for beers.
Inevitably our conversation turned to sex. My friend is single, pretty and blonde – a dynamite trinity for attracting European men. And there was one guy in Tuscany who grew rather fond of her California cool and the three Italian words she was able to speak. (I don't remember his name, but I like to think it was something sexy and Italian, like Fabio.) He found her buried in a map. She found him attractive and able to speak English. These were the makings of exotic love. They spent a week together. The weather was perfect, and so were his teeth. After her three scheduled days in Siena ran out, she extended her trip and began staying with him. She also began sleeping with him, and by our third beer back in Barcelona she confessed the sex was perfect, too. As the days passed by, Siena's vibrant, artistic culture was complimented by vibrant, artistic love making.
What makes my friend a cool chick is her ability to live in the moment and still keep it real. She made breakfast in his kitchen naked. She met all of his friends. But she maintained a pragmatic awareness that, while their feelings for each other might have been very real (and their sexual attraction undeniably so,) their relationship wasn't. Each day her attraction to him grew, but her attachment to him didn't. For her, this was a self-contained moment, a stop on the map that had little bearing on her previous or future adventures.
It was easy for my friend to disconnect and spend a week making love to a stranger. But that's a traveler's luxury. On their last night together, my friend was ready for some Tuscan tongue action when Fabio burst into tears. (I burst into laughter upon hearing this at the bar, but in my defense I'd been picturing hunky romance novel Fabio.) It turned out this guy had recently had his heart broken, and his ex had been texting him and she was back in Siena and he didn't know what to do and suddenly he was snot-nosed spilling his heart out all over my friend as she lay naked underneath him. It was clear Fabio wasn't over his ex. It was also clear the week he had spent with my friend had complicated his heartbreak even further. Did a week with an American girl mean he had moved on? For my friend, that question didn't need an answer. For Fabio, it did. The next day they had a long talk about his ex and the things we do to try and heal a broken heart. I asked my friend if she'd felt jealous of Fabio's ex girlfriend, or hurt he'd been thinking about her, or at the very least awkward he'd chosen to confess as they were about to make love.
Awkward? Sure, she told me laughing. Perhaps a bit disappointed too, as the ship had obviously sailed that night on sex. But there wasn't much room for hurt feelings. The distance between the sheets of a stranger and the ones they shared with an ex may be too close for comfort sometimes. But when you take a foreign lover, sometimes you have to take him with some baggage, too.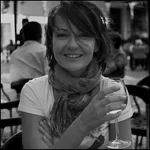 About the Author: Lizzie Ruiz
Lizzie Ruiz is a digital producer turned freelance writer from New York currently living in Barcelona. You can check out her blog at http://lizziegoes.wordpress.com/