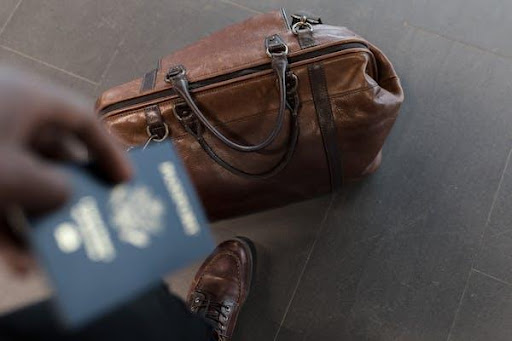 Now that the pandemic is officially over, people are catching up on the travel plans they abandoned in 2020 and 2021. This makes 2023 the perfect year to travel.
There are many exciting places worth visiting, and what you want to see and experience depends on your concept of an ideal vacation. Some vacationers prefer natural beauty, while others want to be in a cosmopolitan city with vibrant nightlife. Some people will want to explore different sites of historical, political, or cultural significance, and others may be keen on having a fun getaway to escape their professional lives.
If you haven't decided on your vacation destination yet, consider one of the options mentioned below:
Gatlinburg, Tennessee
Gatlinburg is a small town located in the Great Smoky Mountains of Tennessee. As a tourist destination, it is known for its natural beauty, many outdoor activities, and active city life.
Gatlinburg is the gateway to the Great Smoky Mountains National Park, where visitors can explore nature at its finest along more than 800 miles of hiking trails. One of the most beautiful trails is the Alum Cave Trail, which leads up to Mount Lecomte and offers a stunning panorama view of the entire mountain range. The water bodies in the national park are also well-known for the trout and bass that inhabit them, making it an ideal place for travelers looking to fish.
Besides exploring the national park, there are plenty of things to do in Gatlinburg for all travelers. You can visit Ober Gatlinburg during winter for an exotic skiing experience or ride the many ziplines that run over the town. Or you can head to the downtown area to eat, shop, and check out other local attractions in Gatlinburg.
The Great Smoky Arts & Crafts Community, the largest independent organization of artisans in the USA, is also in Gatlinburg. It is the perfect place to shop for a unique handmade gift for yourself or as souvenirs to take home for your loved ones.
Santorini, Greece
Santorini is an archipelago of five islands created by the volcanic eruptions of Santorini Mountain. The place is known for its stunning beauty and is particularly famous for its sunsets, white-washed buildings, and blue-domed churches. Being a popular vacation destination, you can find and book fantastic cheap flights online and start planning your trip!
One of the main attractions in Santorini is the ruins of Akrotiri. The ruins are the remains of an ancient Minoan settlement buried by ash and pumice during a volcanic eruption. Visitors can explore these well-preserved ruins, which include houses, streets, and frescoes.
Santorini also has some of the best beaches in the world. They are unique because of their special topographical features and interaction with the Santorini Mountains. Red Beach, in the small town of Akrotiri, is the most famous. Volcanic rocks and red and black pebbles of solidified volcanic ash surround the beach. It is also well-known for its beautiful red sand.
Another popular attraction on the island is the Caldera. Visitors can take a boat tour to see the Caldera, which offers breathtaking views of the volcano and the surrounding islands. The Caldera is also home to several hot springs, where visitors can take a dip and relax.
Karimabad, Hunza
Karimabad is the capital of the Hunza District, found in Gilgit-Baltistan, Pakistan. It is surrounded by the two greatest mountain ranges found on Earth, The Karakoram Range and the Himalayas. The city has many high points that offer a clear and beautiful view of some of the world's tallest mountains, including K2, Rakaposhi, and Nanga Parbat. The true grandness of these mountains can only be understood by observing them first-hand, and this is an experience unlike any other.
The city is also famous for its rich history and houses several historical monuments to explore. Altit is a thousand-year-old fort that used to house the 'Mir' (king) of the region found at the bottom of the valley, and Baltit, found at a higher point of the city, is the fort that eventually replaced Altit in that role. Tourists can interact with the rich Balti culture and history. Baltit Fort, due to its high point, also offers a beautiful view of the Hunza Valley.
Tourists can also visit the Ganish Settlement, a thousand-year-old village filled with old houses, streets, mosques, watchtowers, and many other sights to see. The settlement is home to inhabitants with a lineage going back over a thousand years and offers history, ethnography, and culture enthusiasts a great resource to explore.
Tokyo, Japan
Tokyo is the capital of Japan and is known for its bright lights, bustling streets, and cutting-edge technology. It is a city that offers something for everyone, from traditional culture lovers to tech aficionados.
Be sure to visit the Shibuya district. Shibuya is famous for having the world's busiest intersection, often seen in films, TV shows, and music videos. Consider it the Times Square of the Far East. Shibuya is also known for being the youth center of the city, full of shopping complexes, bars, galleries, restaurants, and places for live performances. This is a district that never sleeps and always has something to offer to visitors.
The city also offers many sights for history enthusiasts, such as Sensoji Temple, Tokyo's oldest temple in the Asakusa area. Visitors can enter through the Kaminarimon (Thunder Gates) and interact with historic Buddhist artifacts and memorabilia. Asakusa is also famous for its rich history, vibrant shopping centers, and traditional Japanese food.
Conclusion
The world is finally reopening its doors after covid forced restrictions on travel. 2023 is the year people finally take the vacations they long deserved. These four destinations offer something for every tourist to enjoy, experience, take pictures, and create long-lasting memories. So get your passports and visas ready.