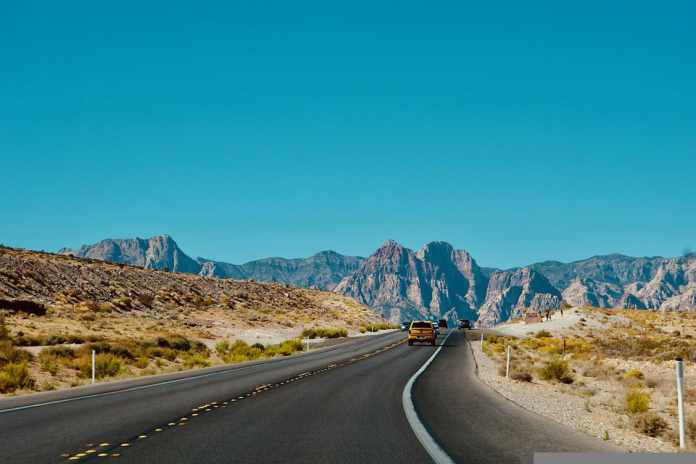 Utah is a state in the west of the United States of America. Most of its terrain is made up of high plateaus, mountains, and deserts. Utah's long been misunderstood as an ordinary expanse of wild terrain and dry country, but an increasing number of people are discovering the state's subtle charms and ethereal beauty. Notably, its breathtaking but secluded scenic views and vivid towns make it a rich discovery.
The striking rock formations capture your attention at every turn, from the snow-capped north-highlands to the classic red desert of the national park. Individually, each location makes a compelling case for Utah's picturesque domain. Together, they have helped to establish Utah as one of America's most beautiful vacation destinations. There's a reason why nature lovers are so drawn to the otherworldly terrain. Here are some of them:
1.Exploring Parks and Museums at Saint George
In the southwest of Utah, there is the city of St. George which you should put on your priority list while designing your travel itinerary. Breathtaking landscapes will thrill any outdoor adventure enthusiasts. Scenes featuring sandstone cliffs, deep canyons and dunes, fantastic geology, and awe-inspiring views complemented by activities like watersports and various offerings for the cultural tourist make it a unique travel destination.
There are options for hiking, climbing, and biking if you visit the national parks. There are the Zion National Park and Snow Canyon State Park. Then there is the archaeology adventure at St. George Dinosaur Discovery Site, located at Johnson Farm in Saint George, a fossil site with an accompanying museum. The site preserves many fossilized dinosaur footprints from the original discovery site.
There are many fun things to do in St George Utah, like visiting the Thunder Junction, the Town Square Park, the Rinq, and The Children's Museum, apart from outdoor recreation and adventures. If you're an art lover, you can visit the St. George Museum, which features the fine arts of different regional and local artists representative of various time periods and cultures.
2.Astrophotography and stargazing in a dark sky park
The location of Utah positions it in the heart of the Great Western Starry Way, which stretches from New Mexico to Montana. It has some of the best sites in the world suitable for stargazing and photographing the dark skies. Gazing at the gazillion stars that gleam in the night sky is a popular pastime for people of all ages.
Many astrological communities and astronomy clubs conduct star parties, with enthusiasts bringing telescopes to view the constellations. If you want to go a step further and visualize the constellations in the sky through a powerful telescope, you can even attend a star party or a guided program for stargazers. It takes the experience to a whole different level.
3.Sporting at Woodward Park City
If you have a thing for sports adventures, then Woodward Park City is the best you can get in Utah. It's a state-of-the-art all-in-one movement sports and ski resort that includes snowboarding, skiing, tubing, and mountain biking. It also has indoor and outdoor skateboarding, scooters, parkour, and cheerleading facilities. This world-class facility offers family training, camps, and parks.
During the winter, lift-accessed skiing is available, while mountain biking is available in the spring, summer, and fall seasons. Snow tubing is another specialty sport of Woodward Park City open to visitors. In short, all sports activities can be a charming reason for sports lovers to visit this park in Utah.
4.Sightseeing at Monument Valley
Many consider Monument Valley the most scenic in America, and it's easy to see why. Huge red megaliths and distinctive boulders jut out and mark the terrain as you travel through this flat, barren landscape, giving it its name. Some of these monuments tower over 1,000 feet. It is a phenomenal and spectacular landscape, and cruising this route will enhance your visit to Utah's national parks. You can even cruise down the valley in land rovers through any mythical formations for a detailed look. Sightseeing in this location is an experience of a lifetime. A good idea would be to plan an excursion to the world-famous Grand Canyon National Park in the neighboring state of Arizona, which is a three to four-hour drive from Monument Valley.
5.Camping and hiking at Arches National Park
Arches National Park is centered around an iconic structure, the most visited monument in Utah. The park's largest freestanding arch is 46 feet tall, which gives credit to its name. The arch is accessible via a three-mile round-trip hike and is an excellent place to watch the sunset. The most incredible natural gallery is visible along the way. There are two thousand natural sandstone arches.
You can pull over and camp wherever you want. Devil's Garden Campground, the only campsite inside Arches National Park, provides basic amenities and stunning scenery. It's like a large campground from where you can walk up nearer to the landmarks to get a sense of their incredible scale. Long story short, it's a place you'd regret not visiting if you go to Utah.
6.Coral Pink Sand Dunes State Park
Another beautiful spot in Utah is the Coral Pink Sand Dunes Park. It is off the beaten path and an underappreciated, incredibly entertaining, and extraordinary spot. These dunes are estimated to be 15,000 years old, formed by the continuous erosion of nearby Navajo sandstone cliffs. The dunes are open for trekking, and you can rent the sand boards on-site and go sandboarding for the perfect adrenaline rush. Almost 90% of the dunes are available to off-highway vehicles (OHV), which is a popular park attraction on weekends.
7.Swimming and fishing in the Great Salt Lake
The Great Salt Lake is Utah's most well-known lake. The picturesque lake is near Salt Lake City, covering 1,700 square miles. Its size varies yearly based on the quantity of water that flows in from the different river systems that feed it. While many people do not consider it a tourist attraction, the lagoon still serves as a beautiful and pleasant spot to relax and swim.
Another reason that makes it unique is the unbelievable saltiness of the water. You cannot swim to the bottom without involuntarily popping back up to the surface and staying afloat. You can also find unique sea species – the most notable of which is the tiny saltwater shrimp. So, fishing can also be another fun activity to try if you visit the Great Salt Lake.
CONCLUSION
Utah is a state renowned for some of the most iconic images in movies, which illustrate its wide variety of terrains and natural structures. You can plan your trips and search for destinations to explore. The places are all open to tourists and account for the state's importance.