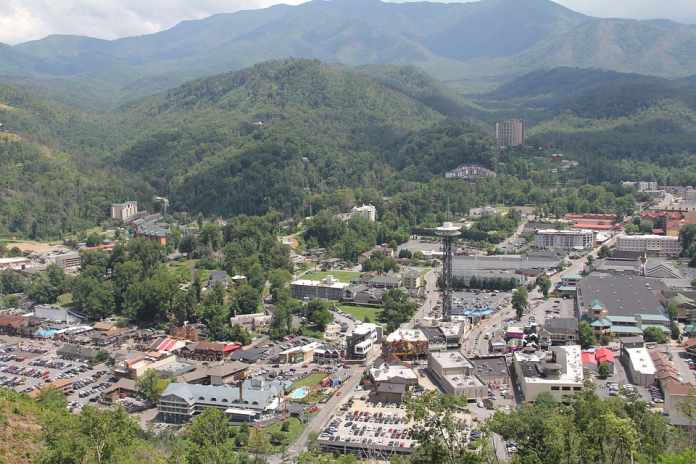 Are you trying to plan a family vacation but cannot find a destination with wholesome family activities where everyone can participate? Then, look no further than Gatlinburg, Tennessee. It is a complete family travel package with mountain getaways, family-friendly adventures, festivals, museums, shopping malls, dinner shows, live concerts, and special celebrations, among much more.
You can even bring your pets here and take advantage of the pet facilities like pet sitting, beds, food bowls, etc. Go for a hike as a family, go camping or glamping, or relax in luxurious cabins. Go for a picnic, watch a live game at the stadium, and attend kid-friendly shows and festivals like magic shows and art competitions. Take roller coaster rides, visit the aquarium, and science center, travel to the top of the Great Smoky Mountains and enjoy the local cuisine.
Gatlinburg is a place for endless fun. Thousands of tourists visit the area annually for its year-round activities, festivals, and events. But, like Paris, the city never sleeps. With bustling crowds in the streets until late at night and shoppers on shopping sprees.
Let us look at some of the best attractions and facilities the city has to offer:
1.Great Lodging
Gatlinburg camping grounds offer rich activities, as do Gatlinburg cabins with swimming pools, barbecues, bonfires, lake views, and all amenities. In addition, they offer free Wi-Fi, family and group discounts, stunning views, theatre rooms, etc.
You can rent camps or cabins of all sizes and in multiple locations location. You can choose a peaceful spot to stay or select cabins with 5 to 8 bedrooms with a game room, theatre room, Jacuzzi, plasma TV, indoor pool, and a kitchen.
Alternatively, you can choose your spot to get the best views of the Great Smoky Mountains. It will get you in the mood for mountain adventures.
2.Anakeesta
Anakeesta is a fantastic theme park in the mountains of Gatlinburg where you'll find plenty of family activities like special festive events, costume concerts, shows, restaurants, etc. It is located on a small mountain above the Gatlinburg strip.
Once you enter Anakeesta, you would need a wristband for entry and take a chairlift ride up the mountain. Alternatively, you can opt to take a Ridge Rambler truck to take you to the top. It can carry as many as 45 people at a time. First, however, you would need to book your seat.
Once at the top of the summit, check out the longest tree-based bridge in North America, the Treetop Skywalk. It is over 800 feet tall. Keep your eyes peeled for wildlife below on the forest floor as you hop from treetop to treetop. It provides the perfect view of bears and other animals.
3.Kid-Friendly Restaurants
If you are traveling with younger kids, they may refuse to eat particular things. The good news is that Gatlinburg and Pigeon Forge feature a variety of kid-friendly eateries, including the Village Café and Creamery, Log Cabin Pancake House, or Pancake Pantry, and Best Italian Café and Pizzaria for pizza enthusiasts.
You can take the kids to the Glades Soda Fountain to get a sundae or a malt. You will also find a candy store at every corner of The Village area.
4.Ripley's Aquarium of the Smokies
For a fun-filled family adventure, you cannot miss Ripley's Aquarium of the Smokies, located in downtown Gatlinburg on the main strip. Here, you will witness dozens of sea creatures and be able to pet some of them too!
Kids can also feed penguins and other animals. You will also witness hundreds of species of fish. In addition, there are shark lagoon, tropical rainforest, stingray exhibit, and live penguin habitat. Take a boat ride there inches atop the shark lagoon.
Special experience packages of Ripley's Aquarium of the Smokies include educational sessions about marine life. There are also two lodging properties less than a mile away from the Ripley's Aquarium and the downtown strip if you wish to revisit.
5.Zip-line Adventures
Although there are many zip-line providers to choose from, there are two zip-line courses at Climbworks about 15 minutes east of downtown Gatlinburg.
The Mountaintop Zip-line Tour features five dual zip-lines with exotic views of the Great Smoky Mountains. Meanwhile, the Treetop Canopy Tour exhibits nine zip lines with an ATV adventure while you ride to the top and fly over the treetops through the zip lines.
6.Ober Gatlinburg
Ride the tram to Ober or up the Ski Mountain Road if you visit Gatlinburg during winter. You can also participate in snow activities like snow tubing, snowboarding, and skiing once you head to Ober. The good news is that even if you have zero experience in these activities, you can take lessons and learn on the spot.
During summers, you can participate in summer tubing, mountain coaster, alpine slide, simulated ice skating, and wildlife encounters, among many others.
No matter in which season you visit Ober, it offers year-round fun-filled family adventures and experiences and occasional summer and winter events and festivals.
7.The Gatlinburg Strip
Take a stroll along the downtown strip during your evenings at Gatlinburg and wind down at restaurants, cafes, and small shops along the way. Grab a fudge or taffy from one of the shops or dine in one of the restaurants. You will find a blend of local and international cuisines along the strip.
8.Moonshine Distilleries
The Moonshine has a long-standing history in Tennessee of crafting various moonshines. A couple of them include Sugarlands and Ole Smoky. They offer free tastings and flavors to select.
You can also take moonshine walks of Ole Smoky by The Holler. You can also witness the making of moonshines and get a taste and smell right there.
Conclusion
Gatlinburg is not a place to miss for a wholesome family adventure. It is the best vacation spot for traveling with your kids and pets. It offers something for everyone. You can stay in kid-friendly and pet-friendly cabins, take a hike via several hiking trails amid the Great Smoky Mountains National Park or opt for a scenic jeep ride.
You will also find several kid-friendly eateries across Gatlinburg with pancake spots, pizza places, candy stores, and ice cream shops. Moreover, walk along the Gatlinburg strip. You will find several restaurants, cafes, and shops where you can dine or get a takeaway.
Do not forget to visit Anakeesta, Ripley's Aquarium of the Smokies, Ober, and Moonshine Distilleries, and indulge in zip-line adventures for the perfect family getaway.