Wondering about the unique things to do in Panama City Beach? Well, reading this explainer post until the end can help you in getting all the required information. If Panama city beach is your next travel destination, then this post can be handy for you. Besides, those who already visited this place sometimes miss the unique offerings of the place. Panama beaches are known for offering an exhilarating experience to the visitors, filled with all fun and frolics. Besides, it has some unique qualities that you may not experience at the other beaches. To know about the unique things to do in Panama city beach, read this post until the end.
Panama City Beach: An Overview
Panama City Beach is one of the most popular beaches in the United States, which is located in Florida. It has 27 miles of beaches surrounded by a picturesque landscape. However, it is different from other monotonous beaches, and you can experience the vibe at every stop. It is an absolute place for travel geeks. In addition to its unique offerings, you can also enjoy some mouth-watering food and fun activities. You can enjoy its breathtaking activities, or just take a long walk with your loved ones. Besides, many TV shows are also filmed at this place, due to its captivating beauty.
Things To Do In Panama City Beach
After getting a fair idea about the place, let's have a look at some of the unique things to do in Panama city beach:
1: Family Beaches
Panama beaches are an absolute haunt for families. It offers all the amusements and relaxation you may ask for. Besides, playing with kids in while sand can certainly add to your amazing experience with the family. You can enjoy several other games, such as beach volleyball, bike ride, snorkeling, and several others. After having a day full of adventure and activity, when you need some downtime, then you can find comfortable accommodations where you can rest and revive yourself for the next day's activities. Also, when your kids feel hungry, look into the appetizing catalog of the food the place has to offer.
2: Eco-Friendly Adventure
If you want to explore nature in the rawest form, Panama city beaches can help you to explore nature above and below the water. It can offer you multitudinous pleasing surprises, such as an abrupt encounter with the dolphins and other unseen aquatic animal species. Besides, at dusk, you can conclude your day with an airboat tour. It has coastal sub forests, where you can observe the native animals such as deer, ghost crabs, gators, and several others. However, when interacting with nature, you need to keep a safe distance from the animals. Above all, you can explore the rich diversity of flora and fauna, which is not possible at the regular beaches.
3: Fun-Filled Activities
There are lots of unique things to do in Panama city beach. If you want to get thrilled to the core, then you should explore the below-given list of the activities at Panama beach:
Snorkeling
Snorkeling is one of the most rewarding activities that Panama beaches can offer you. Besides, it is devoid of any harm, so anyone can do it under professional guidance. If you are a beginner, you need to listen and understand the instructions carefully. Snorkeling is an underwater experience that enables you to explore the diverse ecosystem flourishing inside the aquatic water. In this activity, you will have to breathe with a tube called a snorkel, which is why the activity is named snorkeling.
Jet-Skiing
Jet-Skiing is one of the most amazing water activities you can experience in Panama city beach. If you have a love for speed and adventure, then jet-skiing is a must-try activity for you. In the first place, you will need a little guidance from a trainer on how to control the machine. Once you are clear with everything, you are all set to experience this breathtaking experience.
Parasailing
Parasailing is also one of the unique things to do in Panama city beach. In this sport, you have to wear a parachute, and you will be tied to a motorboat. Once the boat starts pulling, you will have to open the parachute, and it will fly you to a great height of up to 500 meters. The activity is completely safe and offers great fun.
Speedy Airboats
Speedy airboats offer a thrill of a lifetime. You can enjoy the ride on Panama city beach. It is a group activity, so you can enjoy this activity with your friend group as well. These boats can carry up to 30 people at a time. However, you can book one to get a personalized experience.
Roller Coaster Ride
A Roller coaster ride is also one of the unique things to do in Panama city beach. The adventure park in Panama beach has the Hurricane Roller Coaster for you. It stands at a humongous height of 50ft and runs to a speed of 35kmph. On this roller coaster track, you can enjoy all the twists and spins that go on for two minutes.
4: Diverse Catalogue For Food Lovers
If food is among your top preference, Panama city beach will not disappoint you. The food seekers visit here to explore the wide range of food varieties and bold flavors. You can enjoy fresh coastal cuisine. The varieties of fresh-caught fish can fill your mouth with water. Besides, you can have seafood of all kinds and that too at affordable rates. Besides, if you want to explore the taste of the native cuisine barbeque, the place has got you covered. Panama city beach is a really happening place that offers lots of festival food and flavors.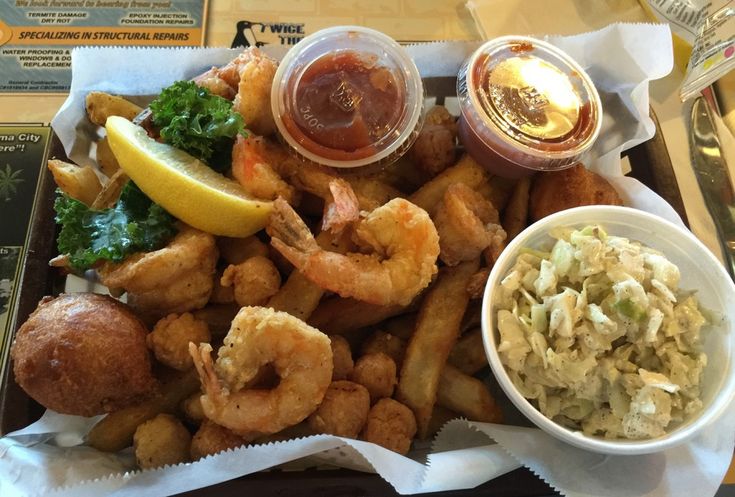 Ending Words!
After reading this full post, you can get to know about the unique things to do in Panama city beach. The handy points discussed in this post can help you in making your trip to the Panama city beach memorable for a lifetime. If you like to explore new places and food, visit our blog section and get some awe-inspiring posts.